We had a mini tour of the Maggie's Penguin Parade and we know you'll totally love them
---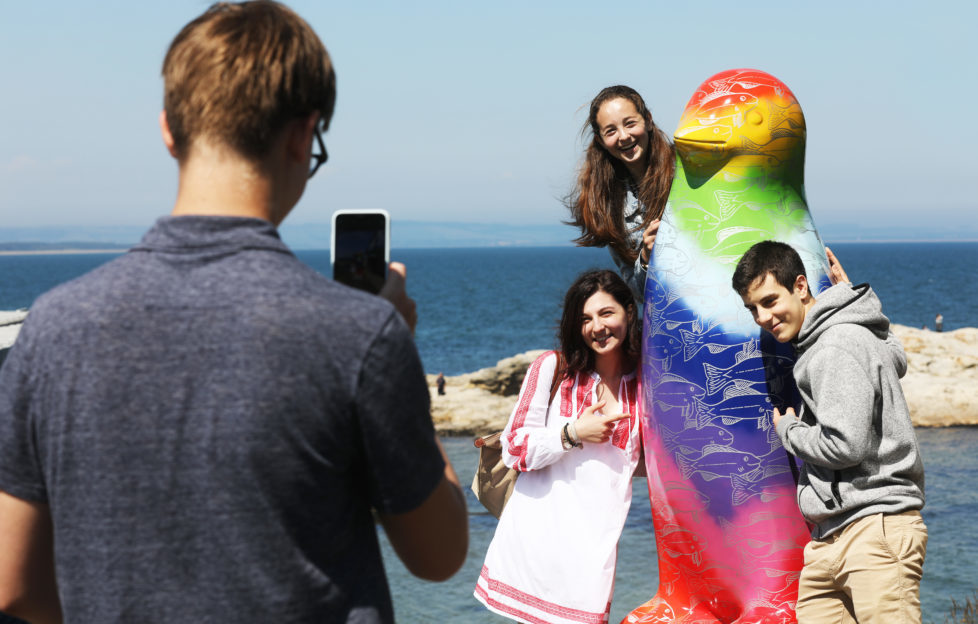 Tayside and Fife will be going #pelfie-mad this summer.
We were lucky enough to get a quick glimpse of the penguin parade which officially launches Saturday, June 30.
You've probably already seen some of the statues dotted around the place and started taking your #pelfies.
But before you go out penguin-hunting, make sure you grab a handy map to help you track them down and a wee sticker book to keep a record of them. You can p-p-p-pick up your free sticker book from any of these places: Discovery Point, Maggie's Dundee, Westport Serviced Apartments and Visocchi's.
Inside the booklet is more info on each penguin and stickers of all 80 statues. Whether you fill up your book or place them somewhere else, that's up to you.
This morning, we did our best penguin-walk impressions around some pretty cool designs.
Doing our best penguin waddle impressionby the Maddie and Fleur penguin outside @AbertayUni #maggiespenguinparade #penguininvasion #dundee pic.twitter.com/c4XrJuErcL

— H.M. Hussain (@hamzah_h21394) June 29, 2018
One of the penguins at Slessor Gardens was a mosaic made from real pieces of broken marmalade jars. Another one, at Verdant Works, was carved entirely out of wood by a chainsaw. The artist behind that one even gave us a demo of how he made it.
Obviously, a lot of work has gone into each and every statue. One designer went that little bit further and made a mobile app that brings the penguin to life through augmented reality. That one was one of our favourites, and you can find it outside Abertay University.
We can't wait to see what other great designs the artists have come up with. The Absent Penguin in Broughty Ferry looks particularly intriguing.