This amazing craft beer bar and restaurant is opening in Dundee – and we got a look inside
---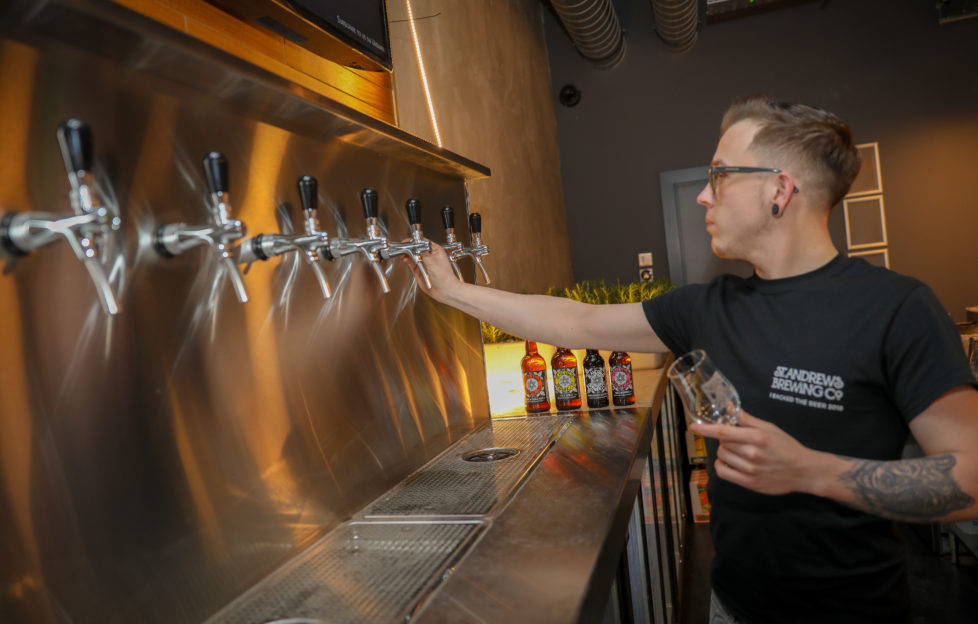 Dan Docherty (assistant bar manager at St Andrews Brewing Company, Caird Hall.
After six months of construction work, and far too many social media opening day teases for us to handle, one of Dundee's most highly anticipated new businesses is opening up this week.
And SeeDundee has been given a sneak peek inside St Andrews Brewing Company's Caird Hall pub and restaurant ahead of launch day.
The doors of the venue, which is located in two units of the former City Arcade (which closed in 1981), were originally due to open on Wednesday at 6pm.
However, on Wednesday management announced this would not be possible and delayed the opening (we've been promised we won't have to wait too long!).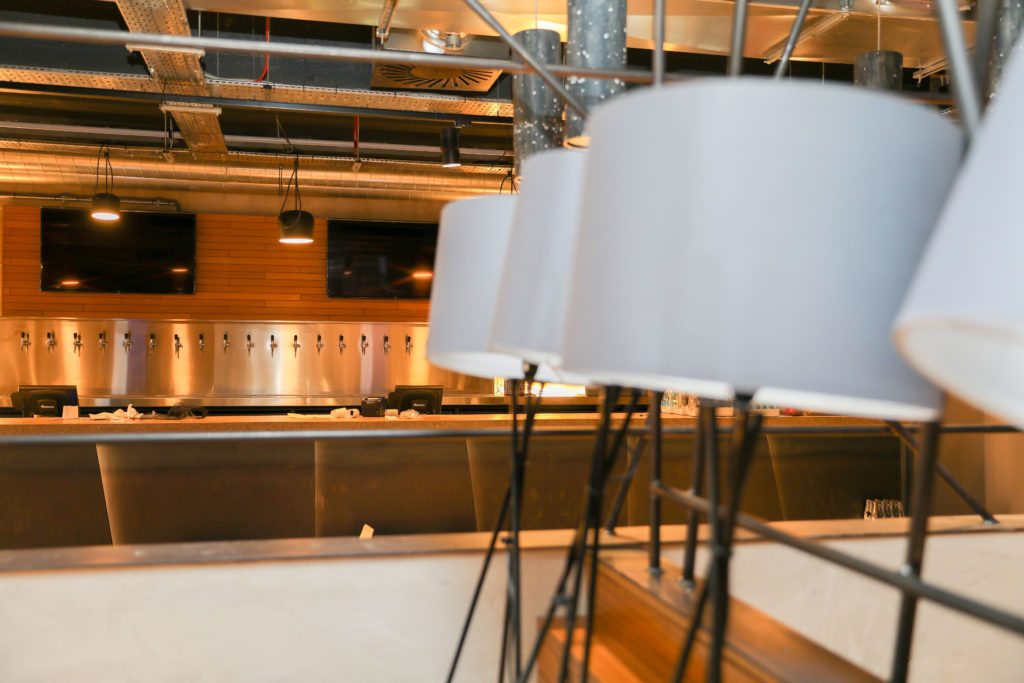 St Andrews Brewing Company's director of business development Tim Butler said the Caird Hall venture is "without a doubt" one of the company's biggest ever projects.
The restaurant side of the Caird Hall business has seating for 160 people and boasts a wine cellar and even a conference room.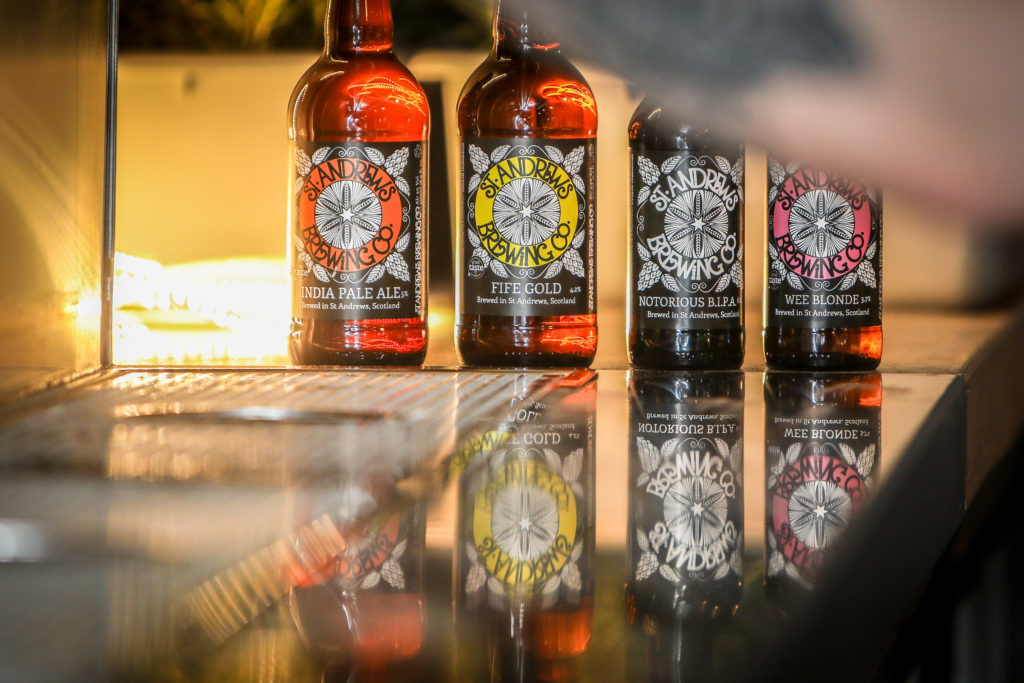 The pub section, which can seat a further 100 punters, has 20 beers on tap – a selection of St Andrews Brewing Company's own products and a mix of Scots tipples (including some from Dundee's 71 Brewing and Law Brewing Company).
The site also boasts a "Scotch Corner" for whisky lovers and an indoor beer garden.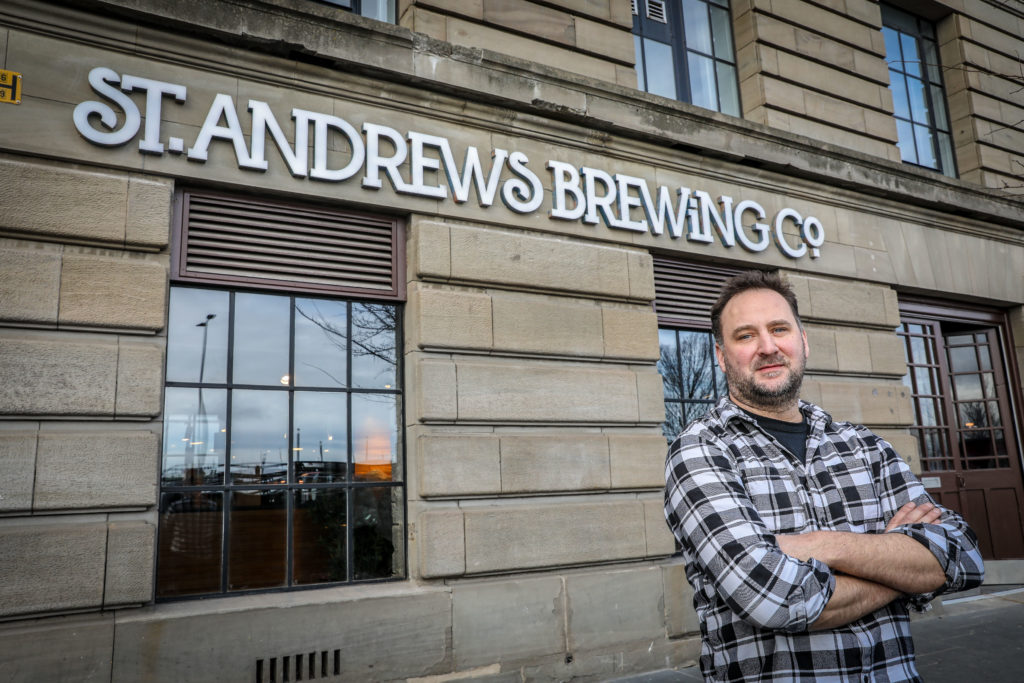 And if that's not exciting enough, the Caird Hall basement site has also been added to the list of venues for the Dundee Dance Event (DDE), which takes place on Sunday, May 5.
Tim said the business will celebrate the best in local food and drinks, keeping things as regional as possible.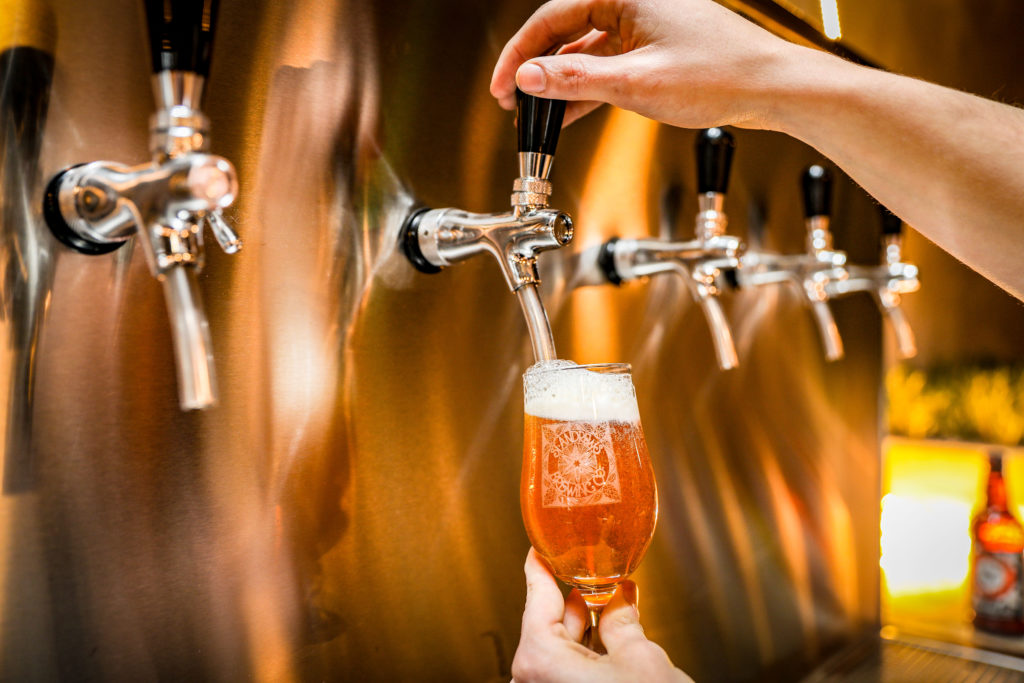 "This is our fifth venue and it is obviously the biggest venue that we have – 7,500sqft, and it has given us the opportunity to introduce new elements to our venues," he said.
"We want to showcase the best of Scottish produce and this will also be reflected in our food offering. There is a breakfast-brunch menu running from 9am until midday, an all-day menu from noon to 10pm and a dinner menu."
We'll see you there!