Autumn in Dundee: Escape the cold in these quaint and cosy pubs and restaurants
---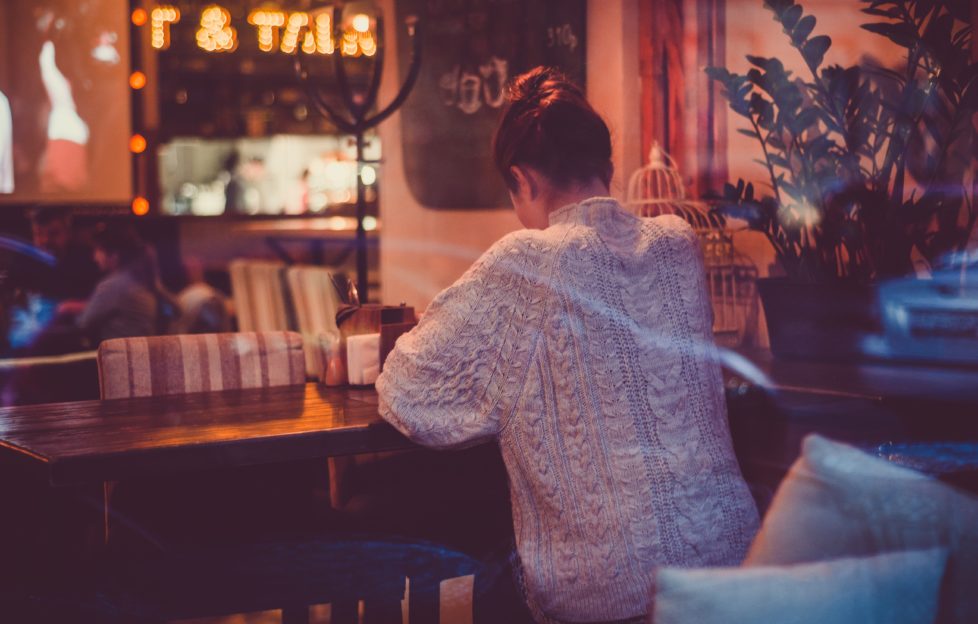 Cosy restaurants and knitted jumpers make Autumn/Winter the best time of year (Photo: Unsplash)
Dundee has an abundance of restaurants and bars for you to feel sufficiently full up and sleepy in during the month of November (and afterwards, of course!) We've narrowed a few down for you to try out.
The Ship Inn
Broughty Ferry's Ship Inn is a beautifully traditional, nineteenth century pub and restaurant, located on the bonny banks of the River Tay. The shape and interior of the building matches that of the inside of a ship, so you can feel well protected and hidden away from the colder weather.
With spectacular views across the Tay, majestic burgundy leather seats to sink into, fresh and locally produced food, and a welcoming bar on the ground floor, this spot is perfect for escaping to during the autumn months.
Taypark House
The city's Baronial Taypark House is a stunning hotel (built in 1863 and rich with history) situated in the West End.
Taypark House restaurant is in the original drawing room of the mansion house, so you can eat delicious food whilst surrounded by traditional nineteenth-century interior features (think roaring open fire with a marble fireplace, oak flooring, and exquisite artwork). This spot is ideal to look out on to a fresh autumn's day in.
The Fisherman's Tavern
The Fisherman's Tavern in Broughty Ferry is located across a row of beautifully presented seventeenth-century cottages. We're all about soaking up tradition during the autumn months!
With its reputation for having friendly staff and delicious fresh food and drink, the Fisherman's Tavern is a fantastic spot for relaxing and warming up from the inside out. Plus, it's super close to the waterfront if you feel like a stroll before stopping in.
Dundee Art Bar
Something about Art Bar's colourful and creative atmosphere makes it ideal for those autumn days where you fancy escaping from the outdoors (and being surrounded by live music and dogs, of course).
The bar has its own piano corner where popular music acts play regularly, and the location is renowned for being super dog friendly. Oh, and if you fancy a bite to eat, tasty bar snacks are always available.
Duke's Corner
During the Summer months, Duke's Corner channels serious festival vibes in its busy and buzzing beer garden. When those long summer days have left us, it becomes one of the cosiest spots to visit in Dundee.
Candlelit, extremely dog friendly (we're talking a lot of dogs, folks), and equipped with a stage and regular live music performances, Duke's Corner is super atmospheric and relaxing. Plus, it serves a delicious selection of food and drinks. If you fancy bracing the outdoors to breathe in the autumn air at any point, the restaurant's beer garden has several large open fires to sit with a hot drink by as well.
The George Orwell
The George Orwell provides you with an exquisite and unique bar experience – surrounded by a vast selection of old-fashioned books, Orwell inspired artwork, open candles with dripping wax, board games (jenga being an all time favourite), and so much more, you will dive into this Parisian-esque bar during the autumn months to soak up all the culture.
Don't miss out on The Orwell's authentically Parisian vibes!
---
Your next stop
Here's a selection of warm and cosy indoor activities for you to enjoy when the weather isn't doing too great (oh, Scotland).