Autumn in Dundee: Indoor entertainment for shabby weather days
---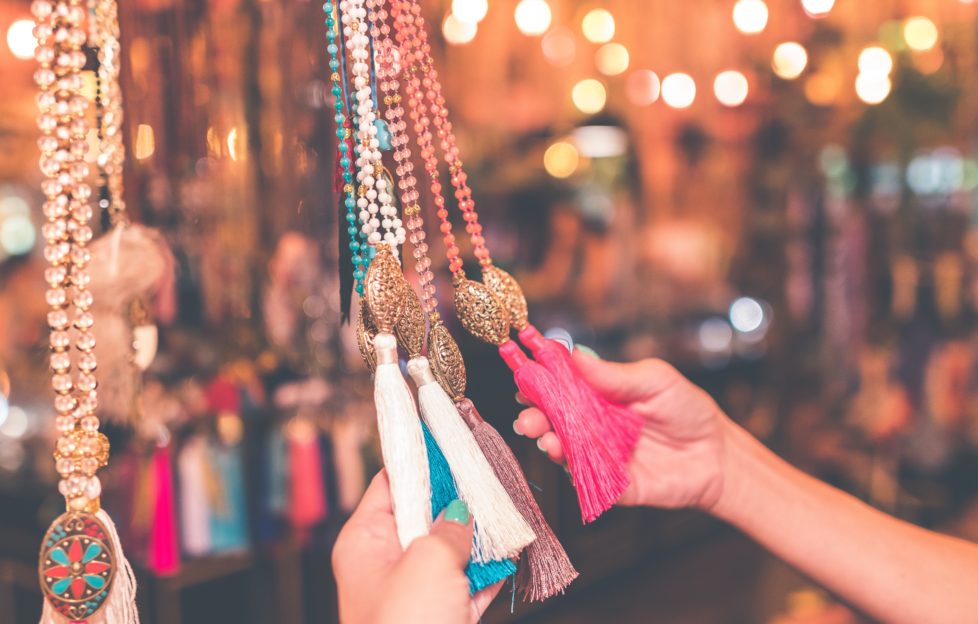 On rainy days, browse the shops to your heart's content (Photo: Unsplash).
Although November/December is an undeniably beautiful time of year, it almost always comes with some rainy and cold days when you live in bonny Scotland. Luckily, Dundee has plenty of indoor boutiques and galleries for you to explore when the weather isn't great.
Maisie & Mac
Maisie & Mac are Dundee's latest Gift, Art & Contemporary Craft shop. The store is perfect for those autumnal purchases you didn't know you needed.
You may be thinking, what the heck are autumnal purchases? 
Well, one step inside this little place and you will understand just what we mean. It's difficult not to get into the hygge spirit when you're surrounded by the store's array of intricately designed animal cushions and homeware (think deer, owls and rabbits), as well as landscape paintings of crisp winter suns and autumn leaves.
The place is filled to the brim with unique trinkets for yourself and for the home. From adventurously scented candles, to ornaments, to soft toys, Maisie & Mac is a delightful way to spend some time embracing Autumn in full force.
Website: maisieandmac.com
Address: 3 St Catherine St, Cupar KY15 4LS
Phone: 01334 656523
Windsor Gallery
With its many unique trinkets, colourful interior pieces, and sophisticated gift ideas, Windsor Gallery on Perth Road is a lovely spot to stay cosy and browse in.
Perfect for buying a gift for yourself, or a gift for someone else, this little place combines shopping with a relaxing and fascinating gallery experience.
Website: ww.facebook.com/thewindsorgallery/
Address: 61 Perth Rd, Dundee DD1 4HY
Phone: 01382 202863
The DCA
The DCA (Dundee Contemporary Arts) is Dundee's renowned arts centre, with two contemporary art galleries featuring an array of different exhibitions, its own print studio, a restaurant and cafe, a gift shop, and lots more. You seriously can't get bored in this place.
With books, jewellery, special design collections, ornaments, and lots more, the DCA gift shop is a little gallery in and of itself! Oh, and if the weather is really miserable, don't forget that the DCA has a two-screen cinema, which shows both avant-garde and mainstream films alike.
McManus Galleries
Who could miss out the McManus Galleries in their rainy day schedule? A fascinating building with an extensive range of historical artefacts and exhibitions, these galleries (located within a stunning Victorian Gothic-style building) are perfect for escaping to when it's pouring out.
The building has eight galleries across two floors, so don't miss out!
The V&A
The highly anticipated V&A Dundee (Scotland's first design museum) opened in September, bringing with it a flood of welcomed guests to the city, as well as major exhibitions which celebrate innovative design and contemporary art throughout history.
Including a diverse gift shop, a restaurant which overlooks the Tay and Dundee's Discovery beautifully, and a cafe for a cuppa, this spot is another go-to location.
---
Your next stop
Luckily, it's not always shabby weather in Dundee. For those beautifully crisp Autumn days, there's plenty of outdoor activities for you to enjoy.