Autumn in Dundee: The best spots for an autumnal walk
---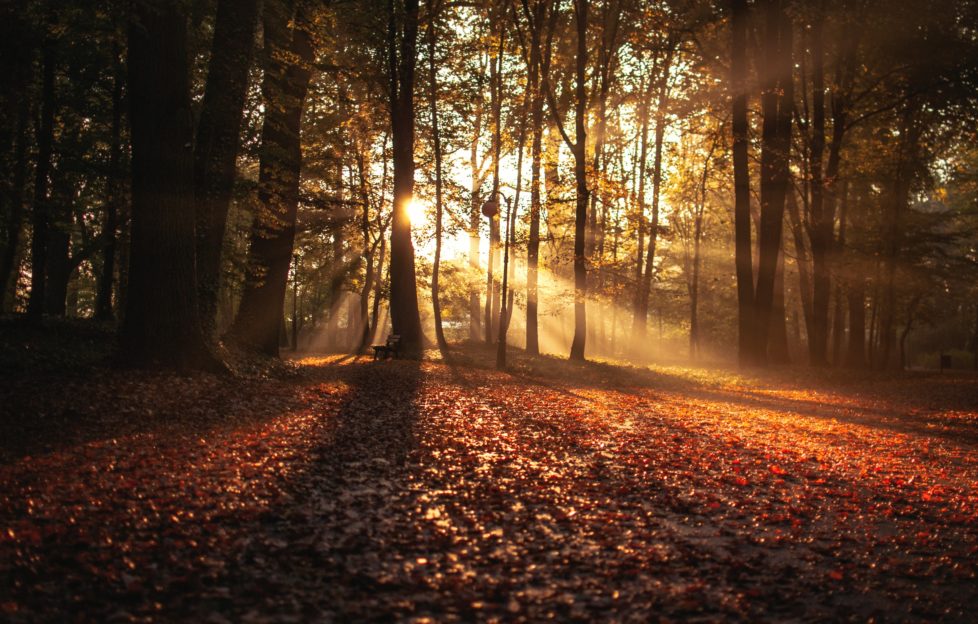 A beautiful autumn day (Photo: Unsplash).
Cosy coat? Check. Cosy gloves and hat? Check? Big boots for splashing in puddles? Check.
If, like us, you love heading out for an autumn stroll, kicking up the leaves in your warm clothes, and embracing the conditions whatever the weather, the good news is there are plenty of fantastic locations on your doorstep in Dundee.
Camperdown Country Park
Let's start with Camperdown Country Park.
Become immersed in the woodland wildlife at this incredible wildlife centre, with an extensive range of exotic animals to visit, and outdoor activities to enjoy. The location covers over 400 acres of land, so you can get plenty of walking done. You could also visit the centre's stunning neo-classical Camperdown House, or take on the golf course, or get involved in any of the centre's weekend events. A family friendly spot surrounded by nature, this place is perfect for a crisp autumn day.
Dawson Park
Or you could check out Dawson Park for that autumnal stroll.
Another beautiful open space to walk through during November, Dawson Park is equipped with sport pitches, a cherry avenue, tennis and basketball courts, a bowling club, and lots more. Don't miss out!
Dundee Treasure Hunt Trail
Who would have thought the city has its very own treasure hunt trail?
Partaking in this 'treasure hunt' style walking trail will give you the perfect opportunity to explore Dundee during the Autumn period with a group of friends or family. Wrap up cosy, and follow the trail for approximately 1.5 miles (it takes around 1.5 hours to complete). For more info: check out the treasure trail webpage. 
Balgay Hill
Balgay Hill offers an intricate network of footpaths which lead to magnificent views across the River Tay.
The woodlands lead up to the Mills Observatory, where you can enjoy a selection of space exploration and astronomy displays, or fascinating planetarium shows (for all ages). Whether you want to walk the dog, explore the wonders of space and time, or soak up the unbeatable autumn views, this is the ideal footpath for you to take on.
Dundee Botanic Gardens
Who could forget Dundee's Botanic Gardens? 
Located beside the River Tay, these gardens (a 23-acre stretch!) are a cheap and cheerful way to spend your afternoon. Equipped with a popular cafe, gift shop, and greenhouses, you can eat lunch here, followed by a couple of hours learning about the garden's beautiful plants, flowers and herb gardens.
---
Your next stop
Fancy some indoor culture in Dundee? Here's a list of some events on in the city during across November and December.