Autumn in Dundee: What's on?
---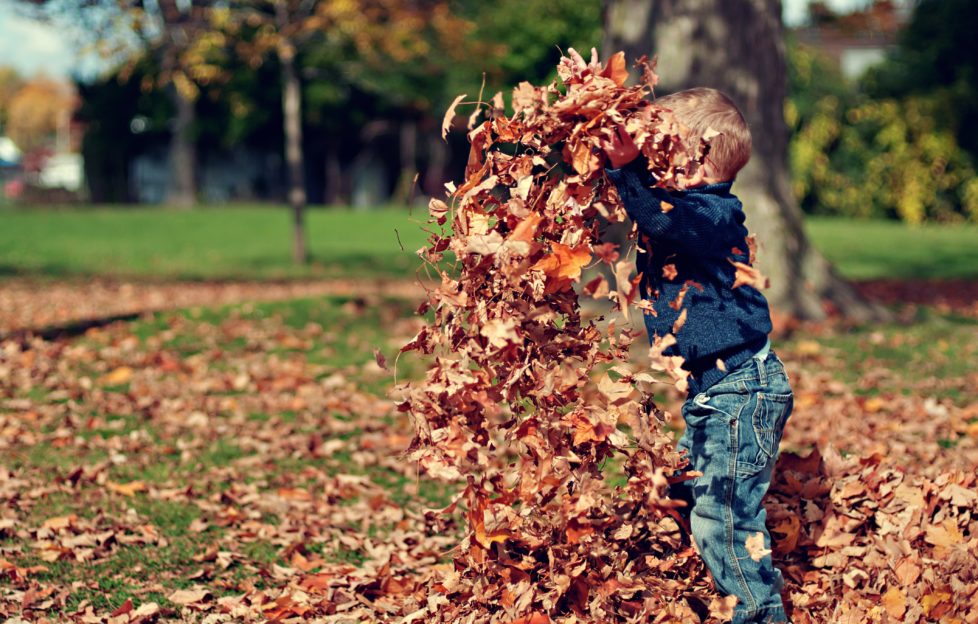 Little boy throwing Autumn leaves into the air (Photo: Unsplash).
We've suggested a few autumnal spots for pleasant woodland strolls, gallery browsing, fantastic grub, and more, but what about cultural events happening in the city in the next few weeks? Here's a few exhibitions you could pop along to.
V&A autumn workshops
This weekend (24 and 25 November) Dundee's V&A is hosting two autumn, pop-up workshops for adults and children alike. These workshops are part of a series of autumn pop up performances in the museum of design, which have been hosted over the course of November so far.
Happening on Saturday 24, to mark the opening of the V&A's photography centre, is an interactive performance by Sadler Wells' Youth, Dance Company. It will feature the theatrical telling of magical tales from the Middle East.
Happening on Sunday 25, and in keeping with the programme's celebration of Diwali this weekend, is the drop-in design workshop. This workshop allows those involved to learn about the medium of photography, and discover more about the V&A's collection in Weaving stories. For more info about both of these events check out the V&A website.
DCA Santiago Sierra exhibition
The DCA's current exhibition by Santiago Sierra, entitled 'Black Flag', finishes up after this weekend (24 and 25 November) so don't miss out! Spanish artist Santiago Sierra's work is inspired by the minimal and conceptual art movements of the 1960s and 70s. The exhibition is made up of immersive photographic and sound installation pieces.
McManus Revealing Characters exhibition
The McManus' current Revealing Characters Exhibition explores the history and long-lived attraction of the portrait versus modern day photography. How did artists adapt to photography as the new artistic form of portrait? Find out at the exhibition.
The Mills Observatory
Interested in checking out the Mills Observatory Autumn/Winter programme? Have a look for info on astronomy themed craft activities, planetarium shows (tours of the night sky and galaxies), scientific experiments, astronomy talks, and so much more. All family friendly, and an extremely fascinating way to enjoy the weekend.
---
Have your say
Don't forget, if we've missed out any of your favourite locations for getting cosy in throughout our series, don't feel shy to contact us on socials and let us know you're ideas! We look forward to hearing from you.
Facebook: www.facebook.com/seedundee
Instagram: www.instagram.com/see_dundee
Twitter: twitter.com/See_Dundee
---
We will keep you updated with many more events to enjoy throughout November and December (remember autumn isn't over until December 21!), so stay tuned as much as possible.