Bring your dogs along to fun University of Dundee event
---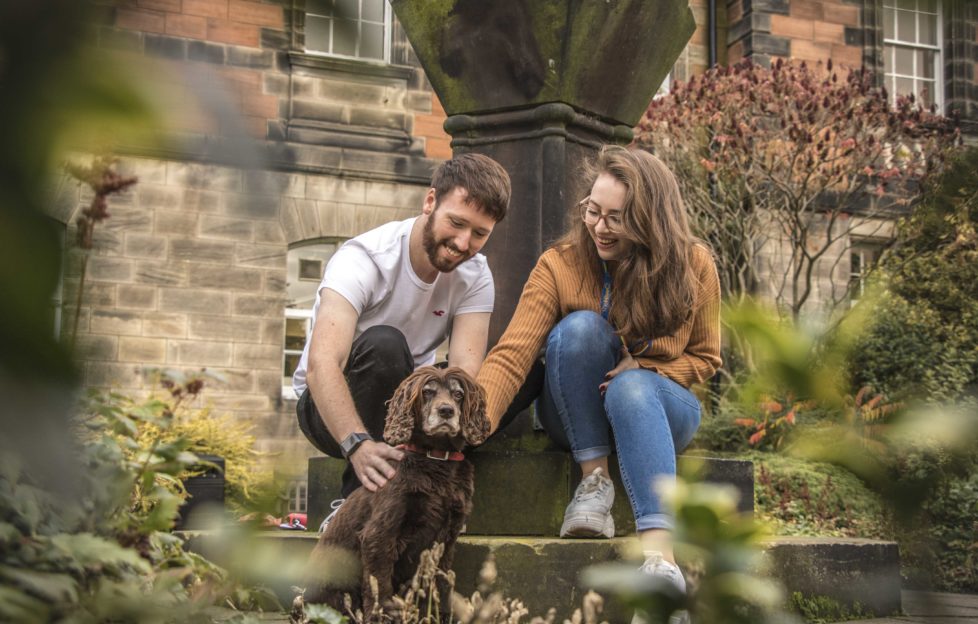 Students with Bronte the dog.
University of Dundee students, staff and members of the public are invited to bring their dogs along to an event as part of SWITCH – the Student Wellbeing Initiative Targeting Community Health.
The new initiative is aimed at removing barriers to access for students interested in trying out a range of activities from sport to volunteering.
SWITCH also offers students opportunities to develop transferable skills and boost their CV while they study.
Paws for Thought is a free, lunchtime event which includes a dog walk to Magdalen Green, networking and dog treats.
Craig Reoch, student experience co-ordinator at the university, said: "Our close-knit campus community offers us the perfect chance to get active outside our university lives.
"SWITCH is here to help support those interested in finding out what we can do outside of our usual bubbles.
"Get engaged, get involved and join our connected community. Since September, we have connected close to 30 students with extra-curricular activities that boost their own confidence and help make a difference."
Paws 4 Thought runs from 12.30pm to 2.30pm on November 6 at the university's Global Room.