Celebrate Dundee's zesty history at the Mackays Marmalade Festival – happening this Saturday on board the HMS Unicorn Ship
---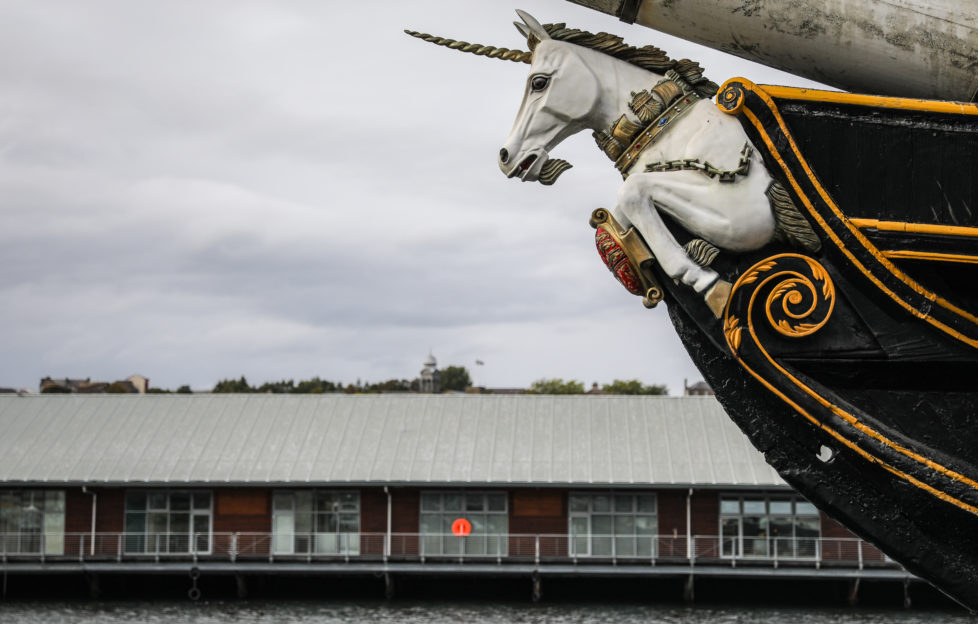 The festival will take place on board the HMS Unicorn ship (Photo: DCT Media).
Jute, Jam, Journalism… these three J's are the backbone of our wee city's industrial history.
We mean… who could forget that Dundee is the magical place where the first ever orange marmalade recipe was discovered?
Not sure what we're talking about? Click here to find out more.
In celebration of Dundee's connection with marmalade, you lot should along to Mackays Marmalade Festival this Saturday, on board the city's historical HMS Unicorn Ship.
Who are Mackays?
Mackays in Arbroath are the only remaining producers of the zesty goodness from Dundee.
The company still sell two specific types of Dundee-branded marmalade, so the product's unique heritage has not gone forgotten.
Mackays Marmalade Festival
The Mackays Marmalade festival will coincide with the HMS Unicorn's Marie Curie Spring fair. The events will include:
• guest speakers throughout the day
• presentations by local manufacturers and produce providers
• an instrumental band
• a treasure hunt
• arts and craft stalls
• a talk from Martin Grant (owner of Mackays)
• exhibitons
• design workshops
• a homemade marmalade competition with five different categories
• and so much more.
For more information about the event, click here.
---
So, head along this weekend and immerse yourself in Dundee's jammy history!
Follow us
Get in touch with SeeDundee on Facebook, Twitter, and Instagram.