December destroyed your bank account? Here's 5 things you can do in Dundee for free
---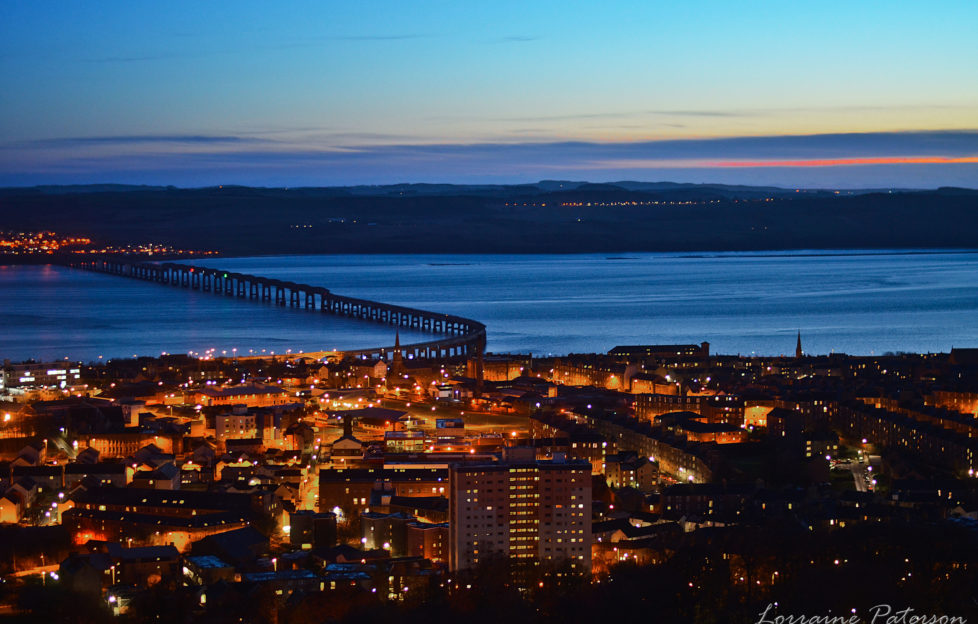 Dundee by night, as shown on top of the Law (Photo: DCT Media).
Okay, we know it's February, but are you still paying (quite literally) for the frivolities you enjoyed over the Christmas period?
Here's five things you can do in Dundee for free all year round.
1. The McManus Galleries
You could spend an entire day in the ancient McManus Galleries, exploring its fascinating collection of displays, paintings, exhibits and artefacts, all spanning the time-frame of 400 million years.
For more information, click here.
2. Open/Close tour
This innovative street art project across Dundee and Stobswell is free to explore, shining a light on the city's nooks and crannies through beautiful displays and murals by talented local artists.
For more information, click here. 
3. Dundee Women's Trail
The Dundee Women's Trail offers participants the opportunity to learn about twenty-five inspiring women who shaped the history of Dundee – including artists, suffragettes, writers and a mariner engineer. The trail follows a series of commemorated plaques, all dedicated to the women's important roles in bringing positive change to the city.
To find out more, click here.
4. Dundee Botanic Gardens
The Botanic Gardens stretch across 23 acres of land. With an abundance of flowers, herb gardens, plants and glasshouses – this spot is perfect for learning more about the outdoors in a peaceful environment.
For more information, click here. 
5. The Mills Observatory
The Mills Observatory's look out station is there to observe the constellations and planets by night, or to take in the city's silvery Rivery Tay by day. The Observatory is Scotland's first purpose-built observatory, hosting a series of educational programmes and workshops, as well as gripping planetarium shows.
For more information, click here. 
SeeDundee's Do Category
There's plenty of other free things to do in Dundee if you're interested in saving some pennies. Check out our 'Do' category for inspiration.
Follow us on socials
To keep up-to-date with SeeDundee, follow us on Facebook, Twitter, and Instagram.