Don't miss the V&A's 'cosy' Winter Nights event this weekend
---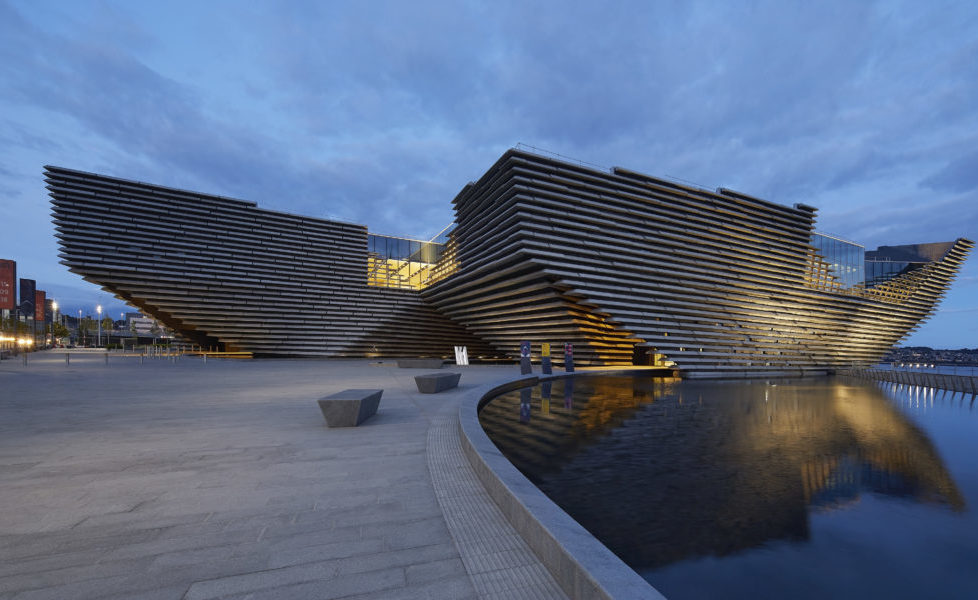 The beautiful V&A museum by night (Photo: DCT Media).
Have you heard about the V&A's fantastic Winter Night Season happening throughout December?
This three-part series of festive events includes late night galleries and screenings, workshops, music performances, food and wine tastings, and so much more – all hosted at the V&A itself, of course.
This weekend
This Friday evening (December 14) the Winter Night's Season is hosting their second event of festivities, suitably named 'cosy' and free of charge. 
The event features terrific music from the Scottish Police & Community Choir, plenty of holiday tales, unique design/art workshops, an especially festive cafe menu, limited edition membership sales, and so much more. 
Don't miss out. For extra info on the Museum's events, times of events, and more, click here. 
More suggestions
Need more ideas on what to get up to this weekend in Dundee (December 14-16)? Click here. 
---
Stay tuned on SeeDundee for more content like this.
To keep up-to-date with SeeDundee, follow us on Facebook, Twitter, and Instagram.