Don't miss these festive screenings at the DCA this weekend
---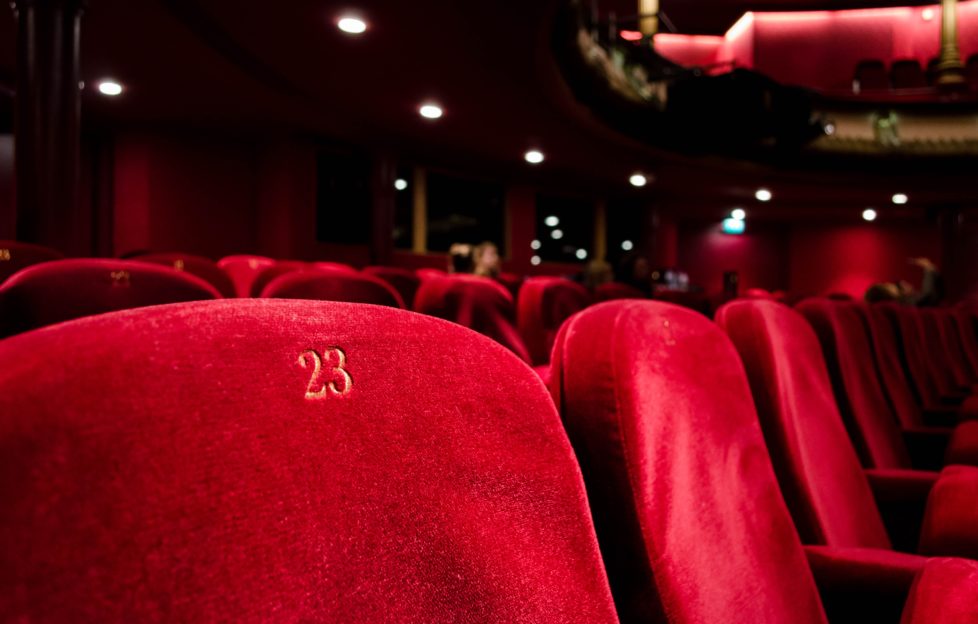 A festive looking movie theatre, if there ever was one (Photo: Unsplash).
It's time to shamelessly indulge in traditional Christmas movies back-to-back all day, every day (if you're one of the jammy folk off work already).
Thankfully, the DCA are happy to help you out in fulfilling the mission.
Home Alone
This go-to Christmas film provides all of the laughs and tears you need this time of year.
Home Alone will be screening at the DCA on Saturday (December 22) at 1pm.
It's a Wonderful Life
An emotional classic with important messages. We will never get over the 'What do you want, Mary?' scene.
She wants the moon, George – obviously.
It's a wonderful Life is screening from December 21 – 24, so you are sorted for the weekend.
For more info on screening times across those dates, click here. 
Bolshoi: The Nutcracker
If you're stuck for plans on Sunday (December 23) you could see the DCA's screening of Bolshoi: The Nutcracker at 3pm.
A perfect holiday classic to see with the family, this live broadcast from Moscow will leave you captivated by Yuri Grigorovich's choreography.
Die Hard
It's been long debated whether or not Die Hard can actually be classified as a Christmas movie – but there's plenty of festive undertones in this enjoyable action thriller.
The Christmas classic (yup, we went there) is screening on Saturday (December 22) at 8:30pm.
Did you know?
It's A Wonderful Life has been voted as Britain's favourite Christmas film in a new poll by RadioTimes.com (no surprises there).
The poll was taken by more than than 7,000 people – the results include Elf (ranked second) Love Actually (fourth) and of course, DIE HARD (sixth).
---
So, don't forget to fit in plenty of Christmas movies this weekend, at the DCA, as well as at home.
Stay tuned
To keep up-to-date with more SeeDundee content, follow us on Facebook, Twitter, and Instagram.