Dundee Science Centre's Medical Marvel exhibition just got even more fascinating
---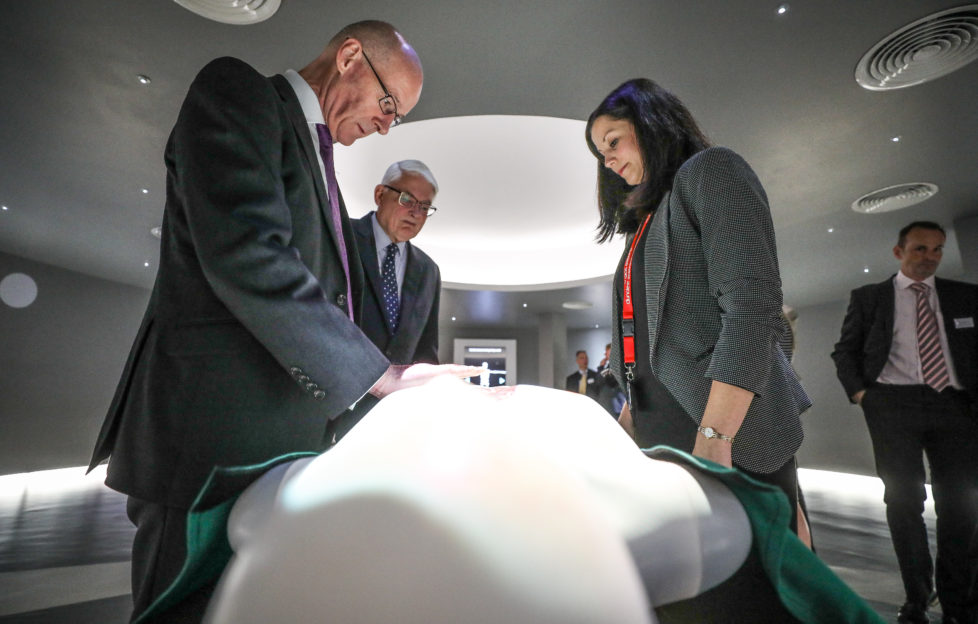 John Swinney and Linda Leuchars, CEO of Dundee Science Centre performing a pacemaker operation, part of the centre's interactive facilities (Photo: DCT Media).
SeeDundee are here to tell you that Dundee Science Centre's mind-blowing Medical Marvels exhibition just. got. even. better.
Ever wanted to experience the medical phenomenon of seeing inside your own body? Sounds alarming yet completely awesome at the same time, we know.
The centre's latest Operation Tomorrow event, which runs alongside the Medical Marvels exhibition, offers visitors a special T-shirt which displays a fascinating, high-tech 3D image of the inside of the human body.
So you can check out your insides.
The event will also explore the dark past of Burke and Hare-esque grave robbers, as well as a bunch of cutting edge medical technology.
Find out more
To find out more, click here.
Follow us
Get in touch on Facebook, Twitter, and Instagram.