Dundee Summer Streets Festival 2019: the lowdown on this year's theme and choc-a-bloc agenda
---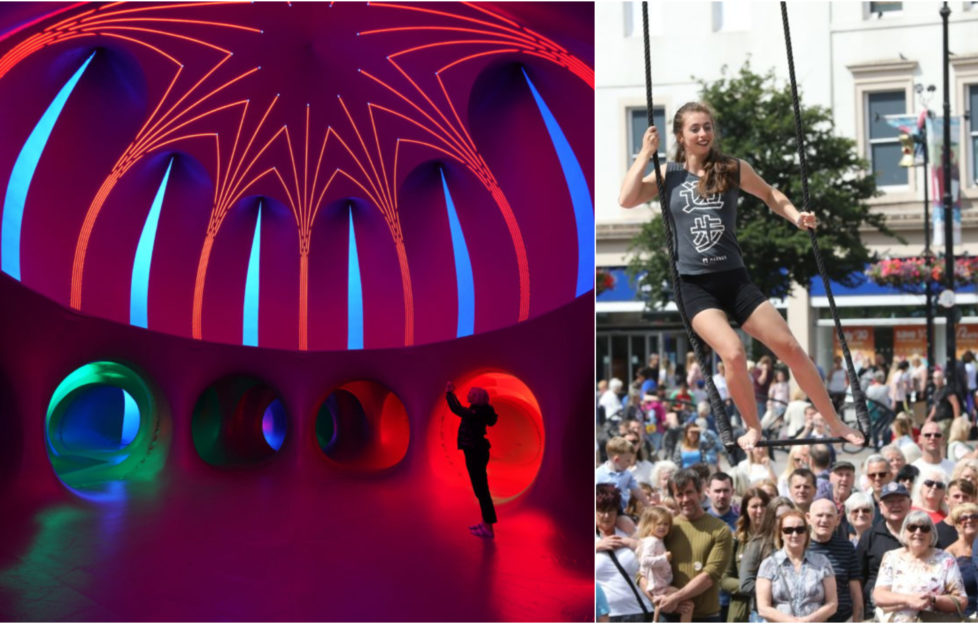 Dundee Summer Streets Festival 2019 (July 20 – 21) is slowly but surely setting up in the city centre.
For a throwback to last year's extravaganza, click here.
This year is all set to be bigger and better than ever, and is centred around the unique theme of 'explorations.'
Here's just a few things that you can expect from the 2019 streets festival agenda:
Luminarium by Architects of Air – Saturday and Sunday 11am – 7pm, £3
Join a world of colour and light in the calming domes of the Miracoco Luminarium by Architects of Air. These beautiful structures are like walking through a stained glass window. Tickets are available soon at www.dundeebox.co.uk
Fun and games on Reform Street – Saturday and Sunday 12am – 6pm, free
Have a play and a relax on Reform Street, with giant jenga, connect 4 and more. Enjoy the music and street performances as you play.
Exploration point, Reform Street, £various 
A collective of tours, trails and explorations around Dundee (both digital and in person). There will be Bright Dundee Tours, Silent Disco, Open Close, the Typography Treasure Hunt and more.
Overgate Shopping Centre – Saturday and Sunday 12am – 5pm, free
The street festival will move indoors at the Overgate.  Join the party for a variety of fun including music, bubble fun, the Chemistry of Curry and Tumeric Art with the Royal Society of Chemistry.
Street performances – across the festival
Watch out for Scotland's leading developer of street arts, Surge, as they bring their weird and wonderful street theatre acts to Dundee. See www.surge.scot for more information.
MORE
To browse the rest of the 2019 agenda, click here.