Our action-packed day at Dundee's new aqua park will make you want to dive right in
---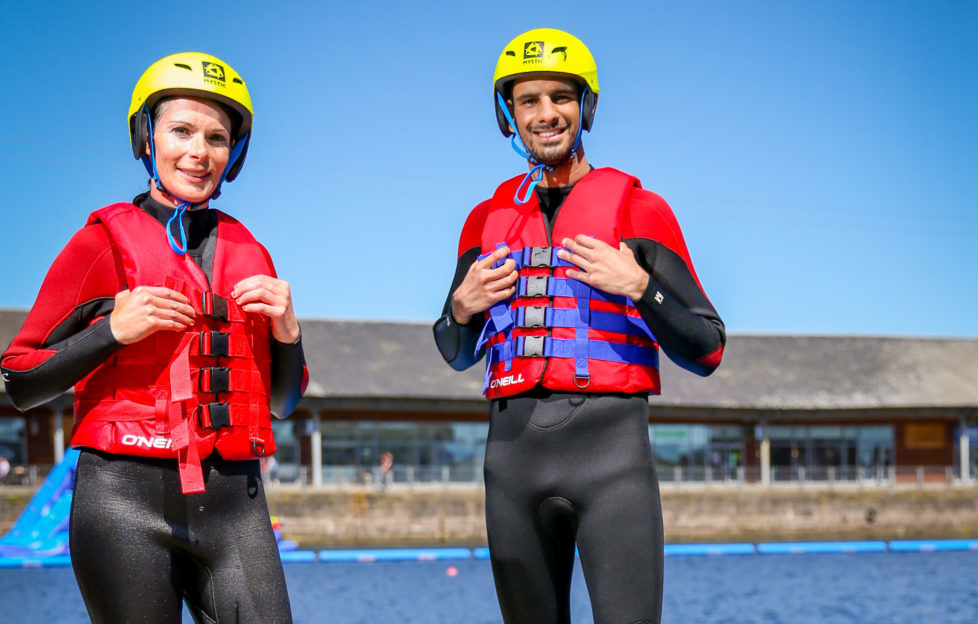 The wet suits are still drip drying and the smell of salt water is clinging to our skin.
SeeDundee had its own taster session of Dundee's new aqua park at the City Quay and it was a blast!
It's already proving to be a popular activity this summer with people of all ages kitted out and ready to hit the water.
---
Wakeboarding
This was a first for the SeeDundee team but we quickly got the hang of it. From zipping up the wet suits to cutting through the water took no time at all.
Of course there were plenty of false starts and face plants along the way. Foxlake's friendly instructors made learning the water sport safe and enjoyable.
---
Aqua park
Once the adrenaline was pumping from that crash course, we were raring to try the Total Wipeout-esque obstacle course.
We slipped, slid and splashed our way through the park – which was more challenging than it looked!
Out of all the outrageous things to do on the course, the best was scrambling to the top and either rushing down the steep slide or, more daring still, stepping off the edge of a near 12-foot drop.
And if you really want to test yourself, try getting to the top using the climbing pole with only your upper-body strength to rely on. We couldn't do it but maybe you can.
---
This new attraction should be at the top of everyone's summer to-do list. It's the best way to cool off and perfect for families or parties. We sure can't wait to do it again.