Foxlake Dundee: Take part in spectacular watersport action in the centre of the city
---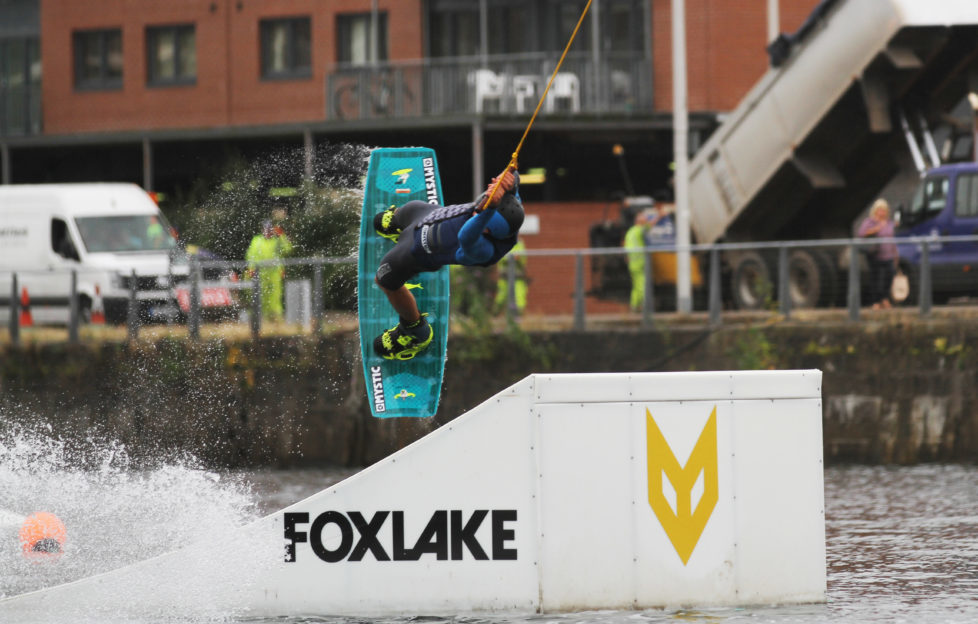 A wakeboarder in action at Foxlake Dundee
One of the most recent additions to Dundee, Foxlake offers unique urban wakeboarding and paddleboarding experiences on the city's waterfront for all ages.
Fun "ringo rides" also take place, taking visitors across its park on inflatables.
It is a fully accredited British waterski and wakeboard site with a team of experienced staff and coaches.
Website: www.foxlakedundee.co.uk/
Address: Foxlake Dundee, West Victoria Dock Road, Dundee, DD1 3JP
Phone: 01382 214 484
Email: info@foxlakedundee.co.uk
Tags