INFLATABLE ADVENTURE PARK: from inflatable bumper cars to giant Spongebob slides – here's what's in store for visitors
---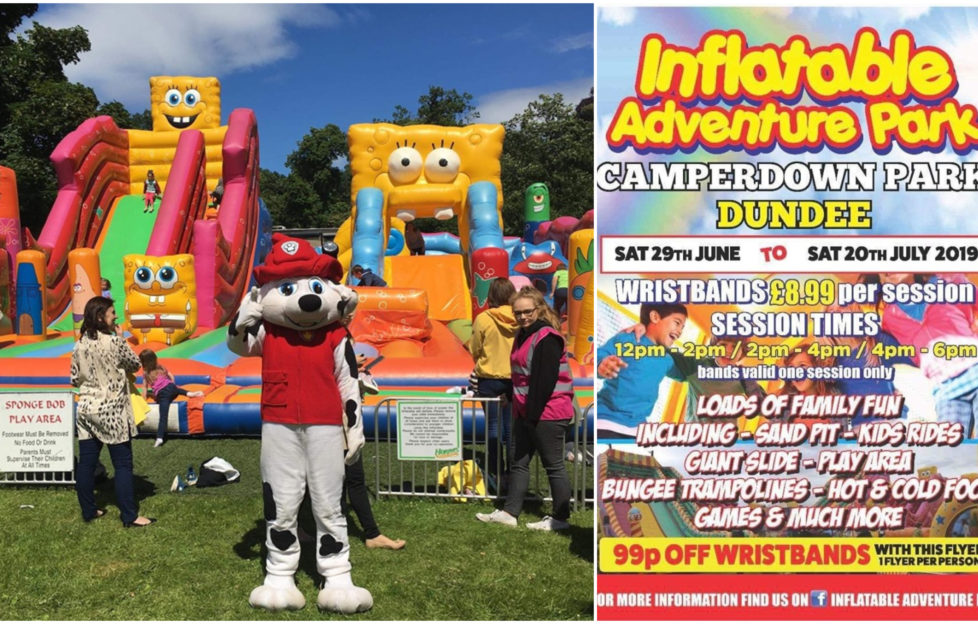 You might remember SeeDundee posting about Inflatable Adventure Park recently?
Nope? Click here to stay in the loop.
Anyways, the giant inflatable theme park (yup, you read that right) is officially here at Camperdown Park until Saturday July 20, and so far… it's looking 100% bouncetastic.
Here's some snaps and social posts of the incredible event so far.
There's plenty in store for visitors… so don't miss out!
?The ENTIRELY INFLATABLE theme park includes:
– GIANT inflatable bubbles you can walk across water in
– Inflatable bumper cars
– Huge bungee trampolines
– Awesome kids rides
– AND SO MUCH MORE ?
Inflatable Adventure Park will be in Dundee until July 20.
To find out more about the event, click here.
Don't miss out!
Follow us
Get in touch with SeeDundee on Facebook, Twitter, and Instagram.