It's time to fully embrace the Christmas cheer in Dundee
---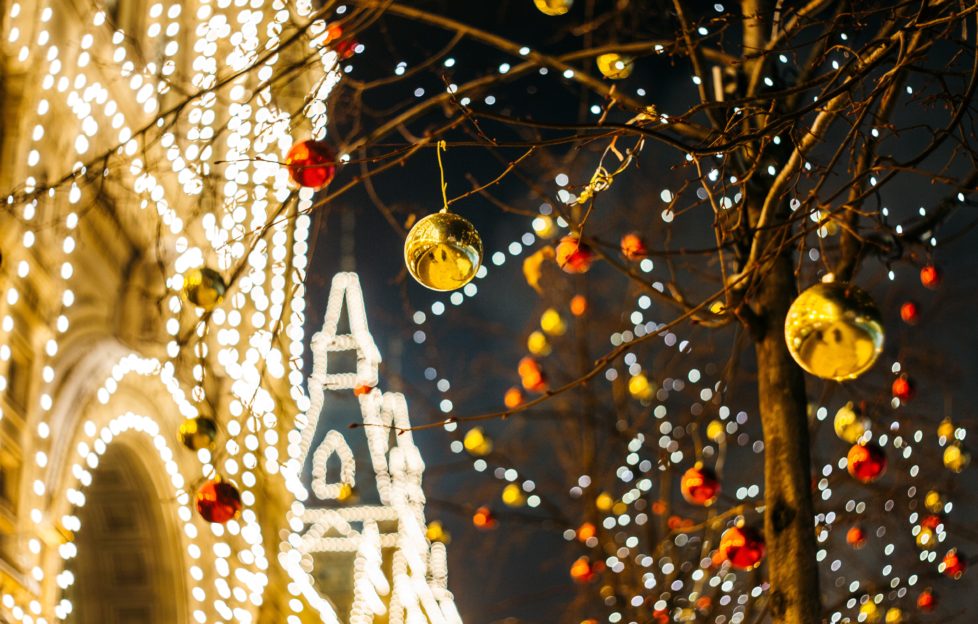 All the lights are coming on now (Photo: Unsplash).
It's officially Christmas in Dundee, whether you're a fan of the festivities or not.
Christmas trees are slowly but surely making their appearance in the cosy windows of lit up homes, more and more houses are adorned with massive twinkling Santa's, and (much to our delight) there are plenty of wonderful events on in the city for you to enjoy.
If you're starting to embrace the holiday cheer, and are looking for something to do this weekend (December 7-9) we have a few suggestions for you.
Remember, not all of these events stop after this weekend – some last until the end of December- so you have plenty of time to soak them all up.
Christmas at McManus
This Saturday (December 8) at 12pm, the McManus Galleries are having an entire afternoon of festivities, with craft popup stalls, enchanted storytelling for the little ones, and choir singing by 'Loadsaweeminsingin Choir', a dedicated community singing group based at the museum. 
Mulled wine and mince pies will be served in the Mcmanus cafe, so you can warm yourself up and indulge in plenty of festive treats.
During the event, you can always have a browse in the McManus shop (which offers a quirky collection of trinkets, jewellery, books, and more) to find the perfect Christmas gift for yourself or someone else.
For more info, click here. 
Meet Santa at Camperdown Wildlife Centre
Perfect for if you are looking to keep the kiddies entertained, this Saturday and Sunday (December 8-9) between 11am – 3pm, you can visit Santa, his elf, and his animals (think gibbons, ocelots young meerkats, and Asian otters) at Camperdown Wildlife Centre.
There will also be face painting, a beautifully decorated Santa's grotto to explore, and a snug cafe for food and drink.
The event is running each Saturday and Sunday until December 23. For more info on times and prices, click here.
Ethical Christmas Fair
If you need plans for either Friday, Saturday or Sunday, you could head along to the Dundee Ethical Christmas fair, which is running from December 5 – December 22 between 10am and 6pm in the City Square. 
The market has over 45 stalls and many exotic international exhibitors. It's located inside a festively decorated marquee.
Traders will be selling an array of personal and unique gifts, such as: handmade products from locations such as India and Madagascar, knitwear, soaps, candles, ceramics, pottery, photography, and so much more.
There is also seated cafe ft warm food and drink to toast yourself up with, as well as a pop-up stall with craft activities for the kids. For more info, click here.
Christmas art installation
Experience a stunning cloud of 400 white stars in a night-time sky through American Artist Christ John Otto's art installation, named 'Star Carol: An Art Installation for Christmas'.
Otto's art installation celebrates values and identity, and is located at the New Scottish Arts Centre. It is open between 1-4pm this Saturday (December 8) and next (December 15). For more info, click here.
---
Stay tuned on SeeDundee for lots more info on Christmas events happening in the city.
Follow us on socials
To keep up-to-date with SeeDundee, follow us on Facebook, Twitter, and Instagram.
Tags