Luminaria on Tour: the mesmerising, inflatable dome coming to Dundee is part of an incredible world tour
---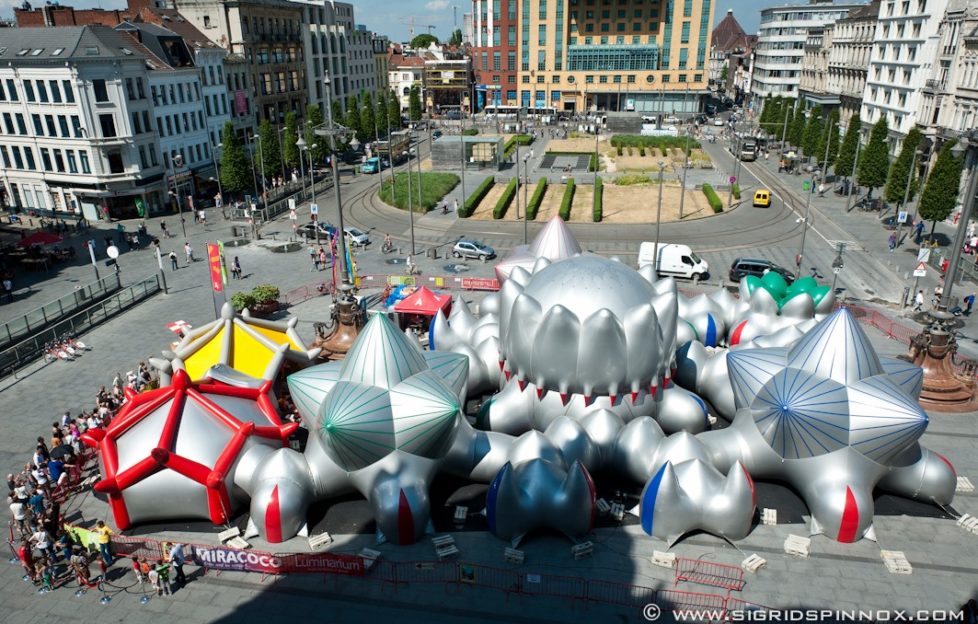 You will probably know by now that the magically designed, totally mesmerising Luminarium dome is headed to Dundee as part of this year's Dundee Summer Street Festival.
We've certainly been pretty excited about it at SeeDundee…
SNEAK PEEK of the exterior of the fantastic 'Miracoco Luminarium' coming to Dundee city centre THIS MONTHCLICK: …

Posted by SeeDundee on Monday, 1 July 2019
This year's sculpture, named Miracoco Luminarium, will sit in the centre of the City Square, inviting revellers to soak up its wonderful light, colour and space.
Of course – Dundee is not the only location blessed by the fascinating presence of a luminarium structure.
World tour
The inflatable domes, presented by Architects of Air, have been captivating MILLIONS of revellers in over 40 countries across 5 continents since 1992 with their incredible world tour of luminariums.
The domes, all individually named, have been in locations such as: Japan, Brussels, USA, Dubai, Norway, Italy, Ireland, France, Australia… and the list goes on.
https://www.instagram.com/p/Bt2i4HKgOM4/
To find out more about Architects of Air and their world tour of individually designed and named luminariums, click here.
Follow us
Get in touch with SeeDundee on Facebook, Twitter, and Instagram.