Nearly 2,000 people turn up to the 2019 Dundee Fake Festival
---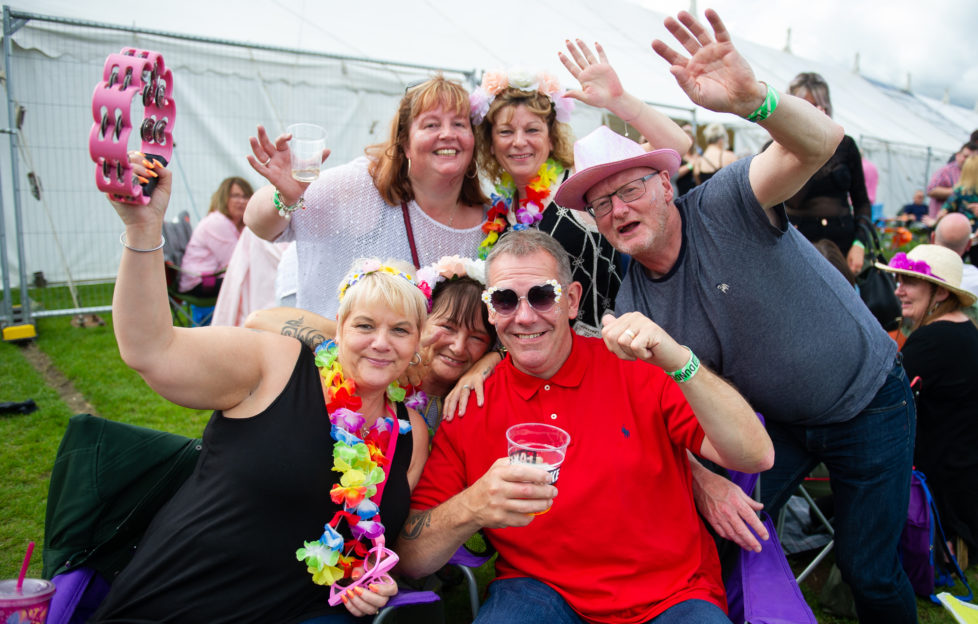 From left: Karen Falconer, Dayna Louch, Gary Rattray and, back, Lisa Taylor, Theresa Leiper and Steve Falconer.
Nearly 2,000 people turned up at Dundee's Lochee Park on Saturday to see performances from a variety of incredible tribute acts.
From Queen, to the Rolling Stones, to The Killers, the 2019 Dundee Fake Festival hit the nail on the head with its performances.
Touted as a family-friendly event, fans of all ages were entertained by headliners Flash, The Stones and Duran, with performers looking and sounding the part.
The event is run by Fake Festivals, which brings its touring roadshow to cities across the UK each summer culminating in The Big Fake Festival which this year runs for a weekend at the end of August in Nottinghamshire.