Relive the history of Dundee's HMS Mars training ship at this fascinating exhibition
---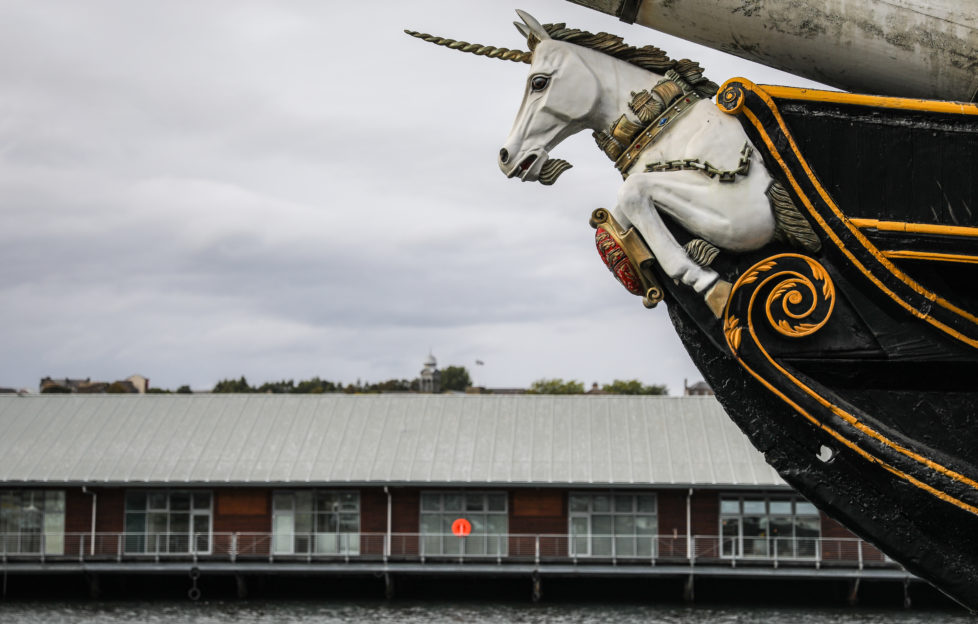 The HMS Unicorn ship, a richly historic feature of Dundee's waterfront landscape (Photo: DCT Media).
For decades the HMS Mars training ship was anchored on Dundee's silvery Tay, solidifying its reputation as a transformative home for thousands of homeless and impoverished children across the city.
The ship's Royal Navy and Merchant Marine training programme aimed to spare the troubled youngsters from lives of crime and destitution, rehabilitating them with education and a range of valuable skills.
Although the HMS Mars was infamous for its harsh conditions and strict regime (children were woken at 5:30 am, prayed dutifully every day, and partook in both academic and practical study) it was known first and foremost as a training vessel, and not a reformatory one.
Sons of the Mars
Set up by St. Andrews students Matthew Rice and Yohan Mainguy, this innovative exhibition will explore life for boys on the ship from 1869 – 1929.
When discussing the many unique features of the exhibition, Matthew said:
We have newspaper clippings, photographs, a few items and engravings from HMS Mars. We have been in touch with the grandchildren of some of the people who lived on HMS Mars to get their stories. It's such a fascinating subject and there are some great stories.
When
The exhibition will run between March 22 and October 20.
Where
Dundee's HMS Unicorn Ship.
Follow us on socials
To keep up-to-date with SeeDundee, follow us on Facebook, Twitter, and Instagram.