Rules of Play: find out more about this new and inspiring installation at the V&A
---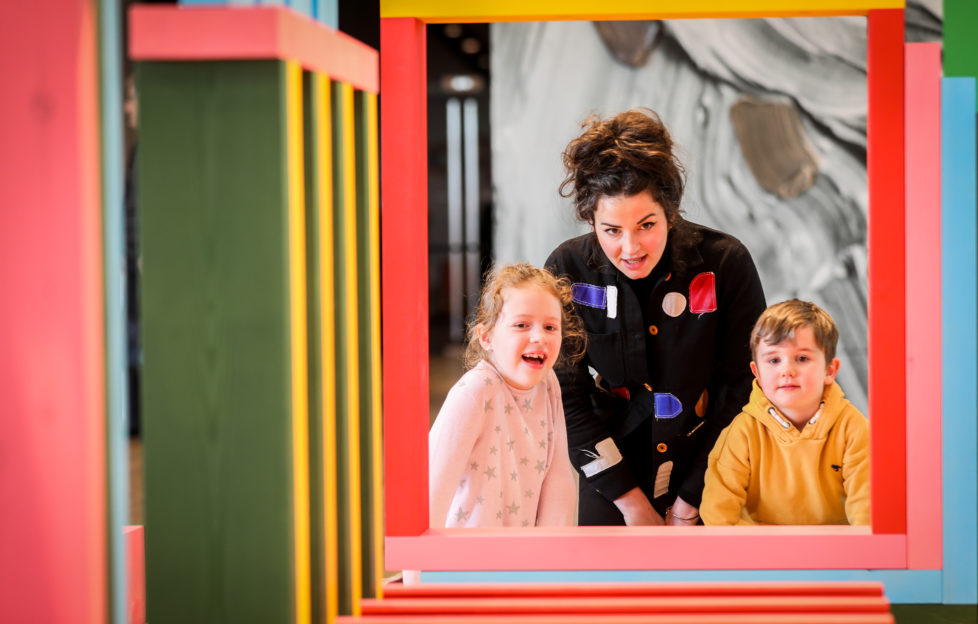 A new installation was unveiled in the Michelin Design Gallery at V&A Dundee last Friday, February 15 (Photo: DCT Media).
'Rules of Play' is the latest installation in the V&A's captivating Michelin Design Gallery.
Its bright, bold and interactive features inspire visitors to use wooden blocks to create their own dynamic designs.
Gabriella Marcella, the creator, has been influenced by top planks used by wee ones across the globe. The installation, which uses KAPLA planks of different colours, explores the idea that play allows kids to better understand their surroundings.
It's the perfect introduction to playful design for kiddies.
Don't miss out.
When
The installation is running from now until Sunday, June 23.
Where
Find out more
To find out more, click here.