SPONSORED: Club Tropicana – soak up the best of 80's throwbacks in this smashing 3 floor venue
---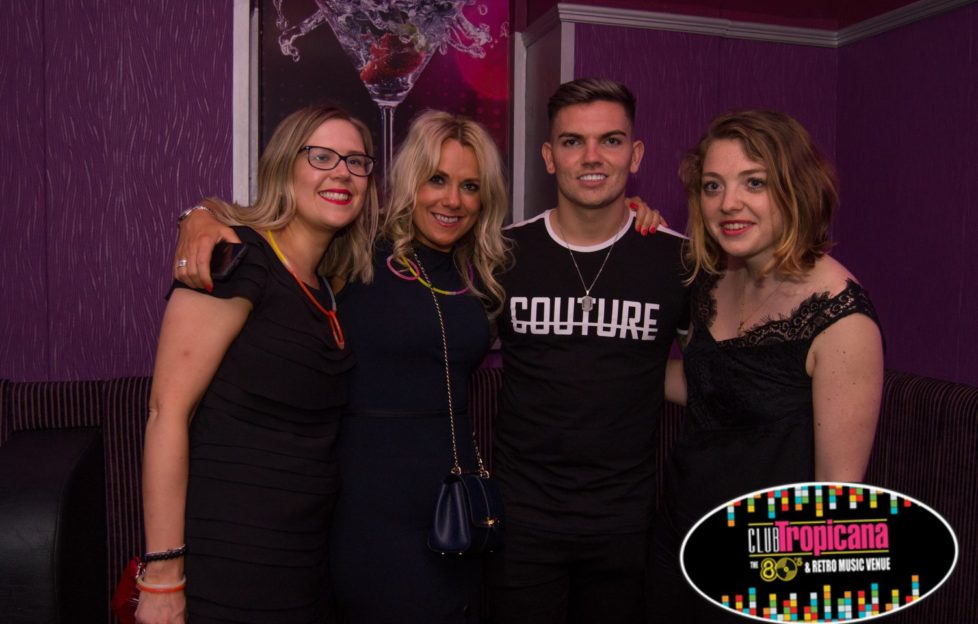 Photo: DCT Media
If you're from Dundee and haven't experienced a wild night out at Club Tropicana yet, then you're doing something seriously wrong with your time here.
Heck, if you aren't from Dundee and haven't visited the much-love hotspot, things need to change.
The choc-a-bloc club has a whopping three floors, four rooms, eight bars, and three DJs…
Every Friday and Saturday, Club T embraces its love of eighties classics, playing a number of iconic throwback tunes from the era.
With over 3500 customers on an average club night, this really is the place to party in the city.
And it's not just 80s throwback nights that the club specialises in.
It hosts an incredible list of club nights and events.
Think 90s parties with Venga nights, Liqwed extravaganzas, live shows and entertainment, dance anthems, celeb tours, and more.
Upcoming events
To check out T's upcoming events, click here. 
The most recent is 'QFX – Dance Anthems Live' – click here to book your tickets.
Don't miss out on one of Scotland's BIGGEST nights out at this smashing location.
SCOTLAND'S BIGGEST NIGHT OUT ?Club Tropicana & Venga Dundee // Aura Nightclub DundeeOVER 3500 CUSTOMERS ?? 3 FLOORS ?4 ROOMS ? 8 BARS ? 3 DJS ? 1 PIANO PLAYER ?? Book online for Guest list | Fast pass | VIP >> tropicanadundee.co.ukOPEN EVERY WEDNESDAY, FRIDAY & SATURDAY

Posted by Club Tropicana & Venga Dundee on Wednesday, 20 March 2019
More information
Address: 31 S Ward Rd, Dundee DD1 1PU
Contact: 01382 228181
Website: bookyournight.co.uk
Social Media
Facebook: @TropicanaDundee
Instagram: @tropicanavengadundee