SPONSORED: National Drive-it Day – the perfect family outing at Dundee museum of transport this weekend
---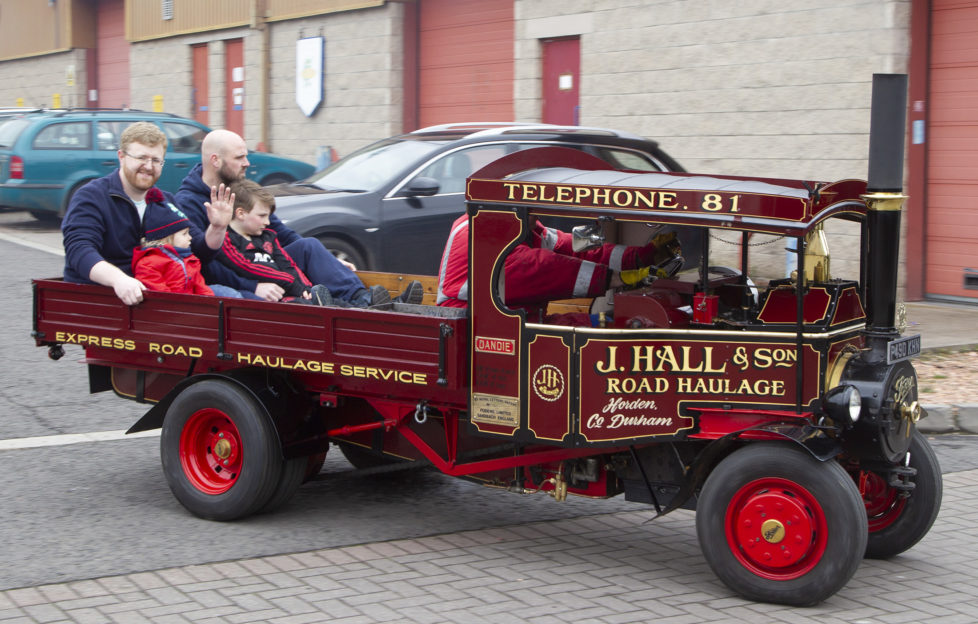 Steam weekend at the museum of transport (Photo: DCT Media).
National Drive-It Day, an annual charity event that raises awareness of the classical vehicle movement, is traditionally celebrated with diverse street displays of vintage cars, stalls, and activities across Scotland.
From classic cars, to fire engines, there's something for everyone to enjoy – kids and adults alike.
This year in our wee city, the fantastic family event is hosted by Dundee Museum of Transport, a a museum dedicated to telling the story of Dundee's trams, trains and ships across the years.
If you're stuck for something to do with the kids this weekend, this event is the ideal afternoon of relaxed, family entertainment.
Where
Dundee Museum of Transport.
When
11am-3pm.
Find out more
Click here to find out more about bookings and prices.
Museum of Transport details
Website: www.dmoft.co.uk
Address: Unit 10 Market Mews, Market Street, Dundee, DD1 3LA
Phone: 01382 455 196
Email: info@DMofT.co.uk