The Story of Guitar Heroes 2019 – a live concert performed by legend Phil Walker
---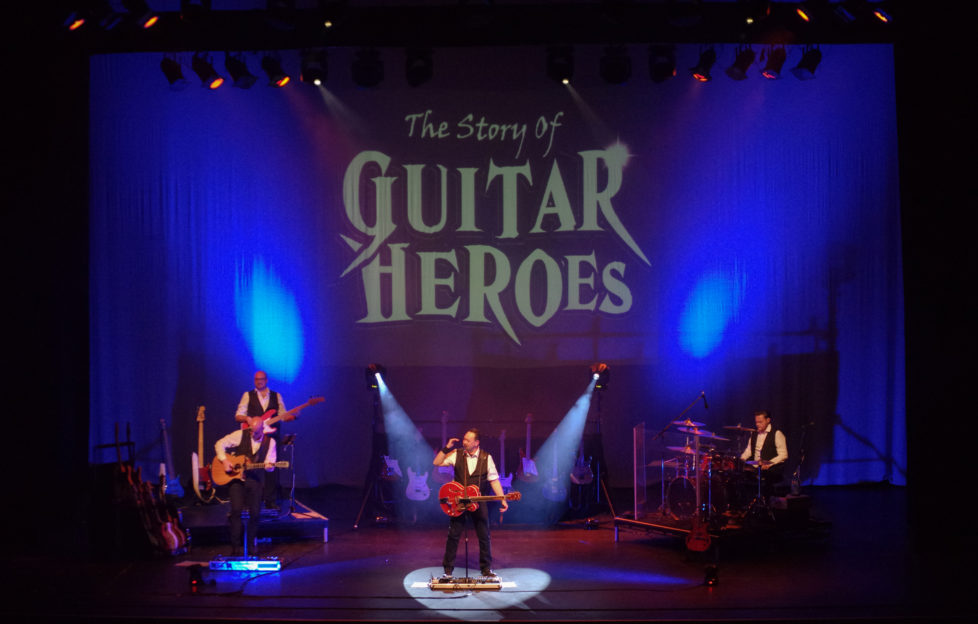 The Story of Guitar Heroes, 2018 (Photo: DCT Media).
The Story of Guitar Heroes is described as 'the ultimate, phenomenal rockumentary.'
Performed by renowned musician Phil Walker, alongside other outstanding guitar heroes such as: Jimi Hendrix, Eric Clapton, Hank Marvin, Brian May, and more – you will be blown away by the extraordinary talent and surrounding ambience of this musical experience.
With over 20 guitars used on stage, video screens, and a live band, the show recaptures the sound of each guitar hero, starting from the 1950's to the present day.
Where
Webster Memorial Theatre (an approximately half hour drive from Dundee).
When
Saturday, February 9, 2019 at 7:30pm.
Find out more
For more info on tickets and pricing, click here. 
Follow us on socials
To keep up-to-date with SeeDundee, follow us on Facebook, Twitter, and Instagram.