The top five things to do at Dundee Design Festival this year
---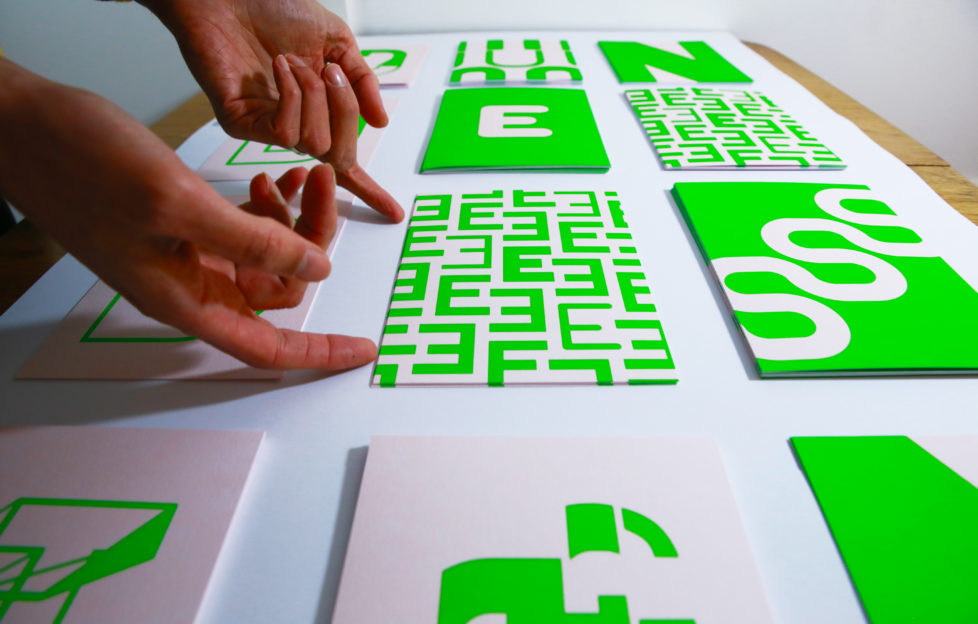 Photo: DCT Media
DDF 2019 kicked off with a bang this week, welcoming guests to a vibrantly transformed Keiller Shopping Centre.
This year, the annual week long series of thought provoking events will centre around the theme of 'liveable/loveable' cities, posing the question: How can a city use design to shape its future?
Here's the top five things you can get up to at this year's festival.
1. Visit the Design Superstore
The Design Superstore is a rare opportunity to see and buy an exciting range of contemporary design products from makers based all over Scotland, including jewellery by Kate Trouw and ceramics by Clod & Pebble.
Curated around the theme Liveable/Loveable by Tea Green Events, there's lots to love and plenty you'd like to live with.
The futuristic pastel hued exhibition space has been custom built by Roots Furniture and is a must-see in its own right.
2. Poster Playground
Enter the colourful exhibition space of Poster Playground and choose from two different production methods: 'printing blocks' or 'building blocks'. Then use a specially created typeface to create your design and get your message out there.
Your design will be printed and pasted up in designated poster sites around the city.
The patterns and colour palette of Poster Playground are all inspired by the historic sweet wrappers of James Keiller & Son.
3. City Brand Simulator
City Brand Simulator is an interactive installation that shows that with the right systems and flexible structures, a city's identity can be adaptable and representative.
The simulator allows you manipulate a giant hypothetical future city brand of Dundee using buttons and sliders on a custom-built console to configure and fine-tune your version of the city's identity.
You can even submit it to be saved in the festival's brand archive.
4. The Living Library
The Living Library is designed by Roots Furniture and Aymeric Renound.
With plenty of design books and magazine to look at, this relaxing space is a place where artists can cooperate and work together.
5. Approaching Air
Approaching Air will take a collective vision of the future and distill it into a unique scent.
Visit the lab to contribute your positive stories and be part of the creation of this bespoke fragrance. During the festival the doors to the lab will be open and scent will be diffused at regular intervals.
What does the Deputy Editor of @thecourieruk do on his lunchhour in #Dundee ? Contribute to designing a scent for the future at The Keiller Centre, of course ? @C_GHuband #ddf19 pic.twitter.com/4bxzZx6tnJ

— Jennie Patterson (@jennie_patt) May 22, 2019
What are you waiting for? Head to the Dundee Design Festival 19 today.
Follow us
Get in touch with SeeDundee on Facebook, Twitter, and Instagram.