The V&A's Winter Nights season is coming to Dundee: here's more about the launch's special guest
---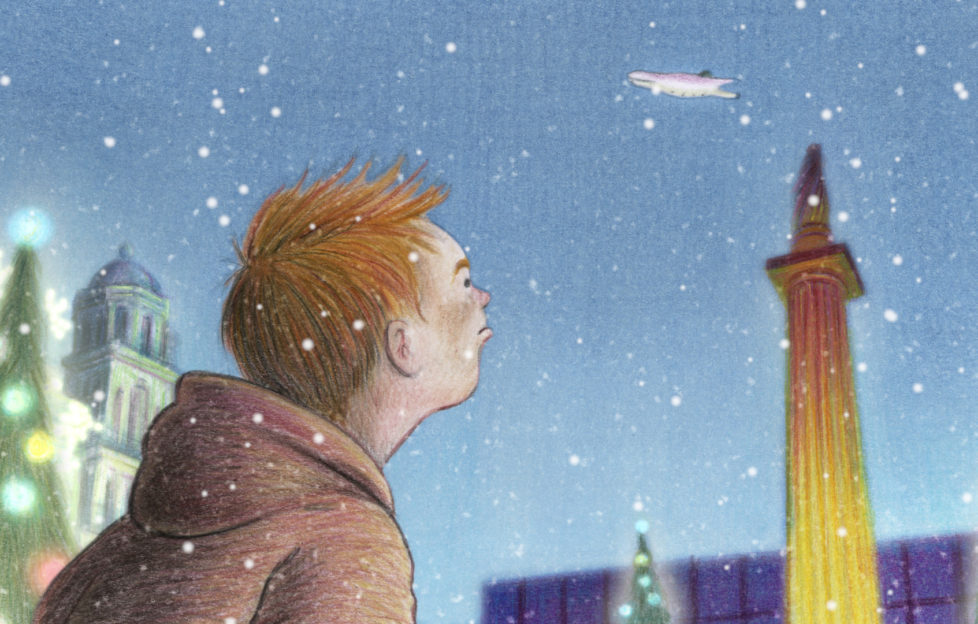 Robin Shaw, illustrator of Irn Bru's iconic Snowman advert, is coming to Dundee's V&A this December. (Photo: Lupus Films).
We've already seen John Lewis' 2018 Christmas ad, which follows the life and musical talent of Elton John beautifully.
But what the nation can not and will not forget, is the 2006 Irn Bru Snowman advert (featured in the video below).
This ad was illustrated by Robin Shaw, who is coming to V&A Dundee on Friday, December 7 as a guest speaker for the launch of the design museum's Winter Nights Season.
We can't wait.
Shaw will be talking with the Dundee V&A curator Kirsty Hassard at the launch event about his recent work and award-winning career as an illustrator.
The artist, alongside a team of animators, has just completed the sequel to the renowned Irn Bru Snowman ad, which will air for the first time on Saturday night.
When asked about visiting Dundee's famous design museum, Shaw said:
Re-sparking the story for the sequel advert, re-assembling many of the crew members who worked on the first ad and animating on paper and pencil again have all been part of a wonderful process. It's an honour to be asked to share this experience and to speak about other interesting projects at such a creatively inspiring place as V&A Dundee.
At the launch event, Hassard will be discussing the V&A's festive season of late-night openings, music performances, design workshops, Christmas shopping, food and wine tastings, and short film screenings, all running throughout December.
For more information on what's on during the V&A's Winter Nights Season, which seems like the perfect way to get into the holiday spirit, click here.
Unfortunately, tickets to watch Shaw's talk at the V&A are now sold out. However, you can still enjoy all of the festive activities that the museum has to offer over the next month.
---
Don't forget to stay tuned on SeeDundee for more content on what you can do in the city during the festive season.
Follow us on socials
Fore more content like this (and plenty of snaps of Dundee's hidden gem locations) follow us on Facebook, Twitter, and Instagram.