V&A DUNDEE: the design museum's 2020 exhibitions will explore the radiant world of fashion and nightclubs across five decades
---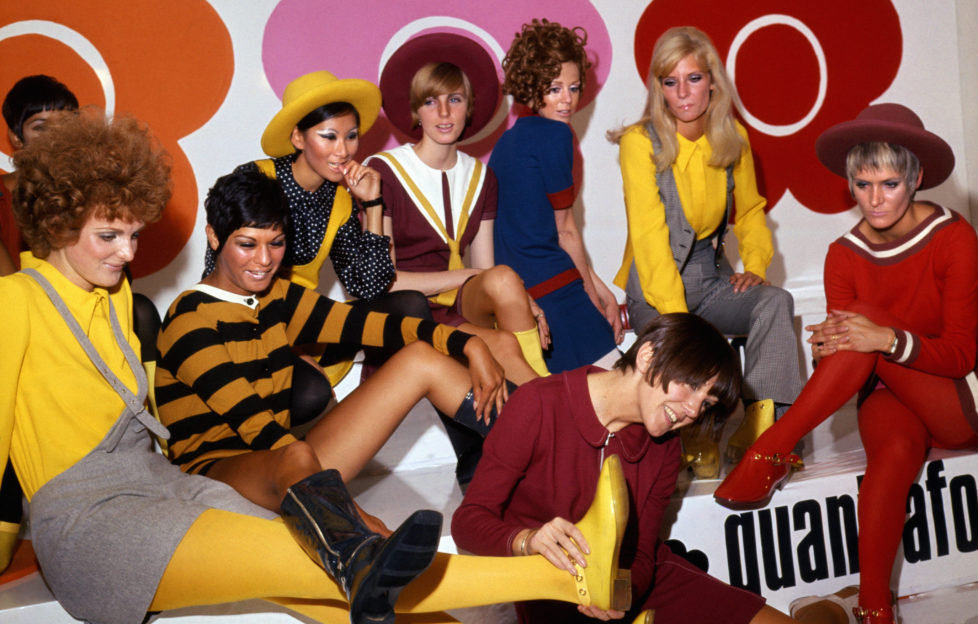 Mary Quant (foreground), with models showing her new shoe creations (Photo: © PA Prints 2008).
V&A Dundee's 2020 exhibitions will explore the radiant world of fashion and nightclubs by celebrating the work of Mary Quant and five decades of eccentric club culture.
Mary Quant
Dame Mary Quant, a truly iconic English fashion designer, became a leading figure behind the London-based Mod and fashions movements in the 60s.
The exhibition 'Mary Quant', currently on show at the V&A in London, explores Mary's 60s fashion takeover when she reinvented a cutting-edge and empowered look for women.
New short course British Fashion: 1955-Present takes you beyond our Mary Quant exhibition with lectures from experts plus the chance to closely examine original photographs and fashion illustrations. Find out more: https://t.co/okyARMZOof pic.twitter.com/KpaZ7VgJhR

— V&A (@V_and_A) July 1, 2019
Mary's radical designs (from hot pants, to miniskirts, to trousers for women) revolutionised the 60s high street of fashion.
The V&A Dundee's 2020 exhibit will explore an archive of Mary's work, and feature an outstanding range of garments and fashion holdings.
When
4 April until 6 September
Night Fever: Designing Club Culture
Following the Mary Quant exhibition, the V&A Dundee will then explore the world's most influential and daring nightclubs across 5 decades.
By charting the evolution of nightclubs since the 60s, the show examines how architecture and interior design merge with sound, light, fashion, graphics, and other mediums to create influential pop culture.
The exhibition includes film, photography, posters, flyers, light and music installations, and much more.
When
October 31 to February 14.
FIND OUT MORE
Find out more about the 2020 exhibitions here.
Follow us
Get in touch with SeeDundee on Facebook, Twitter, and Instagram.