You can join the 'Most Haunted' team for a ghost hunt sleepover at Mains Castle this September
---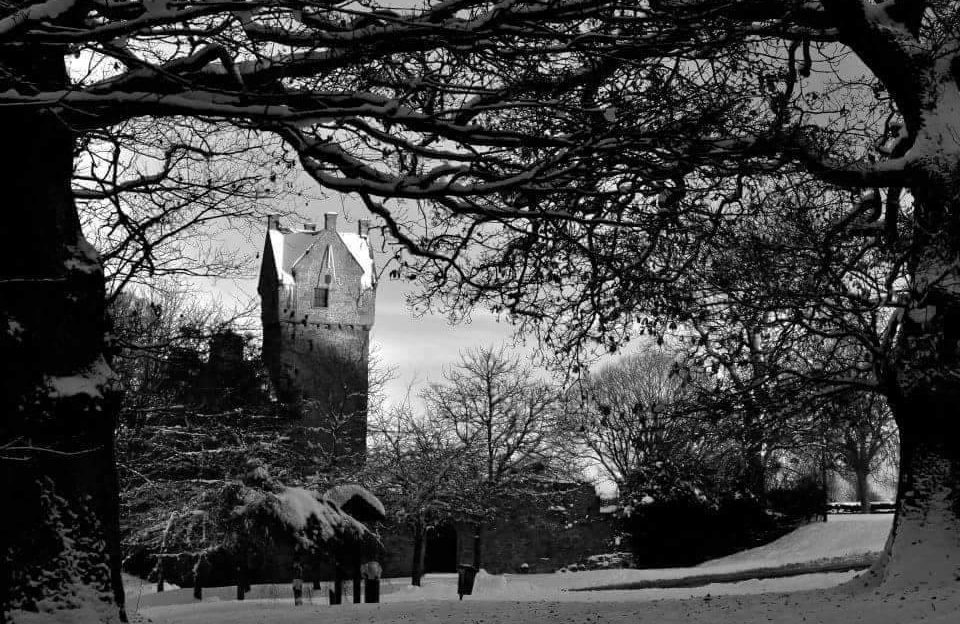 Sourced from the Mains Castle FB page @mainscastle
You might have heard of the nail-biting British television programme 'Most Haunted' by now?
The popular series, which has been on screen since 2002 and was originally aired on Living, live investigates suspected paranormal activity in a range of locations for up 24 hours.
For a taste of what the Most Haunted team (lead by host Yvette Fielding) get up to during their ghost hunting ventures, check out the clip below.
The brave bunch always manage to get themselves into terrifying yet unmissable spooky situations.
And guess what?!
The Most Haunted Experience and Live Feeds Team are taking part in a ghost hunting event at Dundee's Mains Castle this September.
The stunning and very haunted Mains Castle Dundee…Coming soon to Most Haunted Experience..complete with a graveyard to investigate..
Who haunts this incredible castle and grounds..Only one way to find out…
And there's a chance to sleep over…If you dare… pic.twitter.com/LsxgHKviy6

— Most Haunted Exp (@mosthauntedexp) September 9, 2018
Mains Castle can be found in the north of the city in Caird Park, overlooking Dichty Valley and a small stream called Gelly Burn.
Believed to have been built in 1562, it is rich in history, and known to have paranormal activity lurking in its shadows.
Previous Mains guests have reported often hearing footsteps following them around the castle, and ghosts of children have allegedly been seen playing in the grounds.
The Mains Castle ghost hunt and sleepover goes in search of the afterlife in the Mains graveyard and castle itself.
Following the ghost hunt, guests are invited to sleep over afterwards… that is, if they're brave enough.
Check out the full event here. 
Go on… we dare you.
Follow us
Get in touch with SeeDundee on Facebook, Twitter, and Instagram.
Please note: Tickets for this event have sold out.