Stay chilled in the summer heat — the amazing Dundee beer gardens you just have to visit
---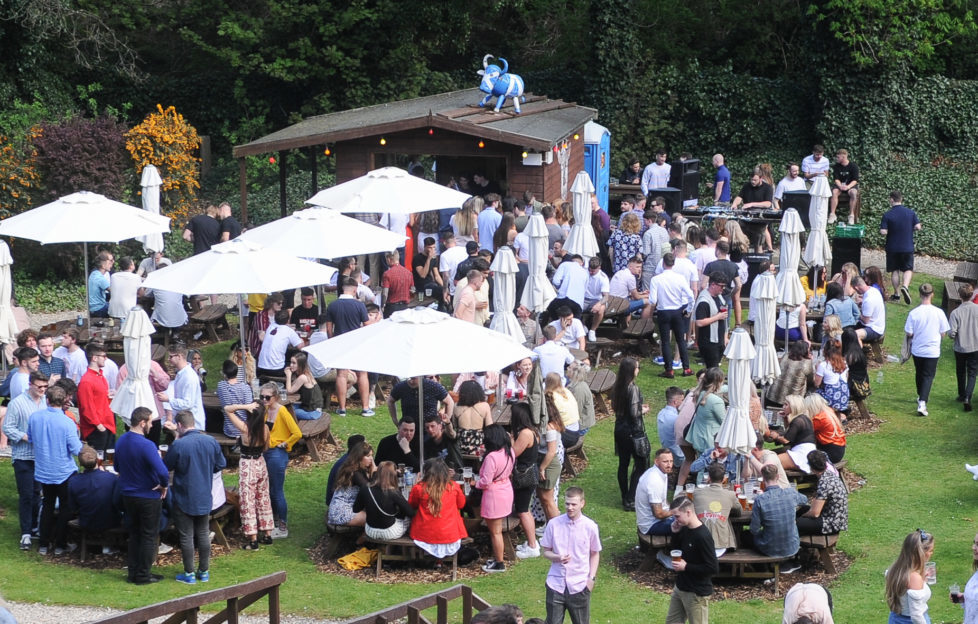 Boozy Cow's beer garden is one of Dundee's biggest and best.
Nothing says 'feel-good summer vibes' like being able to sit out in the sun with a refreshing drink.
SeeDundee's list of top beer gardens will make sure you know the best spots for catching some rays while sipping a cold one.
Boozy Cow
Boozy Cow is probably one of the biggest on this list.
At the back of this trendy pub you'll find a great walled garden that is always buzzing during the summer. The atmosphere here is what the season is all about; sunshine, drinks, great music and friendly people.
Duke's Corner
It's going to be a hot one! Outdoor bar, wood fired pizza and summer tunes on the stereo. Come and top up your vitamin Dukes ? pic.twitter.com/5EEpWlwUJl

— Duke's Corner (@dukescorner) May 6, 2017
Another popular location on the list, Duke's has that dark, intimate pub ambience inside with plenty of corners to tuck away into.
But when the sun's out, the patio is where you'll find most folk. During the summer time there is no need to go inside for a drink when you can just hit the outdoor bar. Added to that there is live music and a BBQ.
BrewDog
The sun's out again here in Dundee! Come and grab a pew and enjoy the evening sun #dundee #craft pic.twitter.com/vTz8eWsZGX

— BrewDog Dundee (@BrewDogDundee) July 11, 2017
While not a "garden" in the traditional sense, we've added this to our list because its outside seating area is in such a great spot.
Located just behind the McManus Gallery, BrewDog's patrons spill out on to the pavement to enjoy the midday heat. It's perhaps one of the best situated spots around when the sun pours directly on to this part of the city centre.
The Tinsmith
If you like your beer garden experience to be a little more tranquil, then The Tinsmith has a wee one at the back. The more modest size means it's less crowded than others on this list, allowing you to get away from the sports bar inside.
Located right beside the Dundee University campus, this is an especially popular watering hole for students.
Side note: their mac 'n' cheese fries is the perfect carby comfort food!
Jute Cafe Bar
The patio area at @jutecafebar is the perfect spot to enjoy some summer sun. ☀️ pic.twitter.com/y2H4uYE4iV

— DCA (@DCAdundee) June 30, 2018
For a more cultural and artsy setting, the patio area at DCA's Jute Cafe Bar is as good a place as any.
The stylish outdoors area is secluded from the hubbub of the Perth Road and few people know that it is actually a purpose-built performance area for all sorts of things.
City Square
To be in the thick of it all, place yourself in the heart of Dundee's city centre. With two great establishments side by side, this might just be our favourite spot.
First there is Henry's Coffee House for the perfect iced tea or coffee – although they do have some alcoholic drinks too. Then, right next door is the classy Italian Grill.
In the summer period, the area takes on a vibrant life of its own, making it the perfect people-watching spot.
---
These are only some of the top spots that we could think of. Where is your favourite place to sun-soak and drink?
Let us know: contact@seedundee.com
And if you've become a little too merry, Dundee has been voted as one of the best places in the UK for 'drunk food' to end your night.