Calling all veggie fanatics: Here's SeeDundee's top ten vegetarian food havens in the city
---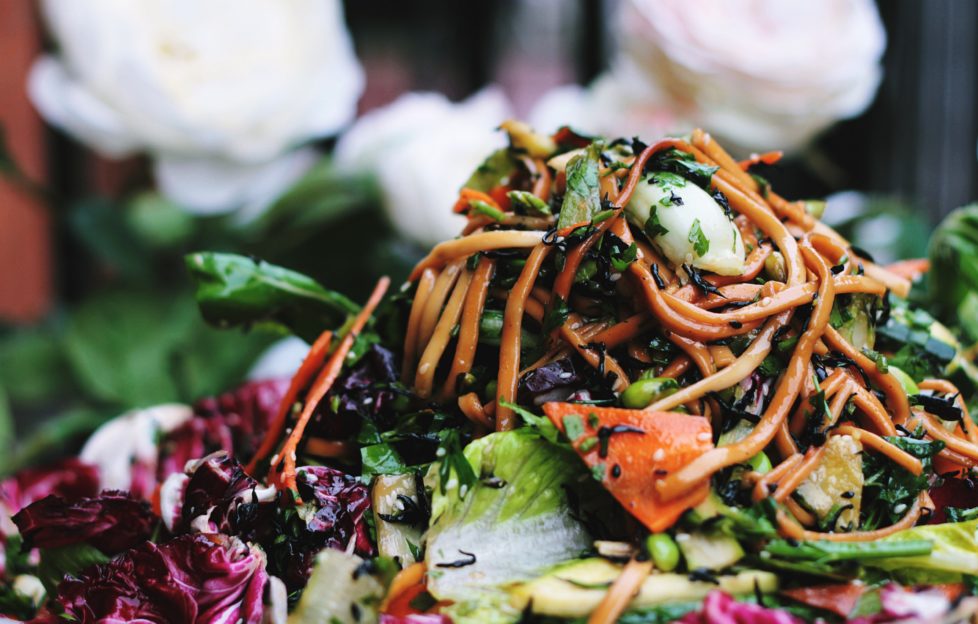 Photo: Unsplash.
We're delighted that Dundee's veggie community is constantly evolving, paving the way for a variety of high-quality, veggie food spots in the city.
We've mentioned plenty of delicious veggie havens on SeeDundee, but sometimes it's nice to check out your dining options in list form, right?
In no particular order, here's the top ten veggie food stops in Dundee.
1.  Parlour Cafe
We'll start with well-known cafes.
Parlour Cafe is Dundee's popular, relaxed cafe offering a wide range of vegetarian, lunchtime favourites – from sandwiches, to salad boxes, to soups, to paninis, as well as baked goods and pastries.
2. Avery & Co
Avery & Co is a stylish, modern venue with veggie food options for every meal. From starter platters, to sandwiches, to tacos, to burgers, to pasta dishes, to breakfast staples – you won't be stuck for choice.
3. Marwick's
Marwick's is Dundee's first entirely vegan cafe – so whether you're veggie or vegan, this spot will not disappoint. From breakfast buns, to meze plates, to chilli chickpea stews, you can eat away to your heart's content.
Interested in reading more about Dundee's 2018 vegan festival? Click here. 
4. The Flame Tree Cafe
The Flame Tree Cafe offers tasty vegetarian soups, rolls, sandwiches, paninis, bagels, cakes, and more – all presented with creative flare.
5. The Bach
A quirky, Kiwi infused cafe. The Bach offers vegetarian options for every meal, including gluten-free options.
6. Tahini
On to Dundee's go-to veggie restaurants.
This authentic Lebanese cuisine has plenty of imaginative, vegetarian options – all served fresh and with a Middle-Eastern twist.
7. Gallery 48
Gallery 48 has several authentic Spanish, vegetarian dishes – from chickpea stews to vegetable platters to patatas bravas with a spiced kick – this spot is perfect for veggie tapas lovers.
8. DCA Jute Cafe Bar
DCA Jute Cafe Bar has an array of high-quality vegetarian platters, sandwiches, curries, salads, sharing boards and more.
9. Gidi Grill
Although you wouldn't expect a grill restaurant to have vegetarian options – this one certainly does. With veggie burgers, pasta dishes, salads, tempura, and more – this tasty spot has your back.
10. Forgan's
Last but not least, this local cuisine is an approximately fifteen minute drive away from Dundee. With plenty of vegetarian options to choose from, you won't miss out on this outstanding dining experience in the Ferry.
---
Of course, there are many more veggie food havens in Dundee – these 10 are just scratching the surface.
Stay tuned
Stay tuned for our veggie category on SeeDundee.
Follow us on socials
To keep up-to-date with SeeDundee, follow us on Facebook, Twitter, and Instagram.