DCA Jute Cafe Bar: The art of a good lunch
---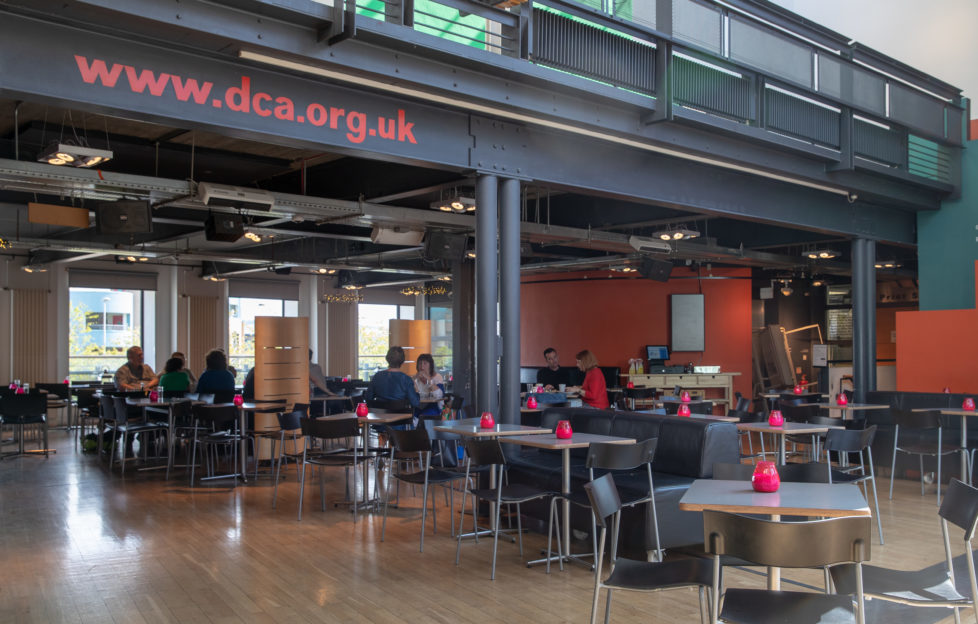 The restaurant at DCA Dundee.
The Jute Cafe Bar at The Dundee Centre for Contemporary Arts (DCA) is a firm Dundee favourite.
As well as having a cinema, bar and sunny garden, the dining room is bright and airy with a frequently changing, seasonal menu.
One wall of the dining room is glass and allows the lucky diners to take a peek into the world of the artist, watching them screen print away whilst customers munch.
Website: www.jutecafebar.co.uk
Address: Dundee Contemporary Arts, 152 Nethergate, Dundee, DD1 4DY
Phone: 01382 909 246
Email: dutymanagerjute@hotmail.co.uk