Food Anarchy: Punk takeaway is the only way for Dundee to be
---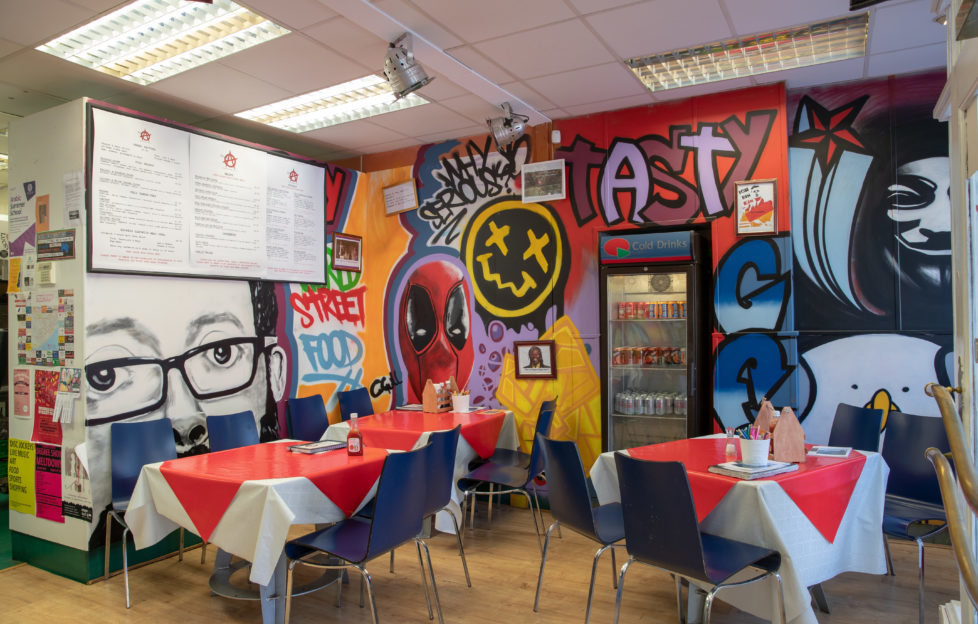 Food Anarchy.
Adorned with work by two of Dundee's famous street artists, Sykes and C. Gull, the food at this takeaway/restaurant on Perth Road is as vibrant as its decor.
It serves up everything from European and Mediterranean to African and Asian food.
Food Anarchy also caters to dietary requirements including coeliac disease, gluten intolerance, vegan and vegetarian diets.
Website: https://www.facebook.com/FoodAnarchy/
Address: 142 Perth Road DD1 4JW
Phone: 01382 699124