Marwick's: You don't have to be vegan to fall in love with this place
---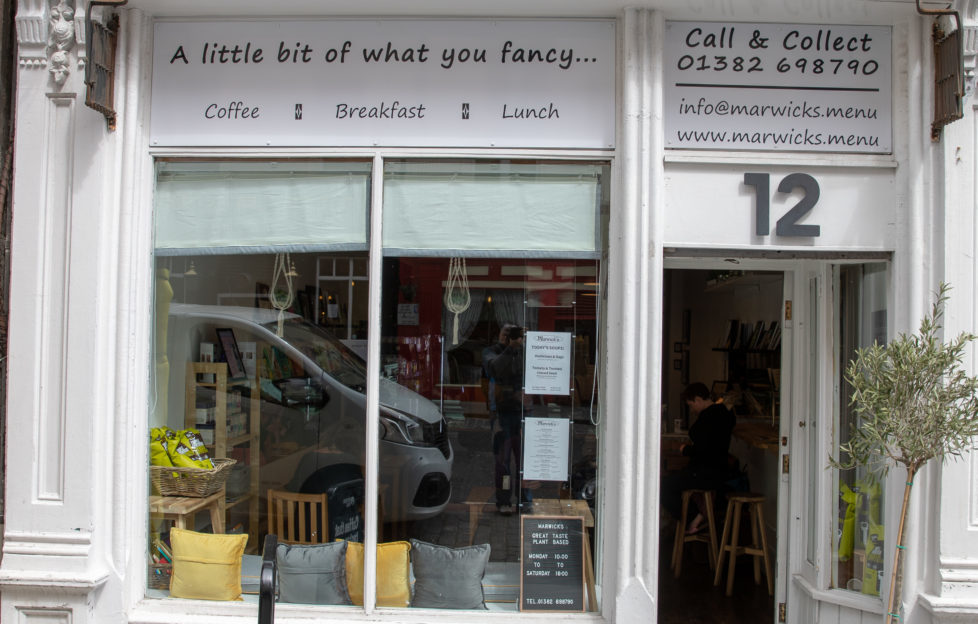 Marwick's.
This totally vegan cafe will be a hit for anyone whether vegan or not.
The food is interesting and daring, the coffee top notch and the homemade tiffin devilishly moreish.
Open from 10am until 4pm this is a fabulous little place whether grabbing a carryout lunch or meeting friends for a breakfast burrito.
Website: www.facebook.com/marwickfoods
Address: 12 Union Street, Dundee
Phone: 01382 698790
Email: info@marwicks.menu