Bellini: Divine food offerings make this busy restaurant worth a visit
---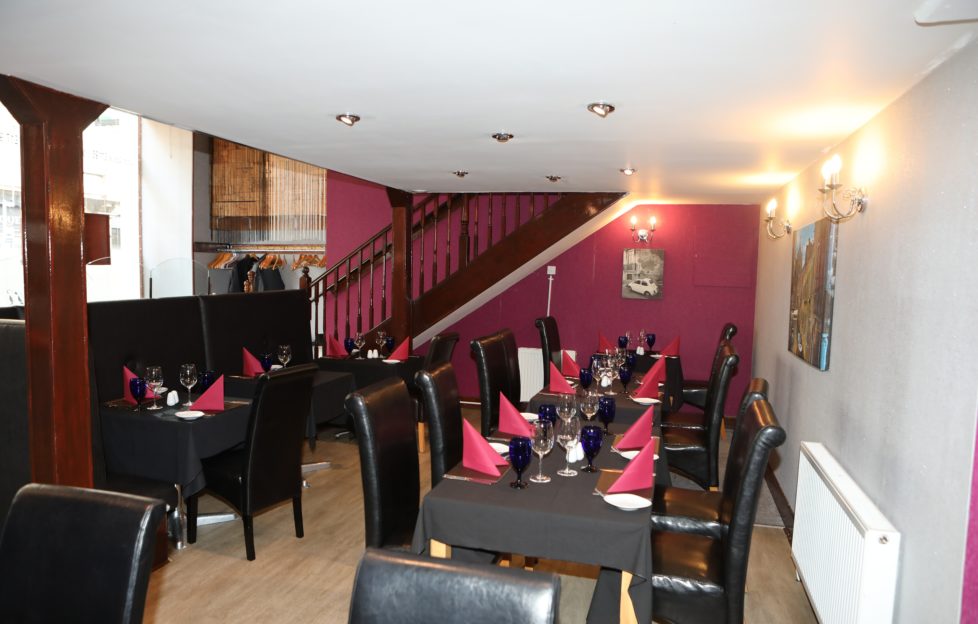 I've often passed this restaurant and thought it looked inviting, so when a friend suggested we eat there one Saturday night it didn't take much to persuade me.
Fortunately she thought to book a table for the three of us, as when we arrived at 7.30pm the restaurant was quite busy.
We were taken to a table upstairs – there's a mezzanine level – and we overlooked the front window and door.
It became apparent the kitchen is on this level and my hat goes off to all the serving staff who carry full – and empty – plates up and down those stairs all night!
The setting reminded me of that scene in "Love Actually" when Colin Firth goes to win the heart of his Portuguese beloved. Anyhow, I digress.
The menu is quite large and took a wee while to read through. It's Italian, so you can guess most of the dishes. Starters included various breads and salads, seafood, etc, and prices ranged from £6 to £11.50 for Antipasto Italiano, a range of Italian meats, vegetables and mozzarella. We thought we'd go straight to the mains and add on a couple of sides.
We ordered a bottle of rose to share (£19.95) and water for the table – such sensible girls.
The mains selection is huge with all manner of pasta – spaghetti, gnocchi, pasta parcels.
There's a substantial meat section all cooked in lovely-sounding sauces.
I was amused by "stinco de prosciutto" – ham shank with roast potatoes and sauerkraut – I can't see myself choosing anything called stinco!
There are also chicken and fish sections and a vast range of pizzas.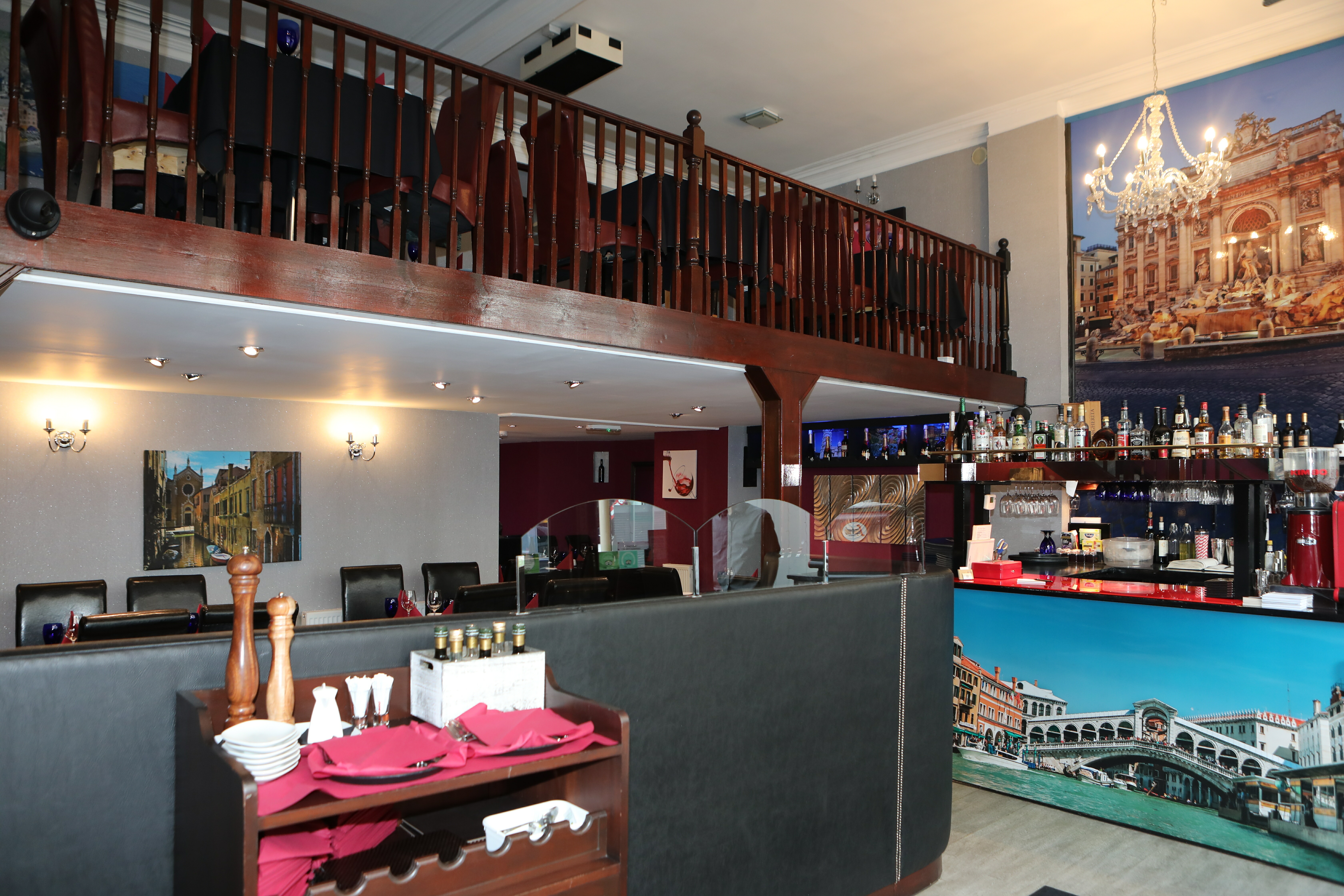 My friends decided to go for an old favourite – carbonara (£11.50) and a girasole mediteraneo (£11.95).
I had not a clue there was just so much choice. I was headed for a pasta dish when a glance at the pizza list found Pizza Al tonno – tomato, cheese, tuna and red onion (£10.95).
I very rarely get a pizza to myself and generally have to share the family choice of chicken and barbecue sauce, but they weren't with me, so tuna it was. We added in a portion of chips (£3.50) for the table and some cheesy garlic bread (£4.95).
There's a really nice atmosphere in Bellini. Some of the staff I think are Italian so there's an authenticity to the place and they are all very friendly and helpful.
A lot of the tables were full and there was a nice buzz with people enjoying the food and chat.
As we were near the kitchen we saw the dishes going by and everything looked good.
It was quite a quick turnaround for our meals and the food was piping hot. I did my usual of stealing a chip as they were put on the table… but I waited a while for my mouth to cool before I took another one!
There were appreciative noises coming from my friends with the spaghetti carbonara – described as containing pancetta, egg, cheese and a hint of cream – surpassing expectation and being declared delicious.
The other dish – pasta parcels filled with peppers and ricotta cheese in a pesto cherry tomato sauce – was also well received.
My pizza was divine. Probably about 12in on a thin base that was slightly dark in a couple of places which, to me, is perfection. The topping was good without being overpowering and I loved it. It was a real treat.
The cheesy garlic bread and chips (when we could eat them!) also got a big thumbs up.
I'm ashamed to say we couldn't finish it all and my friend was surprised when for my last bite I cut off the crust to eat as she reckons normal people eat the middle bit first. Havers. The crust is obviously the best bit!
This is a very nice space to be in – good food and service, reasonable prices and lots of offers from pre-theatre to takeaway. We were also each given a free shot of amaretto. I'd happily eat there again.
---
This review was originally printed in the Evening Telegraph.