Friendly staff and great food make Dundee's Boars Rock well worth a visit
---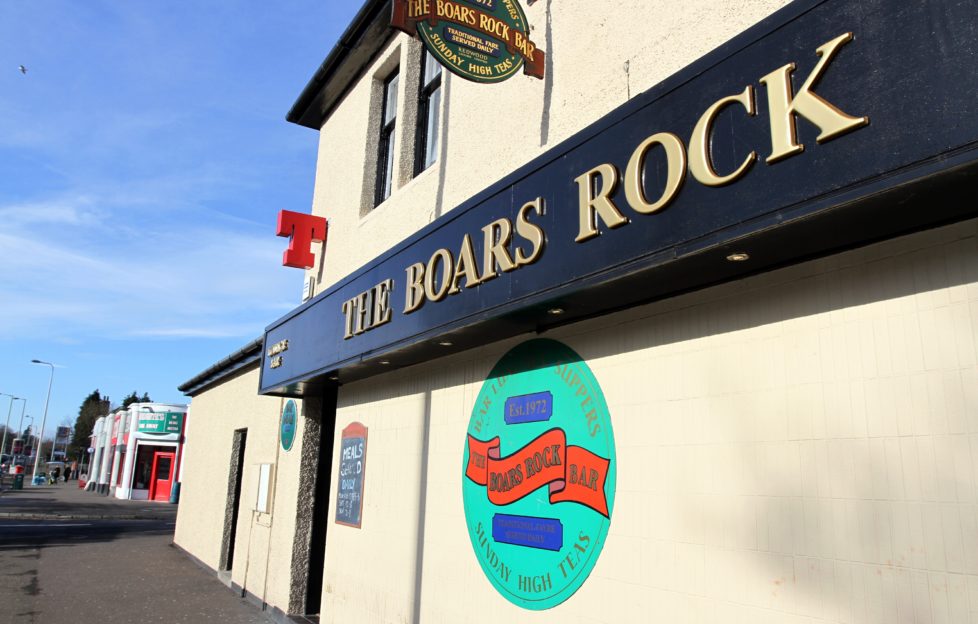 Despite being grown-ups, my eldest son and I decided that Toy Story 4 would be worth a trip to the flicks.
En route we decided to stop for tea at the Boars Rock, which I remembered as being very good.
Our film was advertised as starting at 5.45pm and we had a little concern when arriving at the pub we were told food didn't start until 5pm.
But, being only minutes away from the cinema, we decided to take our chances.
We ordered a drink at the bar (the two businesses are separate) and took a seat.
We were directed up to the eating area only minutes later and given a menu.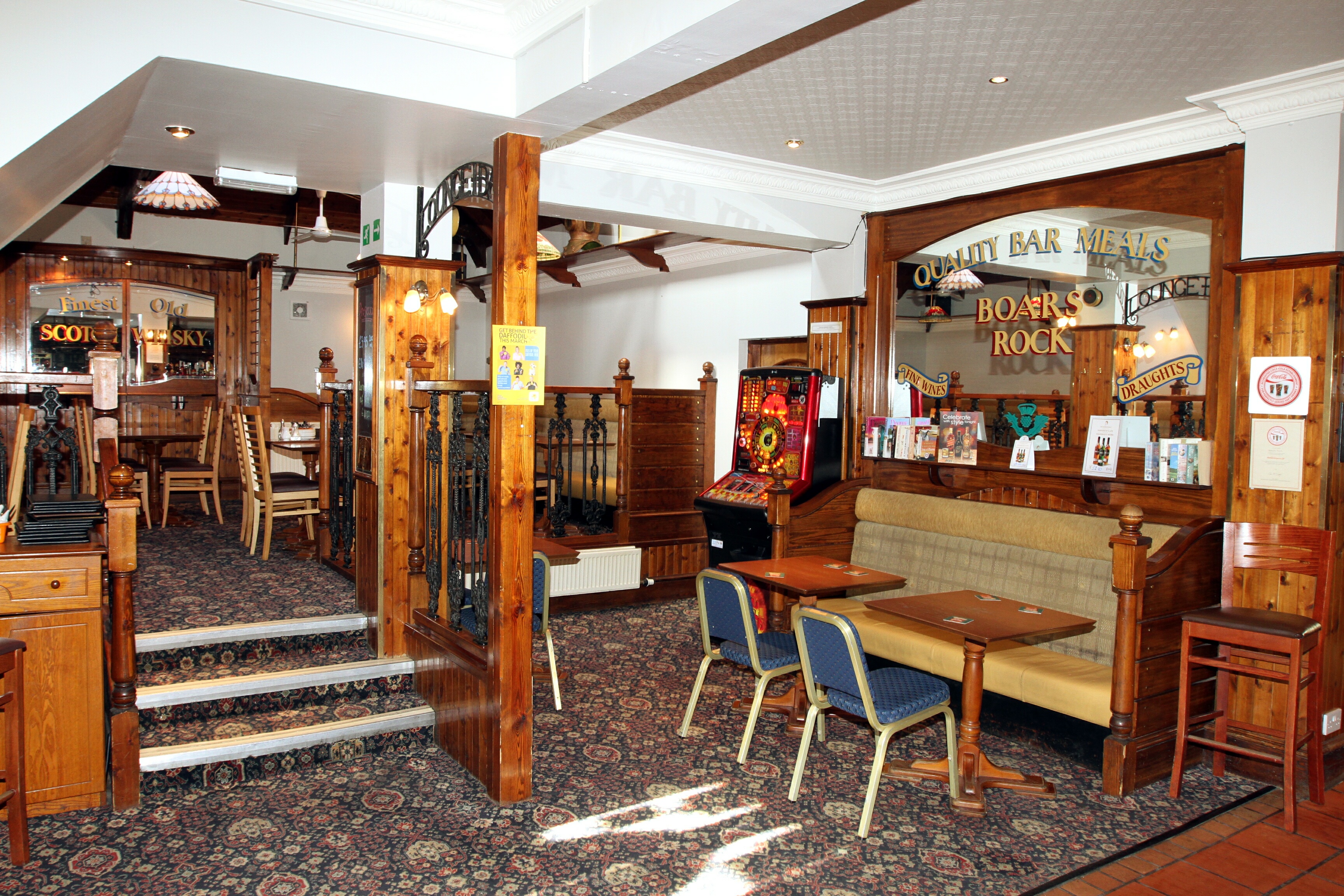 There is a great section at the back where there is a set menu – two courses for £8.50 or three for £11 from Sunday-Thursday. The choices are good and this seems like a great deal.
However, we decided as we were on a time limit, we'd just go for a main dish instead.
That decision lasted until my "very hungry" son saw there were salt and pepper chicken strips served with salad and sweet chilli dip (£4.95). Ach well, if he was having that, then I decided I'd have the prawn cocktail (£4.95).
Other options included soup, nachos and avocado.
For mains we were torn between several dishes – hunter's chicken (£9.50), scampi (£9.45), rump steak (£12.50), breaded haddock (£9.45) and chilli and coriander chicken with rice, nan and chips (£9.95), though we eventually settled on steak pie (£9.45) and smoked haddock fishcakes (£8.50).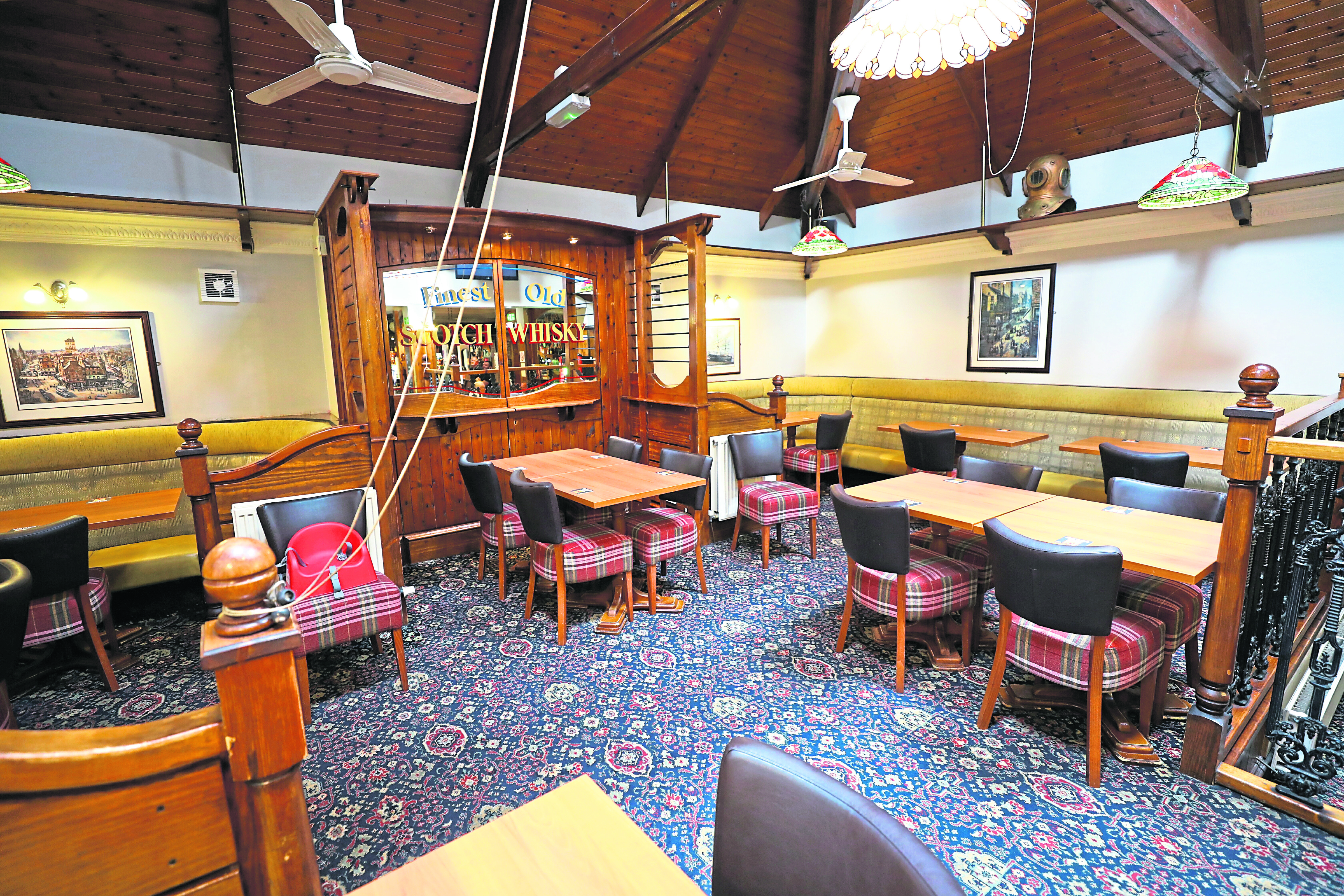 The service here is fabulous – warm, friendly and down to earth.
It's a busy lounge area and there were many regulars in as was made plain by the friendly banter between customers and staff. Not that we felt out of place at all, it's a very welcoming environment.
A wee bonus is the basket of sliced French bread and butter that is given to each table as they wait for their order.
It was delicious and just what the hungry boy needed.
Our starters arrived promptly. My prawn cocktail was on a flat plate, a large pile of prawns with sauce and salad, including onion, which I found strange but also rather nice.
The sauce, though, was more peppery than any prawn cocktail sauce I've ever had. It wasn't unpleasant, more unusual.
The five salt and pepper chicken strips seemed less peppery than my sauce. They were crisp and delicious with the sweet chilli sauce and also served with salad and dressing.
The place was beginning to fill up and it was about this time I realised my error in not giving our timetable to the waitress. It was by no means a long wait between courses, but our pre-booked movie slot was ticking ever closer and I'm sure they'd have accommodated us if I'd thought to say.
When the food did arrive – what big platefuls they were for us to eat in record time.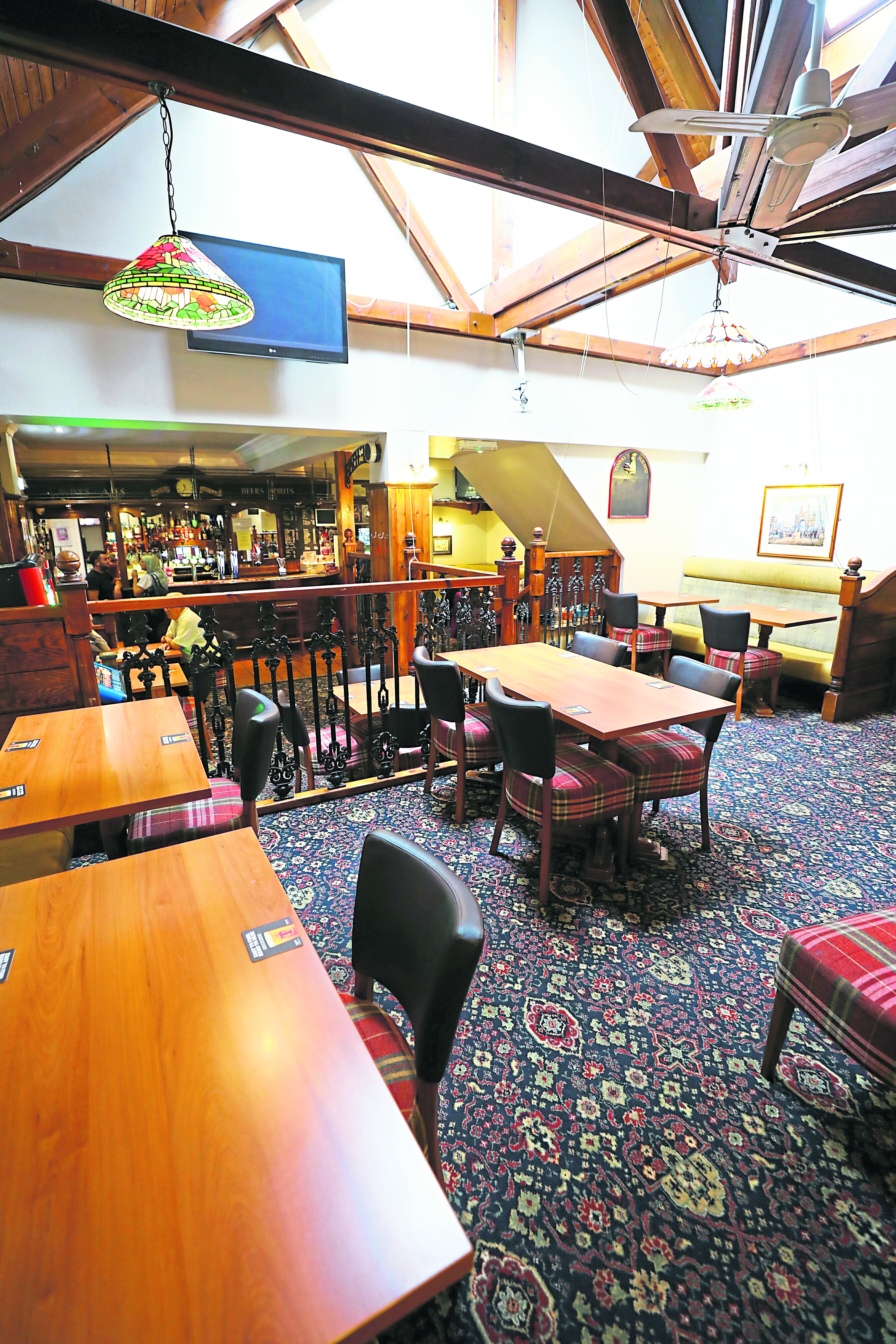 My fishcakes were wonderful, crispy crumb with salad and a wee pouring jug of creamy chive sauce.
The steak pie was a mound of beef in gravy taking up the whole plate, topped by a separately cooked puff pastry square. I like my pastry cooked on my pie, but my son doesn't. Result! We also received a large bowl of chips and another with potatoes, carrots and peas.
We wolfed down what we could – everything was tasty and the chips were fab – though we had to leave more than I would want to.
As we got in the car my son surprised me by saying the potato was fabulous – he'd popped one in his gob as we left. He's not a big potato fan so I'm desperate to know what was so special!
I'm sure we will be back and leave ourselves more time to savour the food.
---
Review originally printed in the Evening Telegraph