Malmaison: Delightful stop for tea and gin lovers alike
---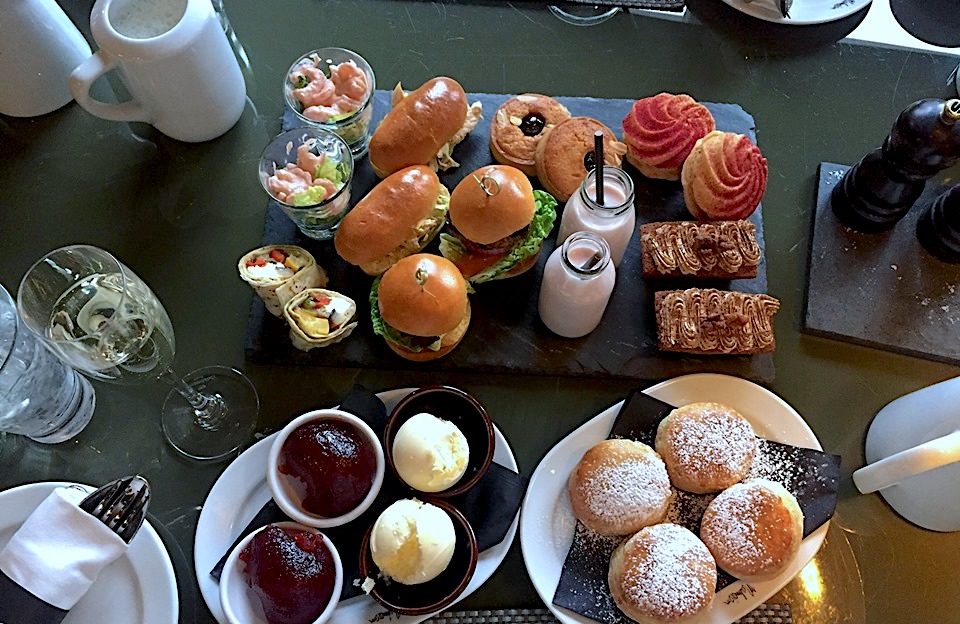 In the hustle and bustle of Dundee's city centre, it's easy to forget to stop for a breather. Luckily, Malmaison have just the break for peckish shoppers, or for anyone looking for a tasty catch up.
My mum, gran, sister and I finally managed to coordinate diaries to redeem a voucher bought at Christmas. The only part of the hotel I had ever seen was the fabulous chandelier and ascending staircase at the entrance so I was very excited to sample the food!
The restaurant was lively and we were seated quickly. The first thing we noticed was just how enormous the table was, so we had plenty of space, especially when the food came. I'd describe the décor of the restaurant as modern chic with plush velvet seating and traditional features that give it a really quirky feel. Our table was right beside a window with a view out onto the railway station and the V&A – perfect for people watching.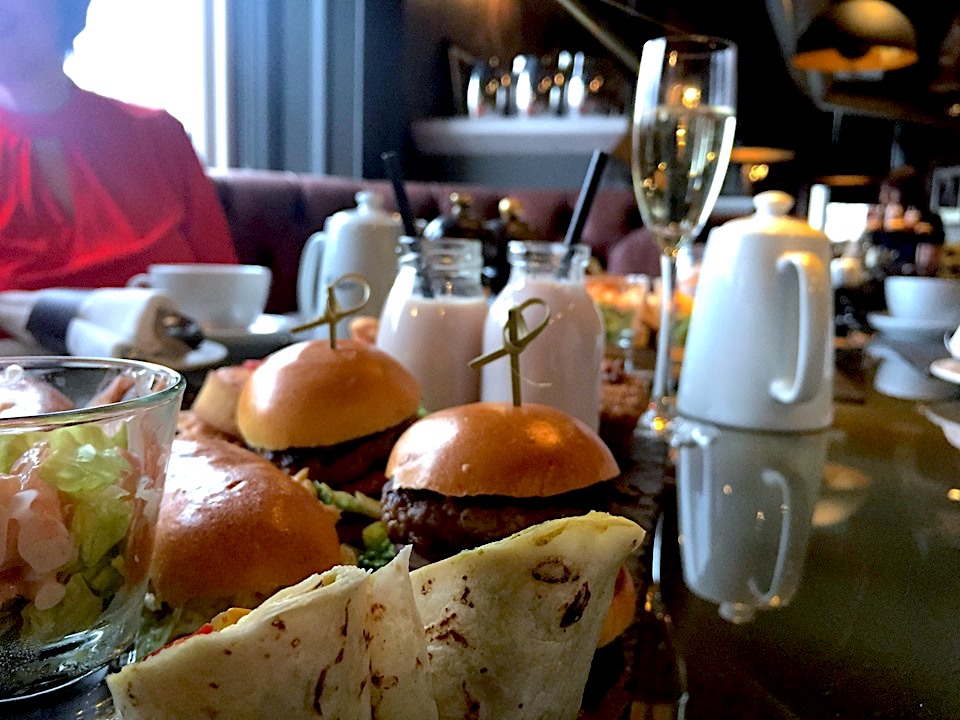 As we were looking at the menu, the staff were quick to offer us a drink and our choice of tea. We perhaps could have been more adventurous with our tea choice as there were 10 different varieties on the menu and we all opted for breakfast – definitely an excuse to go back. There are a range of different afternoon teas on offer to tickle whatever fancy you have at a range of prices; the 'Classic Cream Tea' (£12), afternoon teas with cocktails (£27), and teas with Prosecco or champagne (£25/27).
Our voucher included the 'Mal Afternoon Tea' with a choice of prosecco or gin and tonic. The 'Mal' is priced at £19.95 and is described as 'the classic afternoon tea, reimagined.' It includes a smoked chicken and grain mustard brioche roll, mini burger, a vegetable and feta wrap, Chez Mal prawn cocktail, scones, coffee and walnut cake, a bakewell tart raspberry Viennese whirl and a seasonal fruit shake to top it off.
My mum is very allergic to onions and cream, and the waiter was more than happy to go through the menu dish by dish to point out what she could eat and where alternatives were available.
When brought to the table, the food looked as though it had been served straight from an Instagram feed, and we spent about five minutes taking photographs of it before it even reached our forks. Not only did it look delicious, but it also tasted delicious. The food was the perfect blend of home comfort with a classy twist that gave it that extra oomph of flavour. I have a major soft spot for feta cheese, so it's no surprise that my favourite was the vegetable and feta wrap!
The atmosphere was perfect for a Saturday afternoon, with low level easy listening music just audible above the murmur of fellow diners. We sat for two hours blethering and grazing on the food; that's the beauty of afternoon tea, we were able to eat at our own pace, and despite the portion size looking quite small, we left stuffed and satisfied.
It's the perfect atmosphere to chat, and as four very busy people it was nice to have a good catch up over some delicious food. It's delicious, classy, and not to mention affordable!