'No need to be shellfish with prawn starter:' Friendly staff and good choice of food and drinks at the West House
---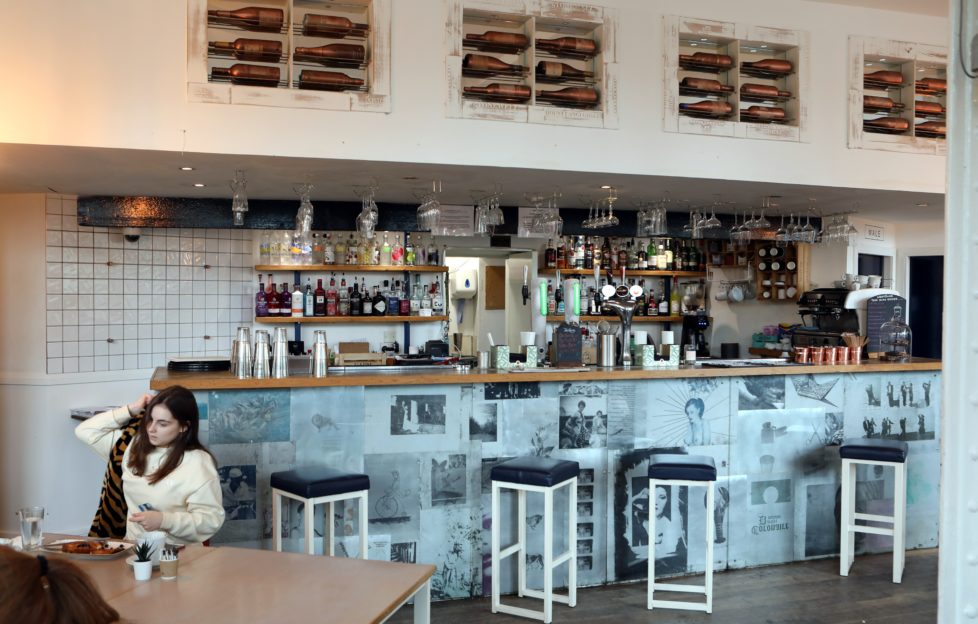 Heading out for a midweek tea with a chum who was visiting from abroad, I decided to take her to somewhere I've enjoyed tasty food in the past.
Hence we rocked up at the West House at around 5pm and were given our choice of seats.
The serving staff were over in a flash with the menus and taking our drinks order.
As I said, it was a midweek teatime so obviously there was nothing for it other than to order a bottle of rose – well, I haven't seen her for six years!
The wine – a Pinot Grigio blush (£19) was brought in a cool bucket and was very light and refreshing.
I'd noticed our table was a wee bit sticky and when I pointed this out, it was taken care of immediately with a polite apology.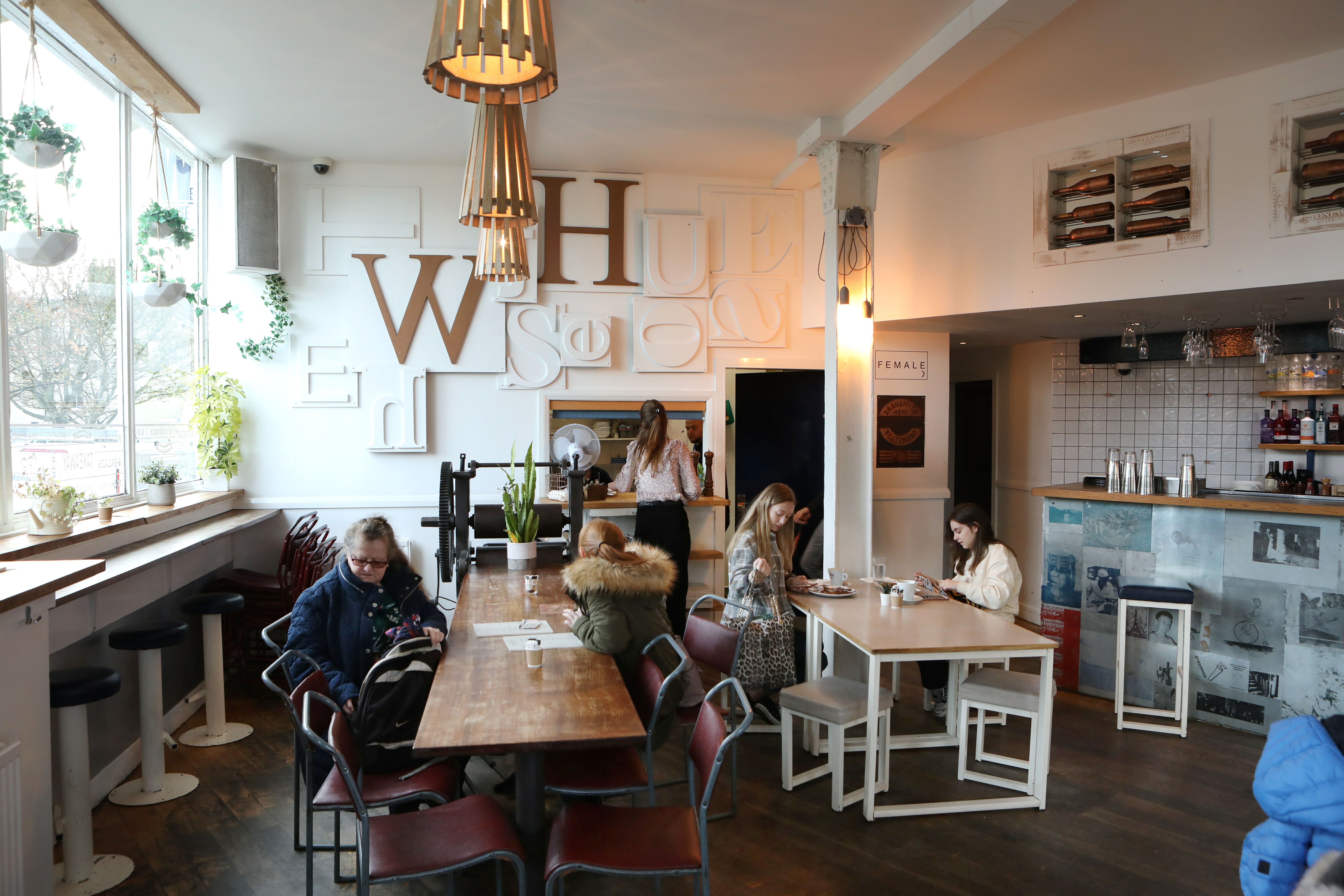 The menu has a large range of starters and sharers, sandwiches, ciabattas or flatbreads, salads, pizza and pasta. All the food I like.
We decided to share two starters – the king prawn skewers, with a sweet chilli dip (£6.45) and the chorizo and red pepper pot served with garlic ciabatta (£5.95). I was also quite taken by the option of halloumi, tomato and red pepper skewers and the hummus (both £5.45). Indeed I could probably just eat my way down the starter options as they all sounded delicious.
For mains I, finally, chose pollo penne (chicken pasta for £8.95) while my friend had a Caesar salad with added pancetta (£9.95). I don't think of Caesar salad as being a main course dish, but she assured me it was and it was worth having.
The bar is more bistro style I'd say. All white walls and tiling with wooden flooring with some high tables and more standard size ones. It's quite spacious and with big windows it gives a light and airy feeling.
I remember (vaguely!) this building as the Ascot Bar and light and airy isn't what springs to mind at all, though at night time this bar darkens itself down and is frequently packed to the gunnels. It has a nice cocktail list as well as a range of traditional drinks.
The starters arrived and, as we were sharing, we were delighted to see two skewers with five prawns on each. Presented on a bed of leaves with the wee pot of sauce they were lovely.
The other starter was a good sized rectangle ramekin of pepper sauce with chorizo through it, served with a side salad (including red onion, yay!) and three slices of bread. It had a really nice taste though I'm glad we were sharing as I think it was a wee bit too spicy for me to eat the whole lot. My friend obliged by eating most of the chorizo.
Our main courses were served in dishes with a wide lip and a deep bowl. The Caesar salad looked creamy and had little gem leaves, croutons, parmesan and the pancetta.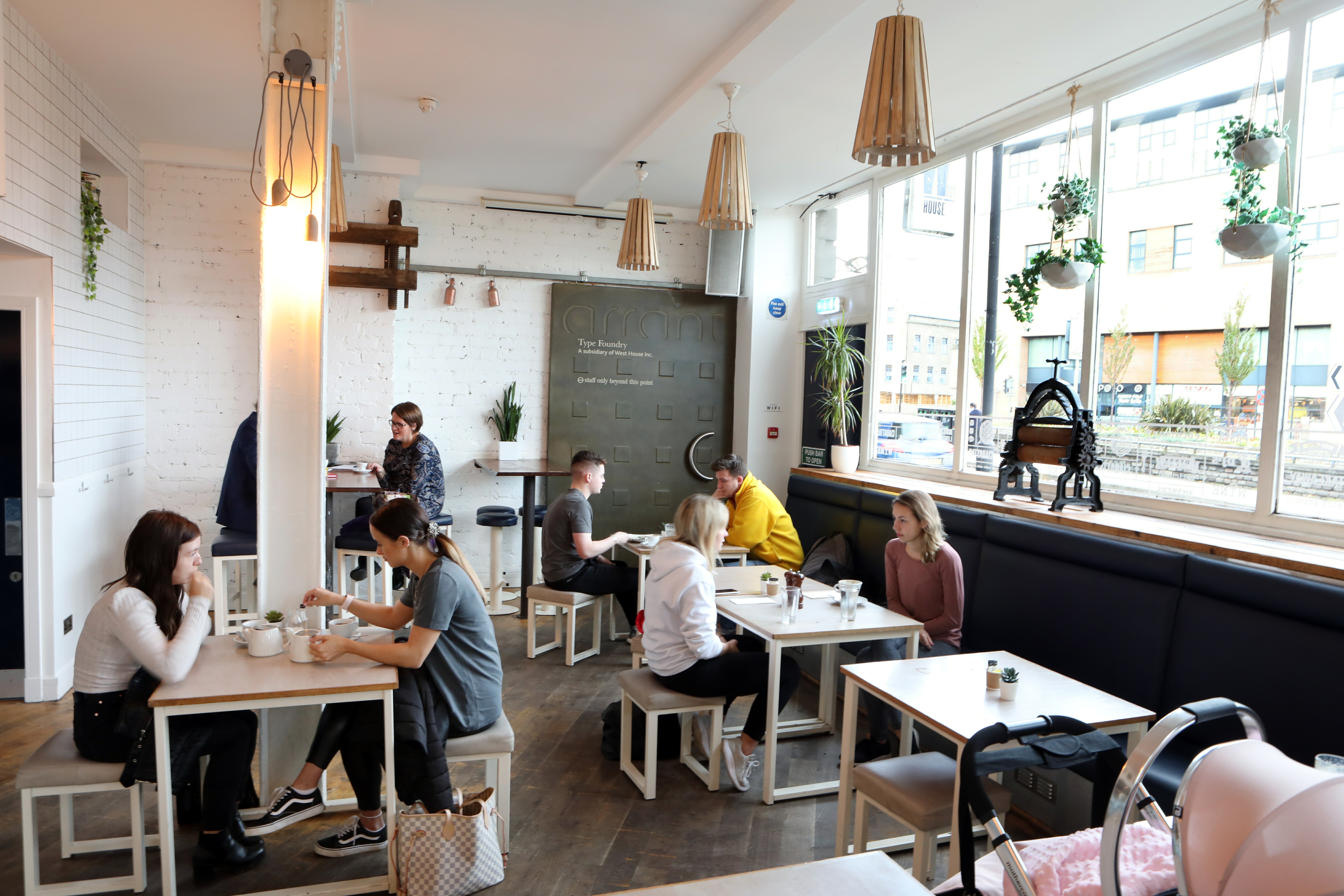 My friend said it was delicious and very filling.
On my side of the table, my penne pasta was mixed with roast chicken, mushrooms, spring onions and parmesan, coated in the pub's homemade pesto sauce.
There was heaps of it and it was fabulous. I'd order it again without a second thought.
We had no room for puddings, though offers included homemade cheesecake and Nutella pizza with a choice of toppings which sounds intriguing.
The West House also has an extensive breakfast menu, offers an express lunch deal and, on Sundays offers brunch until 2pm and does two for £10 on selected main courses (pollo penne included!).
It's definitely worth a look in.
---
Review originally printed in the Evening Telegraph.