Sleek interior and tasty food on offer at Dundee restaurant Mesopotamia
---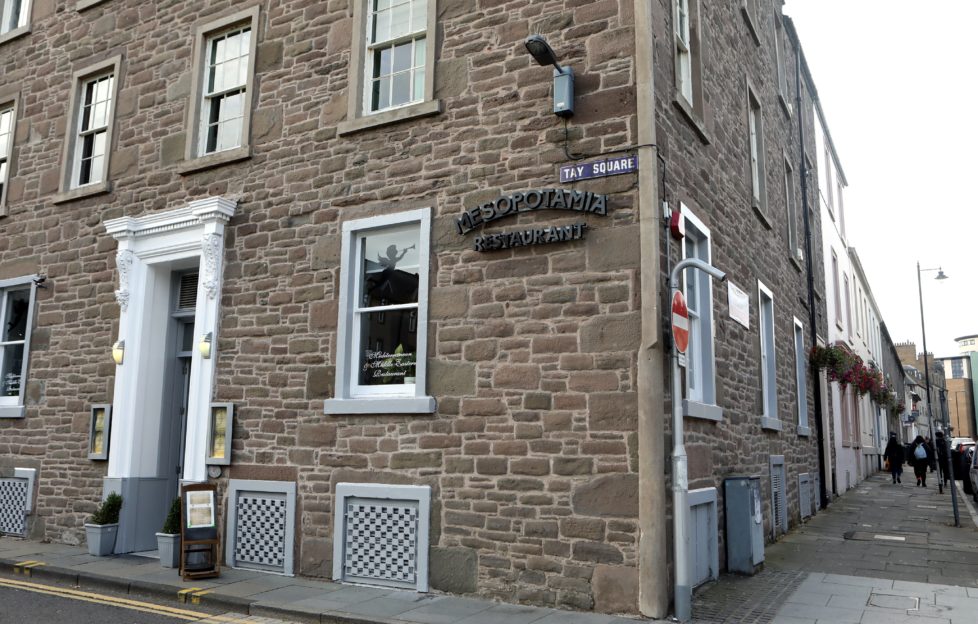 On my way to The Rep one night I noticed there was a food board outside this restaurant.
I had been unaware it had reopened until that point and a wee look at the menu – including a very tempting two-course pre-theatre offering – had my mouth watering.
Roll on to a Saturday evening a week or so later and my husband and I called in for tea.
Turns out this was only its third week of opening and the staff were keen to welcome us and tell us about their food.
The chef and (I think) owner is from Iraq and the menu is described as Middle Eastern and Mediterranean, and there were some tasty dishes to choose from.
The maitre d' put us into the safe hands of Yumn, who is the owner's daughter, to take our orders.
Drinks first, I had a rum and diet cola (£2.70) and across the table (in honour of an upcoming visit to Turkey) an Efes (£3.90) was ordered.
We decided one of us would have the pre-theatre – at £12 this is such a bargain – while the other would order from the dinner menu and we would share.
From the six starters on the £12 menu, including falafel and hummus, I chose to have the meze, a selection of starters chosen by the chef.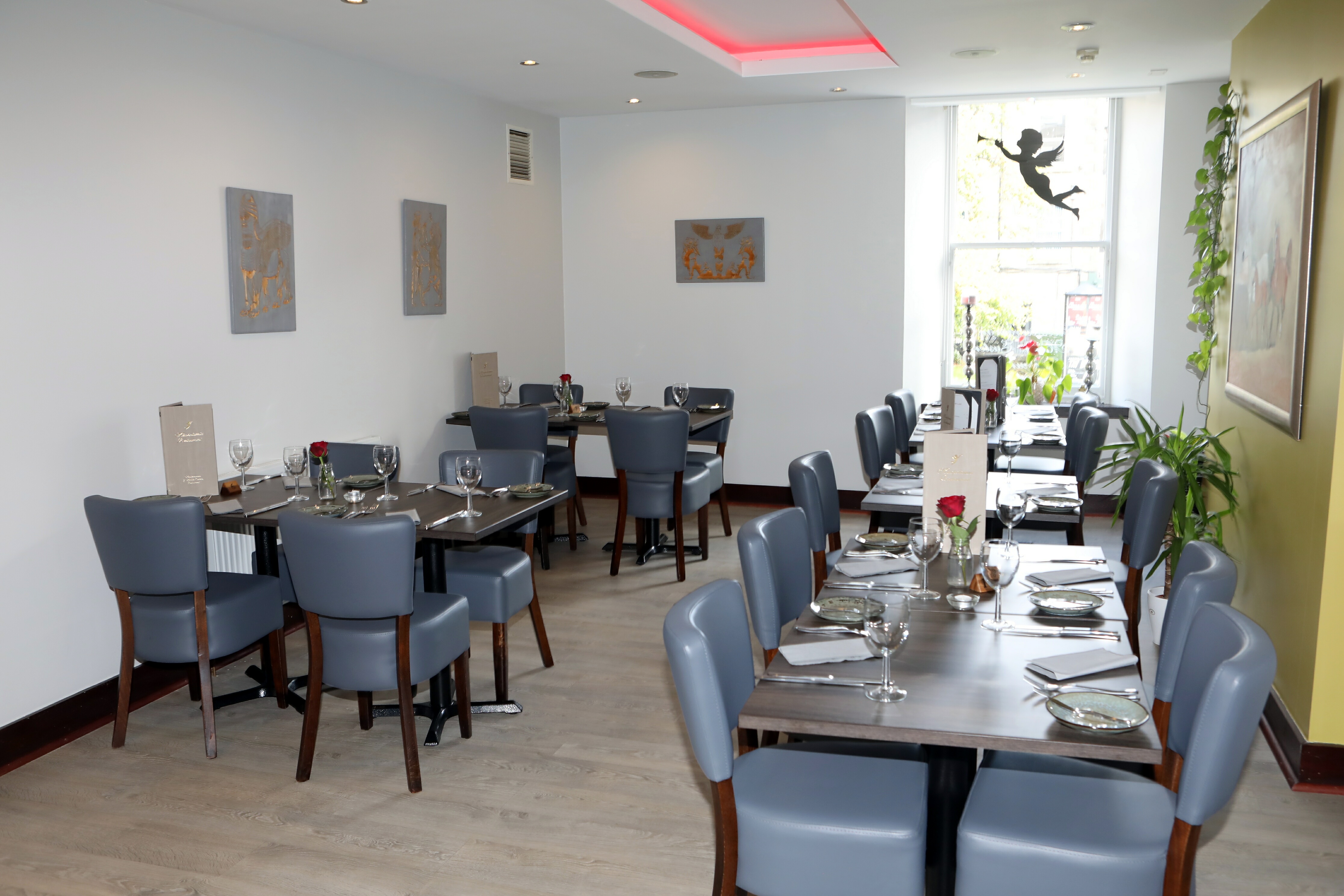 I followed this with the lamb shawarma platter, though the seven options included steak, chicken and vegetarian dishes.
From the other menu came cozze marinara ala mariniere – mussels in sauce to you and me (£6.90), followed by fesenjoon (£18) which is a Persian casserole dish, with a side order of fries (£2).
The background music was a Bruce Springsteen greatest hits collection and, though one of my favourites, a little variation might have been good for others.
The restaurant has just been refurbished and it's quite sleek, with clean lines and wooden floors.
The crockery is lovely, glazed blueish stoneware with plates in various shapes and sizes.
Our food took a little while to arrive, but it's a pleasant space to be in so it wasn't a problem.
My meze was wee bowls of baba ganush, marinated chickpeas, tabouleh (a finely chopped salad of tomato, onion and crushed wheat), marinated chicken on the bone, a spring roll type thing and a warm pitta bread.
The mussels were served in a bowl with a big lid to act as a dish for the empty shells, and a finger bowl.
Everything in the meze was delicious.
I really enjoy eating this way as it gives me the chance to taste different dishes I might not pick.
The mussels were cooked well, but we felt lacked a little in the sauce department, though the flavour of the tomato, garlic and white wine the shellfish was cooked in was very pleasant.
When we finished eating out starters, our main course was ready and waiting for us.
The casserole was marinated chicken cooked with, according to the menu, ground walnut, pomegranate, molasses, tomato and spice and served with basmati rice and salad.
It didn't look like a huge portion, but looks are deceiving. It was a tasty change.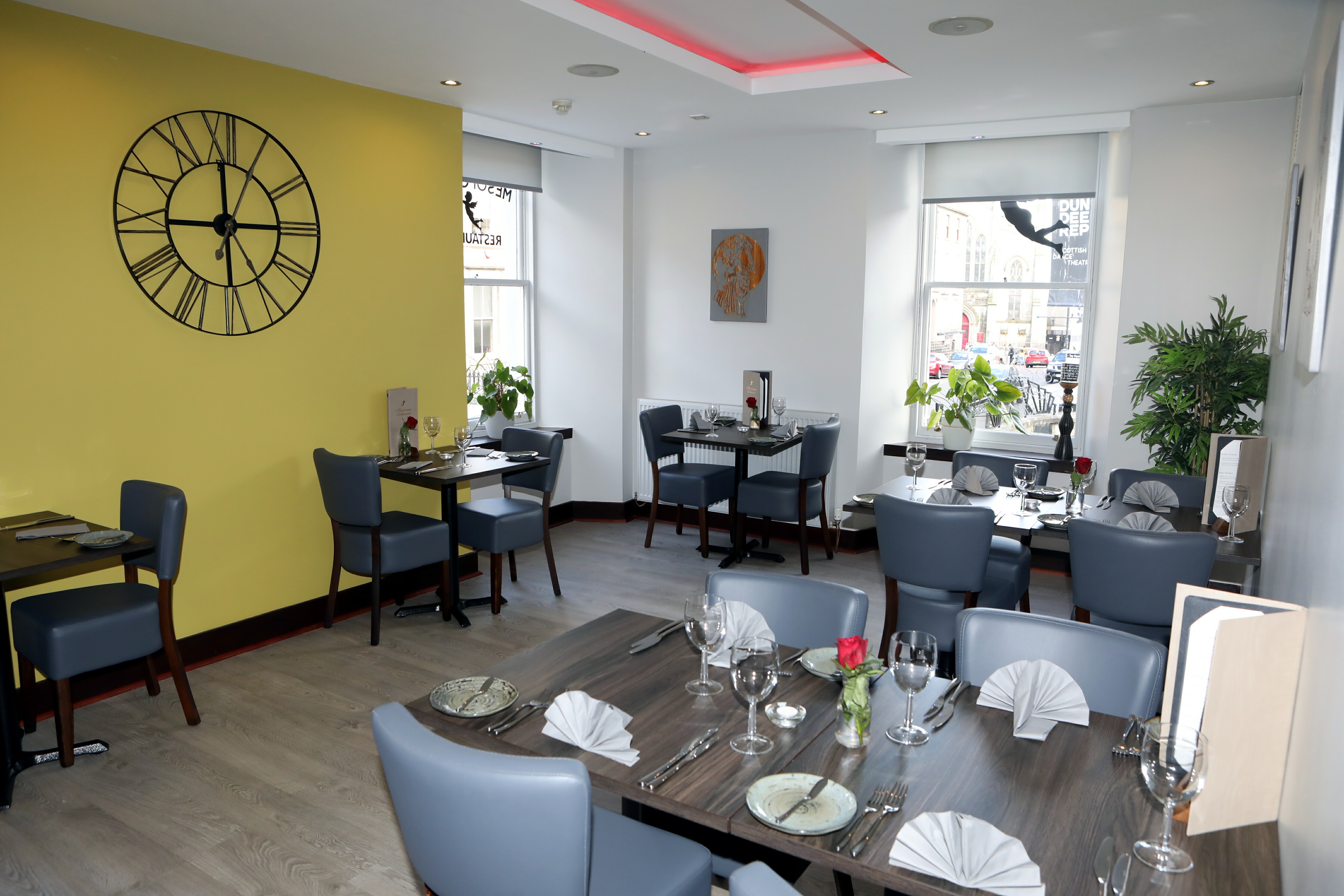 On my plate the pile of lamb was cut into thin strips and served on a crispy tortilla with rice, salad and the "signature sauce", a slightly spicy tomato affair. Chips are chips and went with everything.
Yumn was a wee delight (though she was heading back to uni, so no guarantee you'll see her) and when we were looking at the dessert menu she advised kunafa was one of her favourites.
It's a traditional Middle Eastern dessert of thin noodles stuffed with cheese or cream.
Cheese OR cream? Yes, she said, depends on the chef's mood. So, though fearing we might receive a pudding version of macaroni cheese, we ordered that and the pecan and coffee cheesecake (both £4.90).
The kunafa was exquisite. It's made of what looks like noodle vermicelli and ours had cream, topped by syrup. It's freshly cooked, so warm and delicious. It put the cheesecake (though also lovely) in the shade. I'll be going back for more.
---
Review originally printed in the Evening Telegraph.