Soup Search: Clark's Bakery packs in the taste at a price you won't believe
---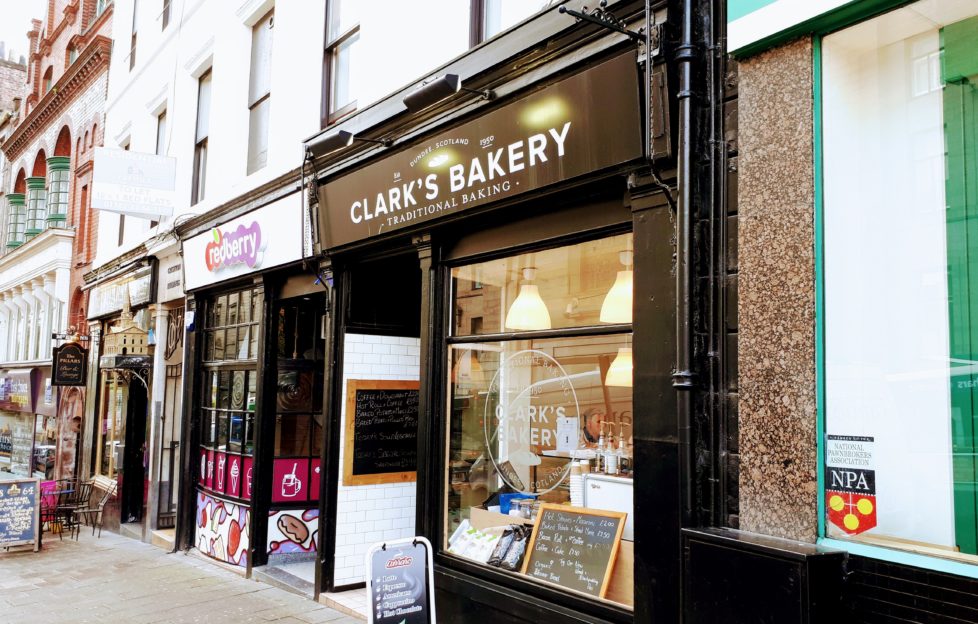 Clark's Bakery in Crichton Street. Photo: DCT Media
SeeDundee has launched its #SoupSearch — our bid to find the best places in Dundee to find a cup or bowl of the good stuff.
Up today is Clark's Bakery in Crichton Street.
---
Clarky's, as locals know it, is a real Dundee institution.
Most famous for its 24-hour bakery in Annfield Road, this long-standing family firm now has a number of shops across the city and also has a mobile van serving hungry Dundonians.
But for SeeDundee, their takeaway shop in Crichton Street is always the handiest and it was there I visited to put their soup to the test.
The soup
Clark's tends to offer one or two different flavours every day. But the choice was a simple one when I dropped in: chicken and veg. They'll also offer you a buttered roll at no extra cost.
The taste
The best compliment I can give Clarky's is that their soup is just like my mum makes it. They resist the temptation to do anything too fancy: it's just good, fresh ingredients, well cooked and seasoned.
I suspect some people might say the chicken and veg was a touch too salty — but not me. I loved it.
It's also served nice and hot, so was still fine by the time I got it back to the office. No need to blast in the microwave.
Portion size
The soup comes in a 12oz paper cup and they fill it to the brim. I could have had more — but I always want more. The portion size will be perfectly adequate for most people. And with a buttered roll thrown in, it's a hearty and healthy lunch.
Price
This is where Clark's really works its magic. Call me tight — most people do — but I've never quite got why a bowl of soup should ever cost north of a fiver. So I was delighted to be charged a mere £1.70 for a soup and a roll. That value is going to take some beating.
Pick the right day and they'll also have an offer — soup and a sandwich for £2.99. Again, it's amazing value.
Service
It's a takeaway, so speed is the main aim here. This place is always busy but they get the job done without any fuss. I was served and away again within a couple of minutes. Perfect.
Rating
It's hard to see how Clark's could do lunchtime soup any better. It tastes great, is served quickly and is ridiculous value.
They have to get a 5/5.
More info
Find Clark's Bakery at: www.clarksbakery.co.uk
---
Share that soup
We need your help. We have a long list of places to check out for our #SoupSearch, but we suspect there are some hidden gems out there.
If you have a favourite soup stop in Dundee that others should know about, get in touch.