Soup Search: Empire State Coffee is almost the perfect package
---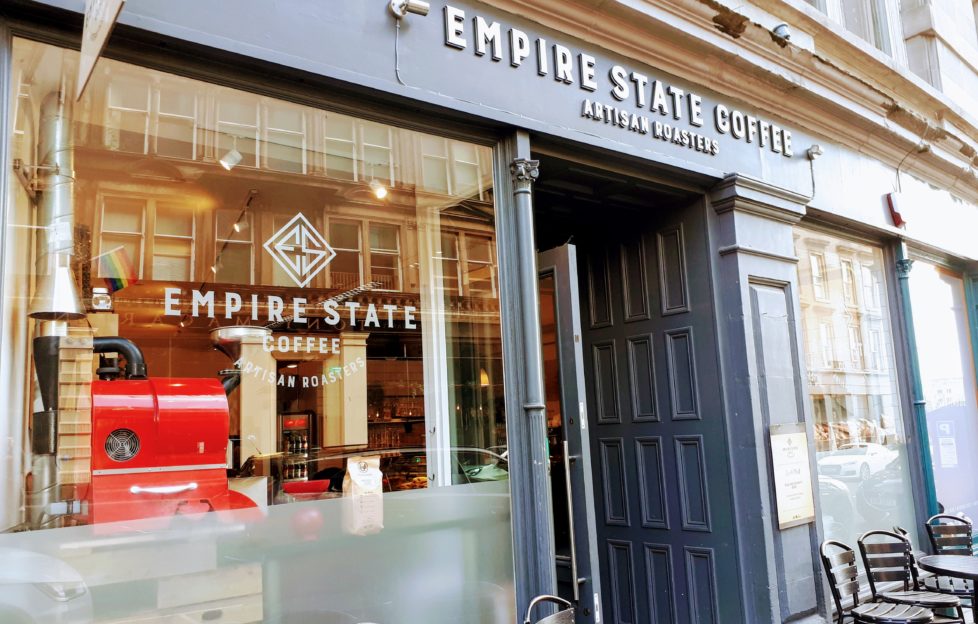 Empire State Coffee in Whitehall Crescent. Photo: DCT Media
SeeDundee has launched its #SoupSearch — our bid to find the best places in Dundee to find a cup or bowl of the good stuff.
Up today is Empire State Coffee in Whitehall Crescent.
---
Formerly a feature of Dundee's Nethergate, Empire State Coffee is now one street back in Whitehall Crescent, close to all the exciting developments at the waterfront.
It's one of the first places people might find after a visit to V&A Dundee, so it was pleasing to know visitors to our city are greeted by such friendly smiles.
It's a cosy wee place with a cool New York vibe inside. I'd not been here before, but it was busy with a mix of sit-in and takeaway customers. It's clearly a popular place.
The display cabinets are full of goodies, and there were plenty of hot and cold options on the menu to tempt me.
But this is the SeeDundee #soupsearch — and I wasn't here to be tempted off course. I was here for soup. Glorious soup.
The soup
Empire State Coffee had two flavours available and both had their dietary info marked up on the board. The choice was leek and potato or mixed vegetable. I'd have been happy ordering either, but opted for mixed veg. It came with a nice white roll, butter and disposable cutlery all packaged up in a paper bag with handles.
The taste
Vegetable soup should always be hearty and wholesome but it can sometimes be a bit on the bland side. But not this one.
Opening the cup revealed an encouraging deep red soup and it had a kick of tomato-ey goodness with a subtle mix of herbs and spices helping to add flavour.
There seemed to be plenty of veggies packed into the mix and the result was very satisfying.
It also passed the heat test and was at a perfect temperature to enjoy after a short walk back to the office.
Portion size
All pretty standard stuff here. The recyclable cup didn't actually state it, but I think it was around the 12oz mark. With the free roll, it was a good and I assume healthy lunch.
Price
This is where you and I might differ. It's not that I think £3.50 for a soup lunch (it's £3.95 to sit in) is unfair — it's just that others are offering much the same for a good bit less. I head out to buy lunch most days of the week, and that £1/£1.50 or so of a difference soon adds up over a month. Would removing the bag and cutlery cut some costs?
Service
Everything you'd want. I was served very quickly by very friendly staff, who were happy to answer any questions I had.
Rating
Absolutely no complaints about the soup or the service. I'd be very happy to try more of Empire State Coffee's soups in future if I happen to be passing. But knock a few boab off the price and I'd be there much more often.
So it's a 4/5.
More info
Find Empire State Coffee at: www.facebook.com/ESCartisanroasters
---
Share that soup
We need your help. We have a long list of places to check out for our #SoupSearch, but we suspect there are some hidden gems out there.
If you have a favourite soup stop in Dundee that others should know about, get in touch.