Soup Search: News & Food on Reform Street offers service with a smile – and a hearty soup too!
---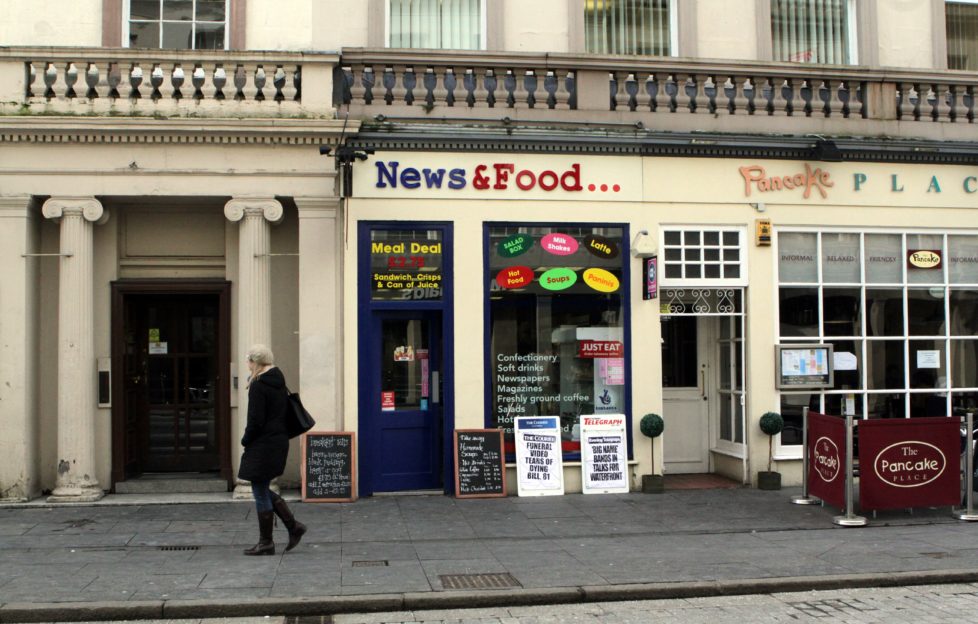 News & Food.
SeeDundee has launched its #SoupSearch — our bid to find the best places in Dundee to find a cup or bowl of the good stuff.
Up today is News & Food on Reform Street.
---
You can expect service with a smile if you're wandering into News & Food… on Reform Street for lunch – as well as a hearty cup of traditional soup.
The soup
There are no frills about the roll shop's offerings, with lentil as well as carrot and coriander the two options and it's very much a case of the classics made well.
The lentil is as traditional as you can get with a nice mix of broth and vegetables.
The taste
The soup remained piping hot from shop to office so that's definitely a tick in the book.
Taste-wise, it was delicious – exactly how a good lentil soup should be. Packed full of vegetables and flavour, it was one of the heartiest soups I've had.
Portion size
News & Food's offering came in a generously sized takeaway cup, the sort you'd get when you order a medium coffee from Costa.
A large buttered roll perfectly complimented the soup.
Price
For £2.20, including the roll, this was a reasonable and enjoyable lunch. It makes you wonder why you'd take a packed lunch when you can get something so delicious, so cheap.
Service
Friendly and welcoming, the service was brilliant.
Rating
A simple lunch – but a great one. And that's all you can really ask for!
It's got to be a 5/5.
---
Share that soup
We need your help. We have a long list of places to check out for our #SoupSearch, but we suspect there are some hidden gems out there.
If you have a favourite soup stop in Dundee that others should know about, get in touch.