SPONSORED: Eat What You Want Day is coming up – Here's 5 spots where you can eat your heart out in Dundee
---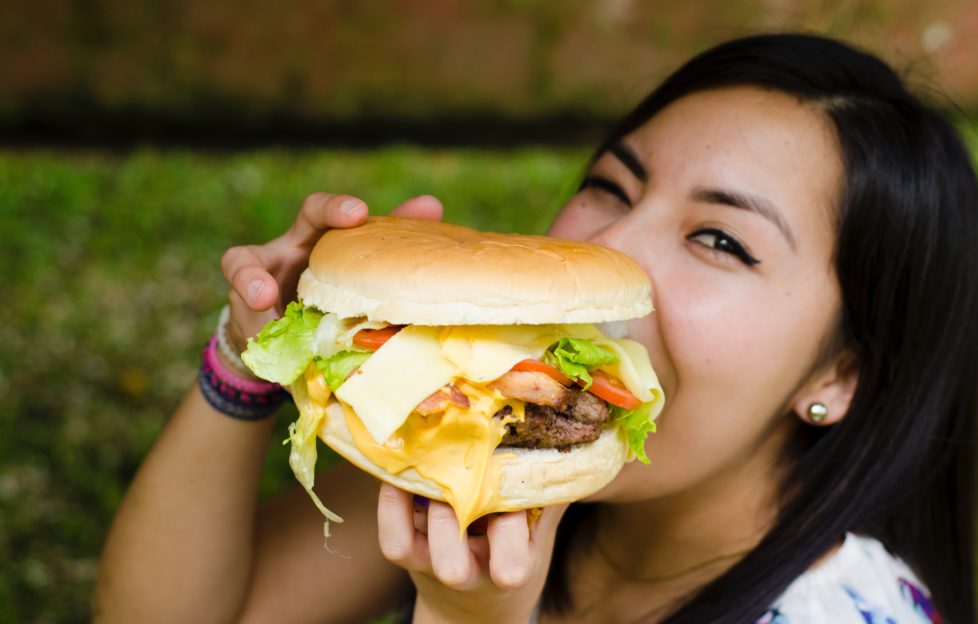 Photo: Unsplash
This Saturday (May 11) is officially 'Eat What You Want Day.'
That's right.
An entire day dedicated to the joy that is eating.
Fancy celebrating such a scrumptious occasion with us?
Here's 5 spots where you can truly eat your heart out in our wee city.
1. Crolla Dundee
Crolla's waffle creations are the perfect indulgence this weekend.
The award-winning family company, who were named Scotland's Best Ice Cream Parlour in 2014, recommends to you their most popular white chocolate and strawberry waffle.
The dessert comprises white chocolate sauce drizzled over a hot waffle topped with vanilla ice cream, garnished with chopped strawberries, whipped cream AND a crolla wafer.
You can also create your own waffle by having your pick of ice cream, any two toppings, and sauce to top it all off.
Want to check out Crolla's menu of dessert indulgences? Click here. 
PLUS – the ice-cream parlour are giving away FREE Tango Ice Blasts with all waffle orders THIS weekend.
What are you waiting for? Grab a spoon and dive right in.
More information
Address:  286 Perth Rd, Dundee DD2 1AN
Website: www.crollasgelateria.com
Facebook: @CrollasGelatoDundee
2. Charlie Khan's Dundee
Using only the finest and freshest ingredients, the talented chefs at Charlie Khan's offer a diverse menu to lucky customers.
The menu is choc-a-bloc with tasty takeaway dishes for you to enjoy in the comfort of your own home.
Check it out here.
The popular Indian takeaway has been delighting customers across Dundee for many years now.
It was also voted The Telegraph's Top Indian Takeaway back in November by local readers.
Have you tried Charlie Khan's large and mega tasty Grill Box yet?
The feast is served in a pizza box packed with Lamb Chops, Chicken Tikka, Lamb Tikka, Seekh Kebab, chips, kebab sauce, and salad.
If that isn't enough to tickle your fancy, it's all served on top of the extremely popular and highly recommended Charlie Khan Tandoori Naan Bread.
More information
Address: 93 Charleston Dr, Dundee DD2 2HB
Website: charliekhans.co.uk
Facebook: @charliekhanz
3. Visoccchi's
Visocchi's Cafe in Broughty Ferry recently blew us all away with their 30 scoop ice-cream challenge.
If you're high-key obsessed with dairy, or simply get a kick out of tackling hardcore food challenges, the H.M.S Indulgence Challenge is the one for you.
The ice-cream challenge, which includes 30 scoops of ice-cream, 3 waffles, 6 Reese's peanut buttercups (and one hefty stomachache) was met by dedicated challenger, Greg Flucker.
If you tackle the challenge yourself, you'll even get a personalised certificate – plus well-deserved bragging rights.
Fancy checking out what other people have to say about the delicious cafe? Click here.
Do you have what it takes?
More information
Address: 40 Gray St, Dundee DD5 2BJ
Website: visocchis.co.uk
Facebook: @Visocchis
4. Taza
Taza, based at Dundee's picturesque City Quay, is renowned for its all you can eat Indian buffet food, served fresh and full of flavour.
Although Taza offers customers high quantities of food, this by no means impacts the high quality of its creative dishes.
Alongside their delicious in-house all you can eat buffet, Taza also has an impressive takeaway menu.
Click here to check it out.
https://www.instagram.com/p/BwJ10ThgZfP/
And don't forget to eat your heart out at this hotspot this weekend!
More information
Address: 1 Camperdown St, Dundee DD1 3JA
Website: www.taza.co.uk
Facebook: @TazaDundee
5. Fresh and Chips
Fresh and Chips aim to cook the highest quality fish and chips using only the best ingredients.
With fresh mac and cheese, burgers, onion rings, seasonal specials, and of course… fish and chips, this is the ideal place to indulge in this weekend.
Check out the fish parlour's latest deals and specials here. 
Fresh and Chips also know exactly how to sell the sweet stuff.
With deep fried mars bars, cream eggs, mini eggs, swiss rolls, and more – your sugar cravings will be sorted in no time.
You name it, they'll fry it.
Literally. Just give Fresh and Chips your suggestions, and they'll have it fried up in no time.
More information
Address: Lothian Cres, Dundee DD4 0SD
Website: freshandchips.co.uk
Facebook: @freshandchip
---
So, what are you waiting for?
It's time to kick off your weekend of great food and zero dietary cares.
Follow us
Get in touch with SeeDundee on Facebook, Twitter, and Instagram.