SPONSORED: Fancy a fine dining experience in Dundee? These are the food and drink spots you simply cannot miss
---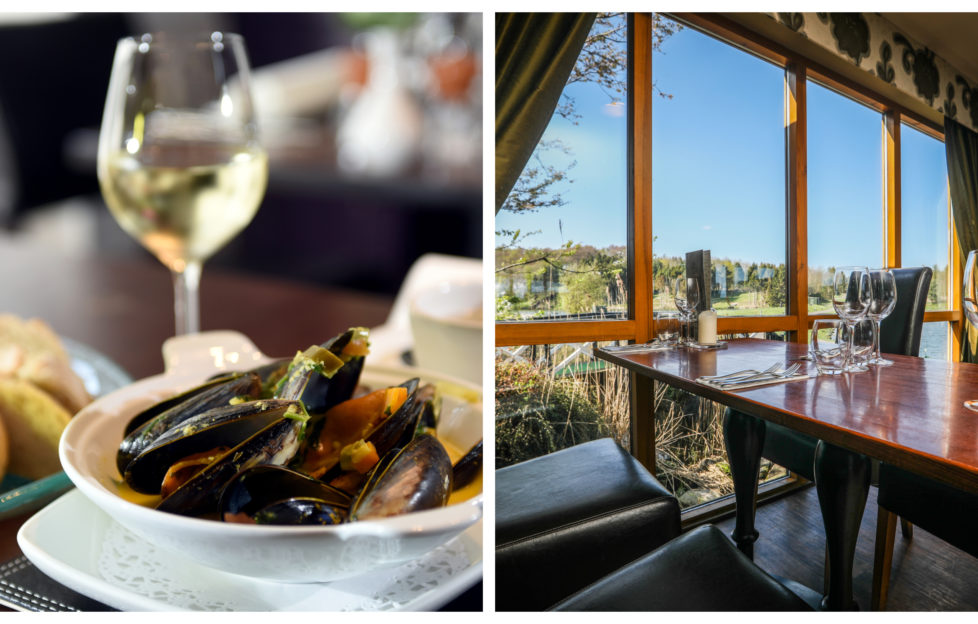 As you might have heard through the ol' grapevine recently, Dundee was named THE BEST place to live in Scotland by The Sunday Times.
The city has many characteristics that make up its award-winning character – but we at SeeDundee are all about the thriving food and drink scene here.
So, where are the best of the best places to dine in THE BEST city in Scotland? #best
Here's our top picks for when you're feeling super fancy.
1. The Newport
The Newport Restaurant is situated on the southern bank of the River Tay, offering diners an exquisite view of the city from across the water.
The charming kitchen is led by chef Jamie Scott, who took part in BBC MasterChef Professionals and was crowned winner in 2o14.
He opened the Newport in 2016, which was soon awarded 2 AA rosettes and entry to The Michelin Guide.
It also won the title of Restaurant of the Year Scotland at the 2018-19 hospitality awards.
The Newport menu comprises a diverse selection of locally produced food, with vegetarian and vegan options, and a sparkling Sunday lunch menu.
To check out The Newport's different menus, click here.
Fancy treating someone special to a Newport gift voucher?
Click here to make your purchase
More information
Address: 1 High St, Newport-on-Tay DD6 8AB
Contact: 01382 541449
Website: www.thenewportrestaurant.co.uk
SOCIAL MEDIA
Facebook: @TheNewportRestaurant
Instagram: @thenewportrestaurant
Twitter: @The_Newport
---
2. Café Montmartre
Cafe Montmartre on Dundee's bustling Perth Road is a family-run bistro restaurant offering French cuisine at its finest.
The restaurant is run by Thierry and Anne, who have been in the business for a combined thirty years.
It serves delectable local produce in both traditional and French and Mediterranean style.
Plus, the restaurant's decadent wine selection is supplied exclusively by reputable UK wine merchants.
Cafe Montmartre is the perfect place to relax and enjoy an intimate Parisian-like setting.
Want to check out their different menus? Click here. 
Want to read what others have to say about this fine dining experience? Click here.
More information
Address: 91 Perth Road, Dundee, DD1 4HZ
Phone: 01382 204417
Website: www.cafemontmartre.co.uk
Social Media
Facebook: @cafemontmartredundee
Instagram: @cafemontmartredundee
---
3. Forbes of Kingennie
Forbes of Kingennie restaurant, part of Forbes of Kingennie Country Resort, represents the finest produce of Scotland.
The restaurant and Cairn O'Mount bar is set in the heart of the resort, with stunning views over the finishing ponds and resort grounds, and a timber-decked terrace overlooking the countryside.
The restaurant's produce is home grown and made locally on the Kingennie family farm, with suppliers including Mackies of Scotland, Bel's Butchers, Scott Brothers, and more.
To check out the resort's different menus, click here.
Want to browse the restaurant's offers and afternoon tea deals? Click here. 
More information
Address: Forbes of Kingennie Dr, Dundee DD5 3RD
Contact: 01382 350777
Website: www.forbesofkingennie.co.uk
SOCIAL MEDIA
Facebook: @forbesofkingennie
Instagram: @forbesofkingennie
Twitter: @Kingennieresort
---
4. Taypark House
Taypark House is situated in the affluent west of Dundee. The breathtaking venue offers visitors stunning Scottish scenery and beautiful boutique interiors.
The country home restaurant is located in what would have been the original library and drawing room.
With original features, vintage interiors, beautiful views across the botanical gardens and silvery Tay, and more – this is the perfect spot to indulge in for the day.
The restaurant's menu is inspired by Taypark's passion for fresh and locally produced food.
All dishes are made fresh on site and on the day, with an experienced and creative kitchen team.
To check out the restaurant's different menus, click here.
Fancy checking out Taypark's function room for special events? Click here. 
More information
Address: 484 Perth Rd, Dundee DD2 1LR
Contact: 01382 643777
Website: www.tayparkhouse.co.uk
SOCIAL MEDIA
Facebook: @tayparkhousedundee
Instagram: @tayparkhouse
Twitter: @tayparkhouse
---
5. Blú Bar and Restaurant
Blú is a family-run Mediterranean restaurant and bar in Carnoustie created by Nael Hanna.
Nael has been serving delicious food since opening his first Byzantium restaurant over 20 years ago, and Blú is his latest exciting venture.
Nael has transformed Carnoustie's art deco Beach Pavilion into this incredible and relaxed venue for guests.
To discover the restaurant's diverse selection of dishes and different menus, click here. 
Fancy browsing more photos of the restaurant's fantastic dishes? Click here.
More information
Address: Carnoustie Pavilion, Links Parade, Carnoustie DD7 7JB
Contact: 01241 456996
Website: www.bluerestaurant.co.uk
SOCIAL MEDIA
Facebook: @BluBarRestaurant
Instagram: @blu.restaurant
---
So, what are you waiting for?
If you're in Dundee this weekend and you feel like treating yourself, why not try out some of our fine dining suggestions?
Get the best of the best in THE BEST city in Scotland.
Follow us
Get in touch with SeeDundee on Facebook, Twitter, and Instagram.