Sportsterz: Reasonable prices for popular dishes with friendly staff
---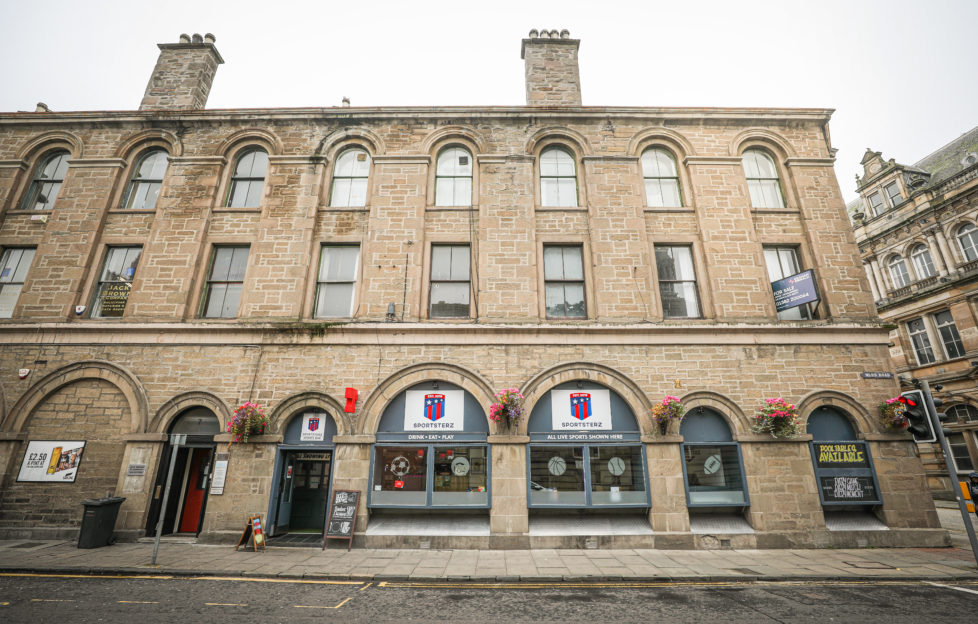 Having enjoyed a very tasty munchy box takeaway from here, I decided to take the family in to sample some of the other food.
The decision was also in part because my eldest son had been hankering after a hotdog and the bar describes itself as an American-type diner with burgers and dogs on offer.
It is, as the name suggests, a sports bar, with several large TVs dotted about the place and the lower area has several pool tables which are quite reasonably priced.
They also offer deals for students, with 10% off food – though of course we forgot all about that when it came to paying our bill.
Food choices include starters and sharers – combo platters with hot wings, mozzarella sticks, scampi, breaded mushrooms, onion rings and garlic bread served with dips, all sounds very nice – and nachos.
They advertise a "Baskets" section that included scampi, chicken nuggets, mac n cheese, fish goujons, salt n pepper chicken and chilli (all priced below £7).
I was curious to see how they'd serve the chicken dish (which is in a sauce) in a basket.
There are also burgers and hot dogs on offer with various toppings and combinations, with the dearest item being an All Rounder – two burgers with lettuce, tomato, cheese, streaky bacon, onion rings and hickory jack barbecue sauce served with chips and coleslaw priced at £9.95.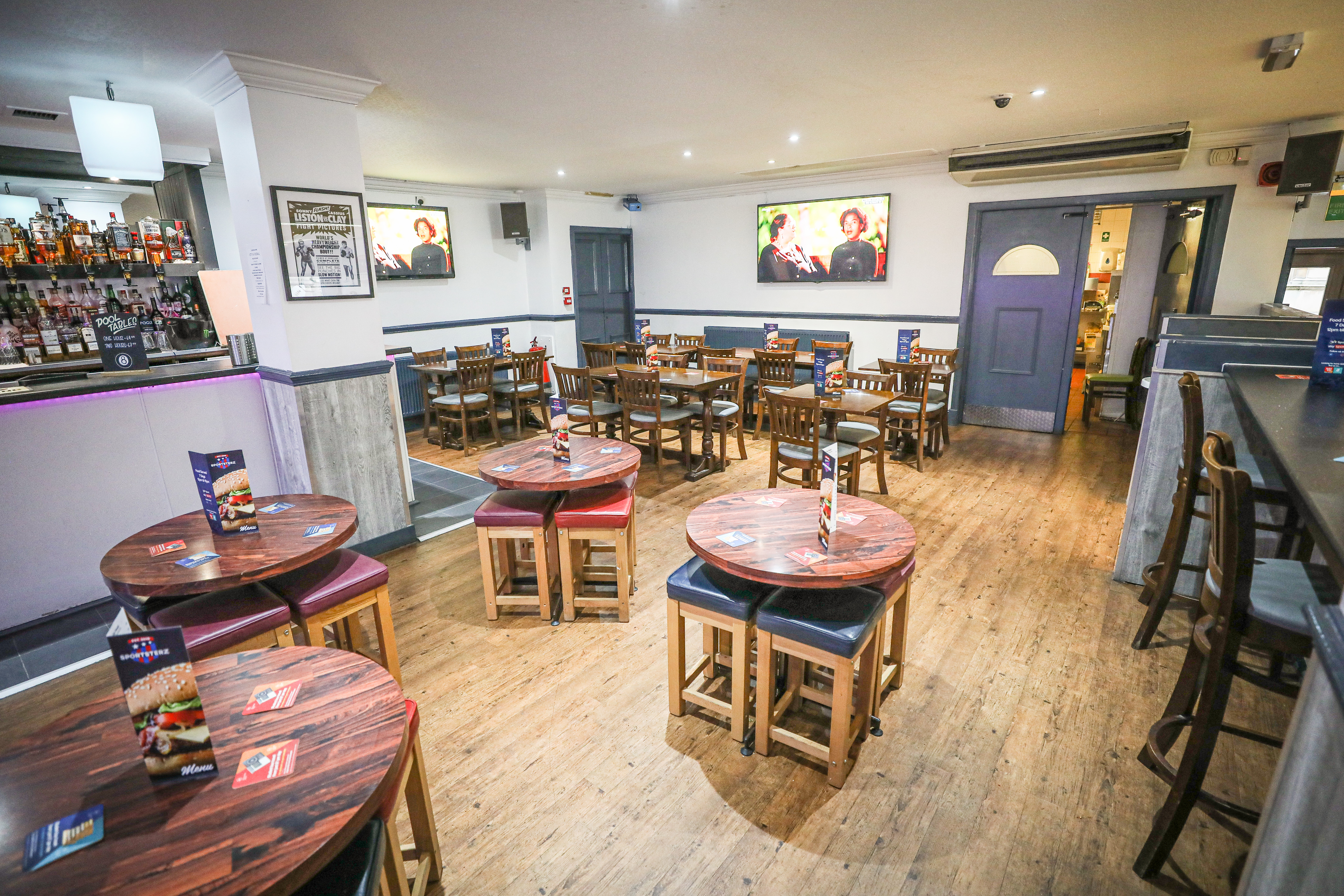 We ordered a salt n pepper chicken basket (£6.95), a scampi basket (£6.95), a plain jane burger with cheese (£7.45), a hot dog (£5.95), a portion of onion rings (£2) and an extra portion of salt n pepper chicken for the table for everyone to taste.
That was my idea as I'd enjoyed it when I'd had the takeaway box, but I was a little disappointed to see we were still charged £6.95, despite not having chips.
We got drinks and settled to wait. The food is freshly cooked so there is a little delay.
The Friday teatime we were in it was quite quiet with just a few people in playing pool, but as we were sitting up beside the bar they didn't bother us at all.
There was a music channel blasting out of the TVs, but the barmaid did oblige when I asked for it to be turned down a smidge. I am getting old!
The food arrived, and those baskets are what I'd call ashets – using them at least stops the sauce from pouring out!
The burger and hot dog were served on a board with a wee basket of chips and a ramekin of coleslaw.
I'd have liked a plate so I could snaffle some of the chicken dish, but to fair, I never asked for one.
The ashet boys didn't have plates either – maybe the bar is saving on crockery.
Halfway through it dawned on me that my burger didn't have cheese.
We were seen looking bemused so I mentioned it and when I refused the offer to be given some cheese due to being almost done, the chef came out and apologised and offered a free slice of cheesecake instead. I thought this was a nice touch.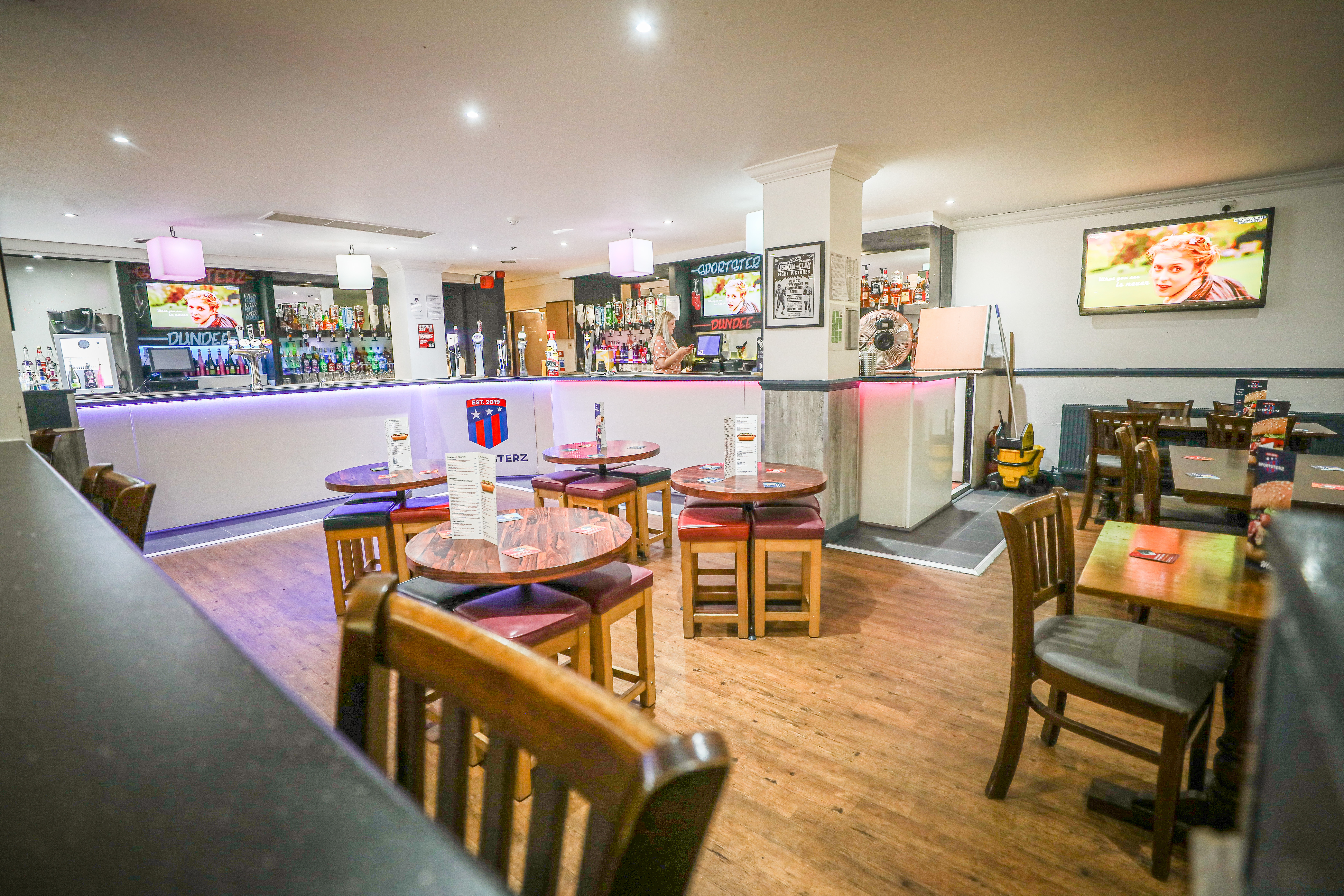 I enjoyed the burger, even without the cheese. It was thick and meaty and very well cooked and had lettuce and tomato, and the coleslaw was lovely. The chips had a couple of ends I cut off, but that happens in other places too.
The hot dog was topped with onions and ketchup. I didn't even see it go, but apparently it was tasty and no different from what you'd expect.
The scampi pieces were into double figures and, though we had to prompt for the tartare sauce, it was worth asking for.
The salt n pepper chicken was a wee bit spicy – I couldn't eat a whole portion myself, though youngest son seemed to cope admirably.
We took the slice of cheesecake home with us where it was sampled by everyone and it got a thumbs up.
Though this isn't a posh venue by any means, its food is freshly prepared and tasty enough and sells at a reasonable cost.
It's a pool bar, with sport or music on the telly and friendly staff – worth a visit.
---
This review originally appeared in the Evening Telegraph