SPONSORED: Ben & Jerry's offering free 'little tasters' at ice cream tasting event at Odeon Dundee
---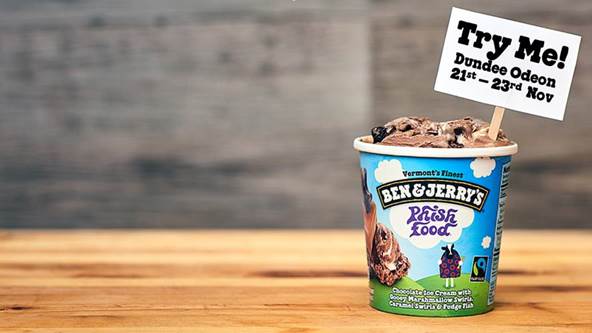 Even when it is cold and icy outside, no trip to the cinema would be complete without being accompanied by lashings of delicious ice cream.
Just as well, then, that Ben & Jerry's has opened its scoop shop at Odeon Dundee in Douglas Road.
The scoop shop offers all the Ben & Jerry's favourites such as cookie dough, phish food and strawberry cheesecake, as well as new vegan recipes.
Even better, you don't have to watch a film to enjoy this unmistakable taste sensation. The scoop shop is a top destination in it sown right.
To mark the launch of all the box office hits coming this winter season, the scoop shop is offering a free tasting event over three days in November.
This will give you the chance to try delicious new flavours you haven't had before.
The event takes place on November 21 and 22 from 4pm and November 23 from 2pm.