Did anyone strike it lucky at the Antiques Roadshow in Dundee? We'll find out later this year
---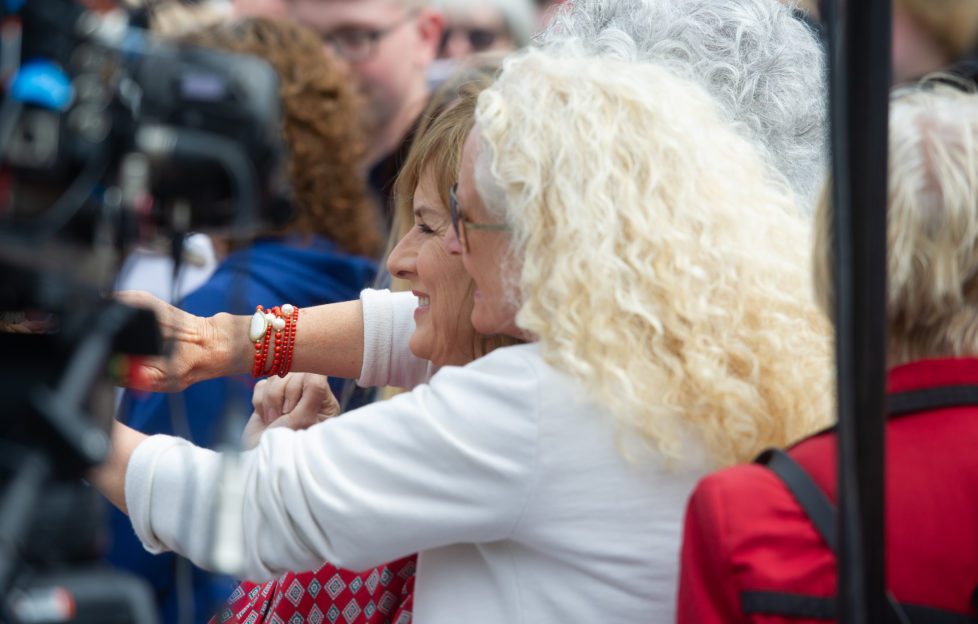 Selfie time for a fan of Fiona Bruce.
On Sunday, you may have seen large groups of people outside the V&A carrying old family heirlooms from paintings to teacups. Don't worry, it wasn't a large market sale, it was the return of Antiques Roadshow to Dundee.
We've been covering the build-up to this event over the last few weeks.
The #AntiquesRoadshow queues are now closed but we carry on with valuations until the last person is seen. Thank you #Dundee – you came out in your thousands to @VADundee and the sun even made a quick guest appearance ☀️ pic.twitter.com/zkXaxLXkS6

— Antiques Roadshow (@BBC_ARoadshow) June 23, 2019
Antiques Roadshow is known for its surprising discoveries in people's possessions. The last time they were in Dundee a clock was found worth £10,000! And there were more surprises this time, from a lifelike model of E.T the Extraterrestrial, to a massive teddy bear reportedly once owned by Harry Styles.
Well hello and welcome to #antiquesRoadshow! Guess which member of @onedirection used to own this absolutely enormous teddy bear ? @VADundee pic.twitter.com/oMstXNW5lJ

— Antiques Roadshow (@BBC_ARoadshow) June 23, 2019
While the weather wasn't the greatest, it stayed dry for most of the day and the sun even made a brief appearance. So we're hoping our city will be looking good when the programme is seen by millions of people later this year.
David Roy, who was at the event to see how much his painting with the signature "Nelson" was worth, had this to say about the roadshow:
It's been excellent. We came looking for information on a family heirloom and we received it… It's been really good fun. There were several thousand people here and we have enjoyed talking to the other people.
Overall, a grand day out was had by all, and we can't wait to see the episode on BBC One when it's released in the winter.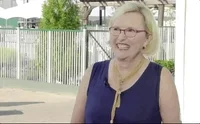 GIF: GIPHY
Follow us
Get in touch with SeeDundee on Facebook, Twitter, and Instagram.