SPONSORED: National Fish and Chip Day – The top places to polish off a portion of fish and chips in Dundee
---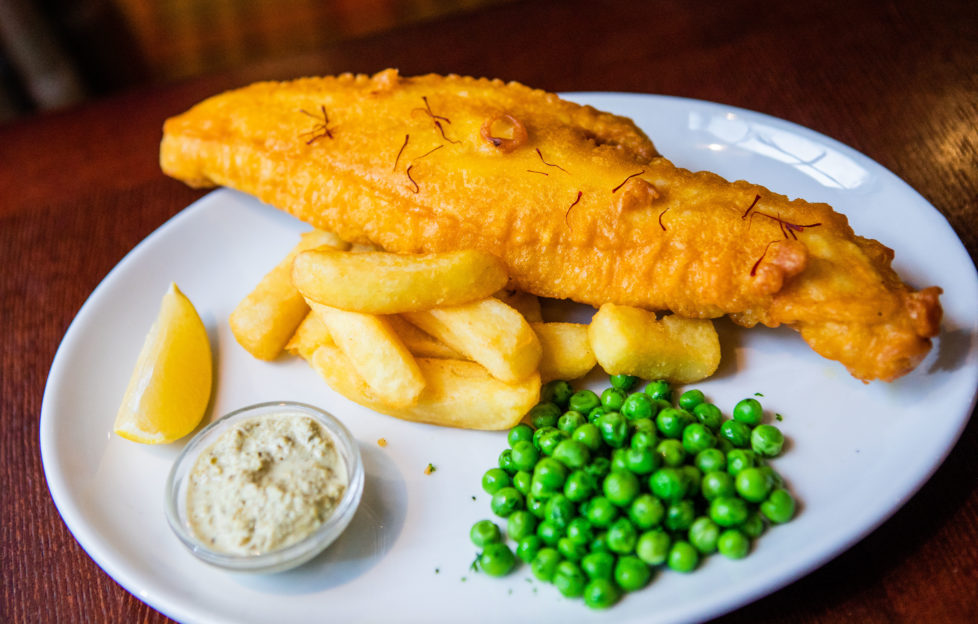 Photo: DCT Media
Fryday (June 7) is officially National Fish and Chip Day.
A designated date, organised by NEODA, celebrating the wonderful British dish that is fried fish in batter served alongside traditional chunky chips – and a day to recognise the hard work done by chippies, restaurants, retailers, fisherman, and everyone else involved in the creation of the best fish and chips.
Here are four cracking fish and chips spots in Dundee where you can celebrate.
1. Frankies
Frankies Fish Stack is a fantastic family-run business elevating traditional fast food concepts by focusing on quality and customer service.
Having experienced many years in business, Frankies has developed a reputation in Dundee for being the best place for freshly made, high quality fish and chips.
Not a fan of fish and chips?
Frankies Fish Stack also offers plenty of foodie offers and munchie boxes to settle your cheat day cravings. Click here to read their lunchtime specials and meal deals.
To see the full Frankies menu, click here. 
Download the Frankies app to order online today.
#frankies fish shack via https://t.co/1zJp7MljaO pic.twitter.com/j2HiSKZmtd

— Frankies Fish Shack (@FrankiesShack) April 29, 2017
Download the 'Frankies Fish Shack' app on your app store to keep up with all their fish and chip offers.
More info
Address: 65 Balfield Rd, Dundee DD3 6AG
Phone: 01382 825231
2. Fresh and Chips
Fresh and Chips aim to cook the highest quality fish and chips using only the best and freshest ingredients.
With fresh mac and cheese, burgers, onion rings, seasonal specials, and of course… fish and chips, this is the ideal place to indulge in this Saturday.
Check out the fish parlour's latest deals and specials here. 
Order online here on the Fresh and Chips Website.
More info
Address: Lothian Cres, Dundee DD4 0SD
Website: freshandchips.co.uk
3. The Victor Fish and Chip Bar
The Victor Fish and Chip Bar has been a staple fish shop on Blackness Road for years now.
The popular restaurant has a diverse menu prepared with high quality, locally-produced ingredients.
With friendly staff, fast orders, and 10% off if you order online (or via The Victor Fish Bar app), this is the perfect spot to celebrate National Fish and Chip Day.
Check out the shop's full menu here.
With veggie options and a kids menu – everyone's tastebuds will be satisfied.
More info
Address: 182-184 Blackness Rd, Dundee DD1 5PQ
Website: www.thevictorfishbar.co.uk
4. Silvery Tay
The Silvery Tay are proud to be a long-established family run fish and chip shop in Dundee.
It has been part of the Di Ponio family since they bought the shop in 1978 and they added to the business by buying the Newport-on-Tay branch in 2003.
Along with a strong team of staff, some of whom have been with The Silvery Tay for years, the restaurant aims to provide great customer service and delicious high-quality food at all times.
In the past forty years, The Silvery Tay has nurtured original recipes and techniques to maintain that traditional 'chippy taste' in their dishes, while still embracing new technologies and equipment to move with the times.
They offer a gluten free lunch event on the first Saturday of each month alternating between their shops.
The Dundee shop is open six days a week from 4pm to 10.30pm and the Newport shop is open seven days a week 4.30pm to 10.00pm.
The restaurant also offers delivery from the Dundee shop, with its own designated delivery website: www.thesilverytay.co.uk.
More info
Addresses: 91 Charleston Drive, Dundee DD2 2HB / 54 High St, Newport-on-Tay DD6 8AD
Website: www.thesilverytay.co.uk
---
Have an amazing Fryday folks!
Follow us
Get in touch with SeeDundee on Facebook, Twitter, and Instagram.