10 reasons why you need to become an official member of the V&A – PRONTO
---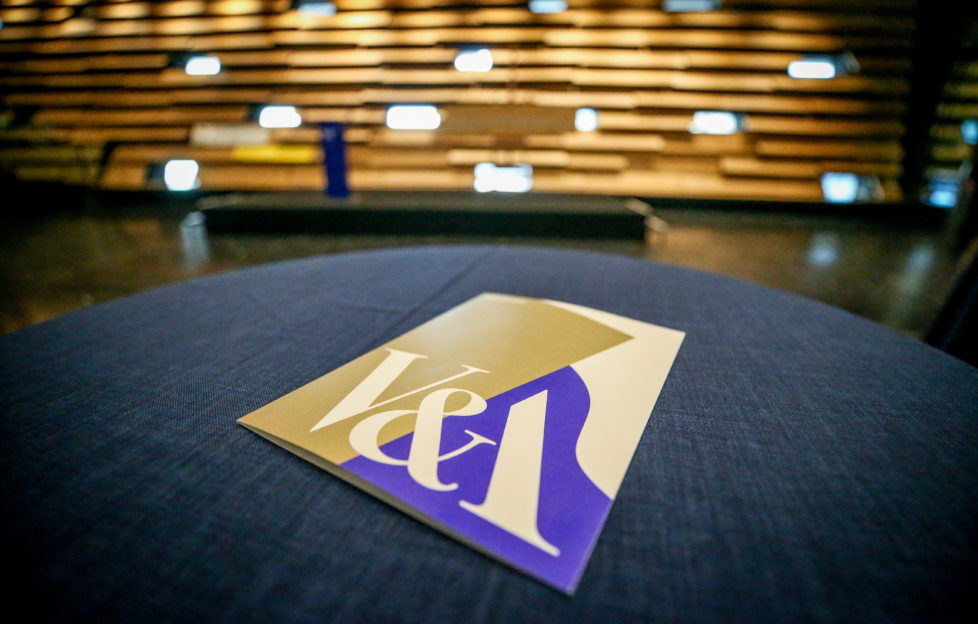 Photo: DCT Media.
It's true – we at SeeDundee are high-key obsessed with the V&A. 
And why wouldn't we be?
The V&A effect has seen a whopping soar in visitors to multiple Dundee-based attractions, as well as attractions ACROSS THE WHOLE OF SCOTLAND.
Don't believe us? Click here for the stats. We don't mess about.
Plus, the famous design museum's exhibitions, installations and programmes have been so well received by locals and international tourists alike, that it hit half a million visitors after only six months of opening – reaching the milestone six months earlier than expected.
The new V&A Dundee has welcomed half a million visitors through its doors within six months. https://t.co/8En1oZqpd0

— STV News (@STVNews) March 31, 2019
So, what with all of this booming success, have you considered becoming an official museum member yet?
Here's 10 reasons why you should purchase a membership today.
1. Free entry to all exhibitions
You can explore all of the exhibitions FOR FREE and without bookings.
2. Unlimited usage
You can use your membership to get into exhibitions for free an unlimited amount of times.
3. Year-long benefits
The membership lasts for an entire year from your chosen start date. That's twelve months of V&A exclusivity.
4. Exclusive updates
You will receive exclusive updates about the museum's news and upcoming exhibitions, straight to your inbox.
5. Exclusive offers
You will receive exclusive offers and discounts, straight to your inbox.
6. Discounted food and drink
You will get a 10% discount on food and drink in the museum's wonderful Tatha Bar and Kitchen – it's fine dining, with an even finer view.
7. Discount in the V&A shop
You will be entitled to a 10% discount at the V&A Dundee shop.
8. The V&A shop is amazing
Have you been to the V&A shop? The shop team work closely with V&A South Kensington to make sure that they showcase a wide range of products inspired by the museum's exquisite collections.
9. Discount at South Kensington exhibitions
Dundee members are entitled to a 25% discount when visiting South Kensington exhibitions.
10. Because we said so
The final reason that you should purchase a membership pronto – IS BECAUSE WE SAID SO.
The V&A is a superb cultural space in Dundee, and we believe that purchasing a membership is 100% worth it.
We mean, the cost of an individual membership is only £30.
That's £30 for an entire year of fantastic benefits.
Have we managed to convince you yet?
Click HERE to purchase your membership now.
We'll see you at the V&A!
Follow us
Get in touch with SeeDundee on Facebook, Twitter, and Instagram.