5 reasons why Dundee is the best place to visit in 2019
---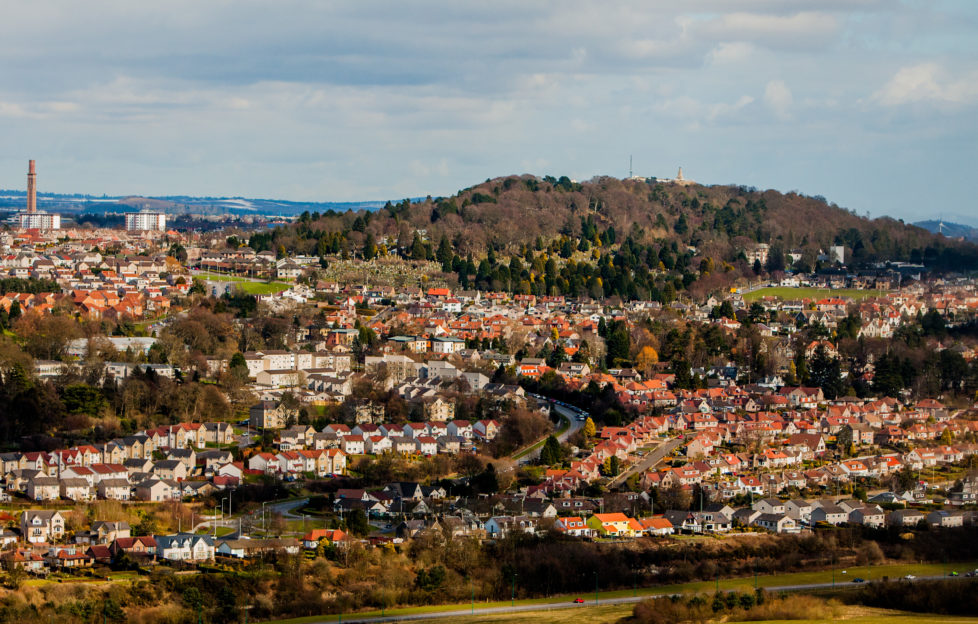 An aerial view of the City of Discovery. (Photo: DCT Media).
With the welcomed blossoming of Spring just around the corner, more and more people across Scotland and beyond will be planning trips away for the warmer months of 2019.
Here's 5 reasons why Dundee is the best place to visit this year.
1. The V&A Design Museum
Okay, okay, we harp on about the V&A a fair amount, but only because it offers guests an exquisite cultural experience.
As the only famous design museum in Scotland, the architectural wonder boldly represents Dundee's inherent connection with design and discovery.
For more information about the museum's diverse range of exhibitions and programmes, click here.
2. Top-notch accommodation
More and more high-end, deluxe hotels are opening up in Dundee, thanks to the city's influx of tourists since the beginning of 2018.
We now have our own Hotel Indigo with its 2 AA Rosette winning restaurant, as well as an Apex and Malmaison.
Read more about these fine establishments and many others located in the heart of the city centre, here.
3. Foodie haven
Dundee truly is a foodie haven. Whether you fancy trying out quirky, independent cuisine spots, or renowned, international food chains, this wee city has you covered.
Some of SeeDundee's trendy favourites include:
Bird and Bear
The Bird and Bear is a hot-spot for cocktail lovers. Talented bartenders mix up the best concoctions, and the restaurant's vast selection of food is served fresh and delicious.
The Giddy Goose
The Giddy Goose has a relaxed atmosphere and stylish interiors, alongside a creative cuisine menu.
Gallery 48
Gallery 48 offers an eclectic menu of imaginative tapas dishes and Spanish wines for you to sample.
The Bach
The Bach is Dundee's Kiwi infused brunch cafe, with plenty of unique food and drink options to tickle your fancy.
Want to find out more about the many restaurants you can visit in Dundee? Click here.
4. Pubs and bars
Of course, the city's drink scene is also thriving, with an abundance of cosy pubs, sophisticated cocktails bars, and old boozers to choose from.
Some of SeeDundee's favourites include:
The Daisy Tasker
Part of Hotel Indigo Dundee, the Daisy Tasker offers high-quality, freshly made cocktails, as well as a spectacular wine menu.
Phoenix Bar
Old but gold, Phoenix bar is a cosy venue with a local feel, just across from the DCA.
The Fisherman's Tavern
This friendly, traditional tavern is an approximately fifteen minute drive away from Dundee. It's the perfect stop-off point for a pint after a stroll along Broughty Ferry beach.
Draffen's Secret Bar
Draffen's offers an incredible drinking experience in a secretive, unknown location.
Find out more about Dundee's many drinking spots, here.
5. Must-see destination
Last but not least, Dundee is the best place to visit in 2019 because it has been listed as a 'must-see' location by a number of well-established publications.
The city was listed by the National Geographic Traveller 2019 as one of the top 19 cities to visit in the world.
Featuring everything from futuristic cityscapes and modern architecture to pristine rainforest and rehabilitated wildlife, here are the 19 destinations making headlines in 2019. Welcome to the National Geographic Traveller (UK) Cool List #NGTCoolList2019 https://t.co/AKX2TohD95 pic.twitter.com/hv5YPiDXb2

— Nat Geo Traveller (UK) (@NatGeoTravelUK) December 4, 2018
National Geographic Traveller are not the only publication to recently list Dundee as a must-see city among the best.
The Wall Street Journal named Dundee the coolest city in Scotland, and one of the top go-to travel spots in 2018.
Other publications include: Vogue, Lonely Planet, Bloomberg, GQ, Conde Nast Traveller and the Los Angeles Times.
Basically, Dundee is where it's at. 
Follow us on socials
To keep up-to-date with SeeDundee, follow us on Facebook, Twitter, and Instagram.