A record player signed by all four Beatles members during their Dundee performance is expected to sell at auction for a staggering £6000
---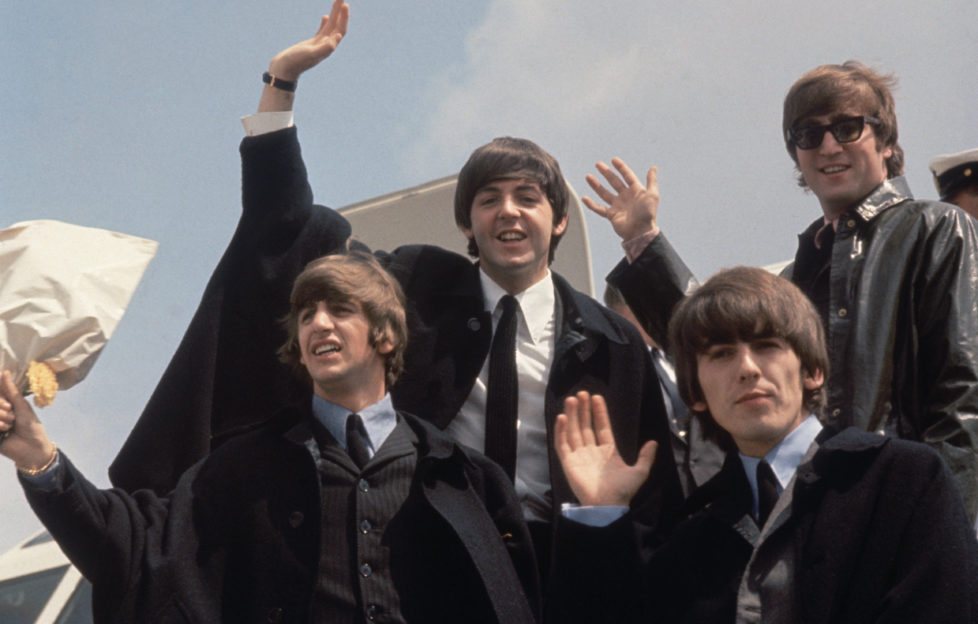 The Beatles (from left to right, John Lennon (1940 - 1980), George Harrison (1943 - 2001), Paul McCartney and Ringo Starr) (Photo by Fox Photos/Getty Images)
On October 7, 1963, the Beatles performed to a crowd of adoring fans in Dundee's Caird Hall twice throughout the day.
On this day, the iconic rock group had requested a television to keep them entertained during the long hours of performing for others, but unfortunately, they couldn't get a signal inside the venue.
That's when Dundee local Jeanette Duncan, the cousin of a friend of promoter Andi Lothian (now there's a mouthful), saved the day with her portable record player. She states:
While the first show was still going they realised that the TV could not get a reception. My cousin was a friend of the promoter and was at the venue. She said she could get a record player for the dressing room. She went to my house and I wasn't in because I was at the show. She told my dad that she wanted to take the record player away and he initially told her no.
Thankfully, Jeanette's Dad came around, and her cousin took the record player and a selection of records back to the Caird Hall.
As a thankyou to Jeanette, all four members of the Beatles signed the lid of the record player, and gave the youngster a souvenir coin and one of Paul's guitar strings.
The record player is now being sold by Omega Auctions on March 26.
It is expected to be auctioned at a price between £4,000 and £6,000.
Moral of the story – you can always trust a Dundee local to save the day, even if you're an international superstar.
Follow us
Get in touch with SeeDundee on Facebook, Twitter, and Instagram.